Karva Chauth falls on October 24 this year. During this festival, married women keep fast for the whole day to pray for their husband's long and healthy life. This year, as per Hindu Mythology, the festival falls on a very auspicious day of "Rohini Nakshatra", coming after five years. Since 24th is Sunday, "Lord Sun" will also positively influence on the fast.
Why is Karvachauth Celebrated?
Karva Chauth is one of the most popular Indian festivals and is mainly observed in the country's northern side. It is a celebration of love, marriage and the unbreakable bond shared between a husband and wife. Also known as Niraja Vrat, Karva Chauth is a one-day festival where married Hindu women observe fasts for the health and safety of their husbands. They begin their fasts right at sunrise, which continues throughout the day until the moonrise.
The meaning of Karwa Chauth is offering Argya to the moon using an earthen pot known as Karwa on the Chaturthi of the Karthika month. It falls on the fourth day of the dark fortnight in the Kartika month every year.
Women do not eat or drink anything and offer prayers to "Lord Shiva and Karva Mata". Hindu mythology breaks their fast after making various offerings and sighting the moon, which is also one of the most important celestial bodies.
 Women pray for their husbands' long life and ask the Lord to protect them from any harm or difficulties. It is also believed that this festival brings peace, happiness and joy into their married life.
Importance of Karvachauth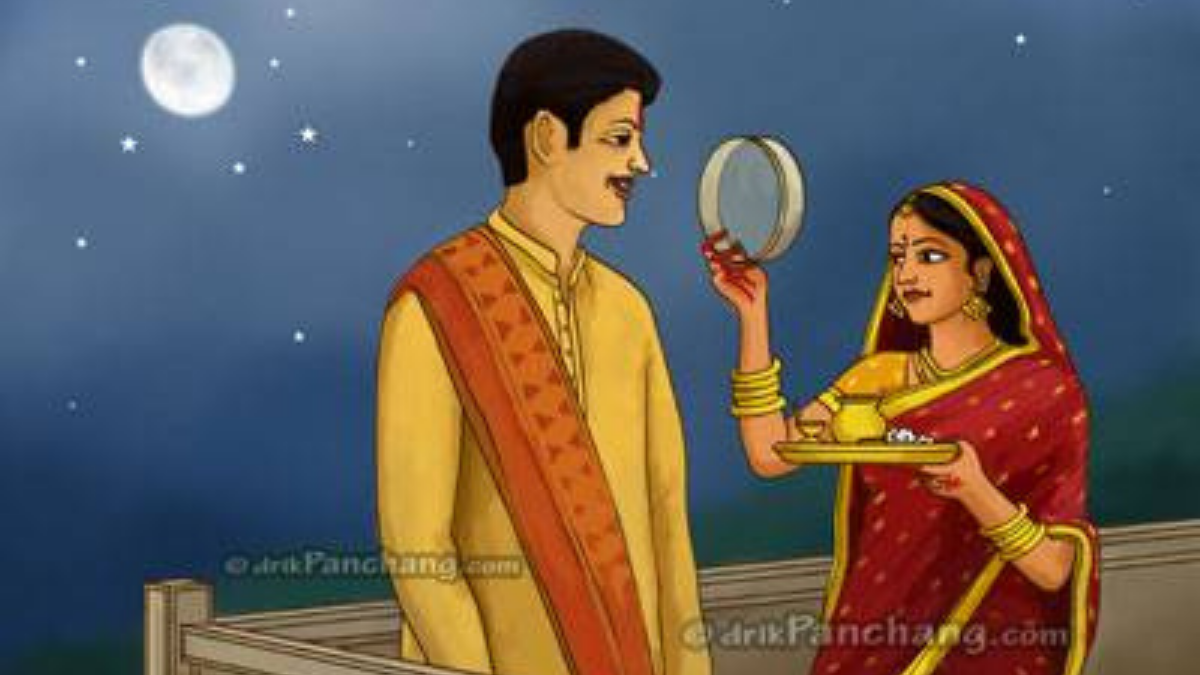 According to Hindu tradition, Karwa Chauth is one of the most important festivals, especially married women. It begins with a small early morning prayer, and it is usually followed by "Sargi" – a food platter containing dry fruits, parathas, curry, coconut water, etc.
Women consume Sargi after their bath as it is believed to be a healthy meal that allows them to prepare for the day's fasting. It keeps them energetic and will enable them to stay without food or water for the entire day.
History of Karvachauth
The origin of this festival is still very hazy, but there are some tales associated with this festival. 
Tale of the Queen Veervati: Once upon a time, a beautiful queen named Veervati was the only sister among seven loving and caring brothers. During the first year of her marriage, she observed her first Karva Chauth by following a strict fast. In the evening, she was waiting eagerly for the moonrise as she was suffering from hunger and thirst. The brothers were pained by seeing their sister suffering. So, they created a mirror in a Pipal tree that made it look as if the moon was up in the sky. Now, the moment Veervati broke her fast, the news that her husband was dead arrived. 
She kept on weeping, and that's when a Goddess came in front and revealed that her brothers tricked her. Now, she kept the Karwa Chauth fast with complete devotion and seeing the dedication, Yama, the Lord of death, restored life to her husband.
Tale of Draupadi: It is said that Draupadi also observed this Karwa Chauth. Once Arjuna, the one whom Draupadi loved the most, went to the Nilgiri mountains for self-penalty. Thus the rest of the brothers were facing challenges without him. Now, Draupadi remembered Lord Krishna to ask what should be done to resolve the challenges. Lord Krishna narrated Goddess Parvati's story, wherein in a similar situation, she performed the Karwa Chauth rituals. So, Draupadi then followed the strict traditions of Karwa Chauth, and Pandavas resolved their problems.
Karvachauth in Hindi Cinema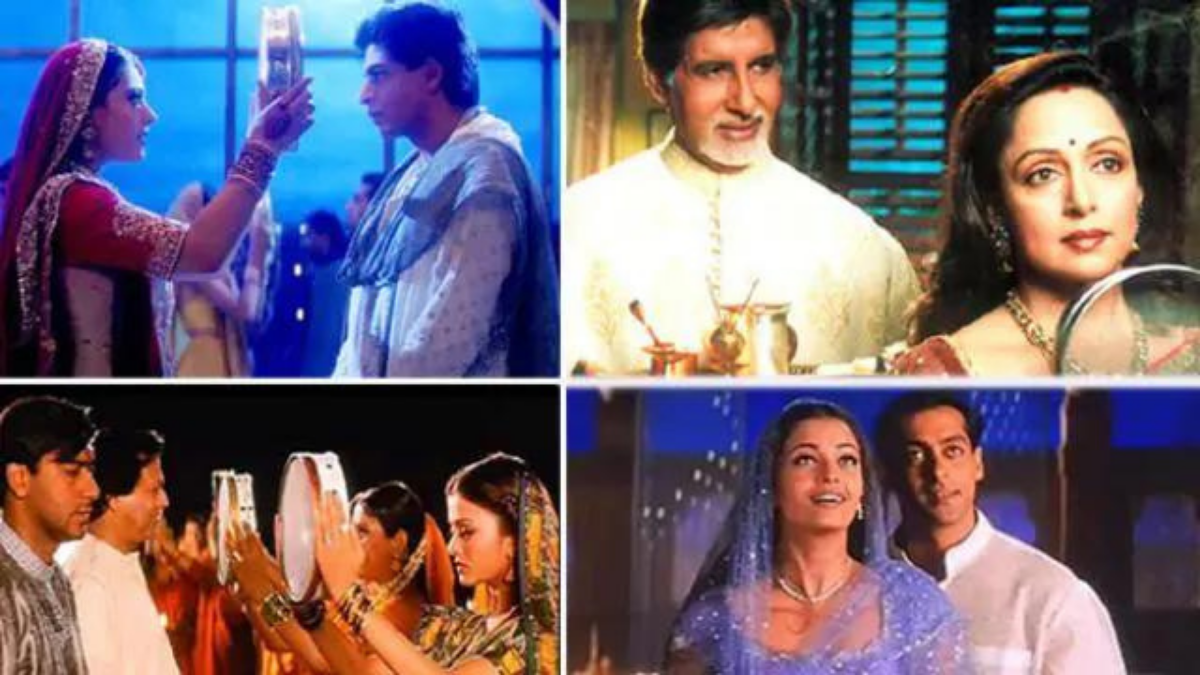 Bollywood has always delighted us with endearing Karva Chauth songs and beautiful scenes in some hit Bollywood films. The iconic scene of Raj and Simran In "Dilwale Dulhaniya Le Jaayenge" to a very emotional scene from the movie Baghban, in which Hema Malini ends her fast over the phone with Amitabh Bachchan because they were not together and the couple remembers their good times.
Who can forget the sizzling chemistry of Salman Khan and Aiswarya in the karvachauth song Chaand Chupa Badal mein from the movie "Hum Dil Chuke Sanam".
Karachauth in Changing Time
As The generation changes, the version of Karwa Chauth for the older and millennial married women has also been transforming. For some, Karwa Chauth is no longer such a strict fast observance, where even water is not consumed; instead, it's become less strenuous and more enjoyable to observe and celebrate. Moreover, now husbands also keep the fast along withier wives to show equality and respect.
It has also taken a makeover digitally since it is one the most significant festival; every big brand cash on the festival, they announce huge offers and discounts for the married couple from dinners to travel, shopping to makeovers.
Latest News:- Sonia Gandhi to Meet Core Congress Leaders Ahead of 2022 Assembly Election