The social media giant Facebook has rebranded its name as 'Meta' during the controversy of its deliberately supporting hate crime and choosing to profit over the public interest.
The social media giant Facebook has changed its name to 'Meta,' bringing together the technologies and applications owned by the company under one single word. "It's the next evolution in a long line of social technologies," Facebook, now Meta declared on its site.
The rebranding occurs while the media giant faces a significant backlash. Another whistleblower has presented shocking data regarding its mishandling of severe subjects and deliberately promoting hatred among the countries.
The social giant is also accused of preferring profit over the public interest in various critical matters.
History of Facebook
Mark Zuckerberg founded Facebook with other students of Harvard University, Chris Hughes, Eduardo Saverin, and Dustin Moskowitz.
Facebook reached its popularity by surviving multiple controversial histories that first started with its earlier version called Facemash. Fashmash was created in 2003 by Zuckerberg to judge the attractiveness of fellow students by the students on the Website.
The Facebook.com was launched in 2004; it became popular among the inner circles of Yale and Stanford students as a site to showcase their status and daily activities and pictures. The Website got so many sign-ups that in 2004 only, that major corporations like MasterCard started paying the site for the exposure.
Until 2012 Facebook had become one of the most cherished social media sites for millennials to communicate and create an online presence. That year, Facebook also filed for an IPO, raising 16 billion US Dollars.
Rise of Facebook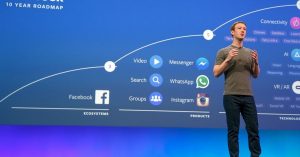 Facebook is a free access platform and generates its income through ad revenues; it was also provided as a pre-installed app by many smartphone companies in recent years.
Easier access was the first factor that had driven the Indian millennials to Facebook, as all they required was data connection to create and run an account to connect with their friends and chat with new strangers.
Access to a broader platform of knowledge and world was the Facebook users used to thrive on.
Access to an understanding of the lifestyle across the country or the world, preferred music tastes, trends, and opinions, anyone could be anyone on the platform with Internet downloaded pictures and made-up names.
There was a thrill and safety of anonymity, a chance for people to explore themselves beyond the circles of their friends and families on Facebook around that time.
Facebook became popular because it became trendy. Being and staying updated with the Facebook trends and lifestyle was a factor that helped it to become a social networking giant.
Facebook was willing to constantly grow and evolve with public desires and comforts; with its regular upgrades, new additional features, and creating spaces for small businesses and groups, it helped people grow as individuals and develop their brands and communities on the platform to communicate and prosper better.
Fall of Facebook
In recent years, the social media platform has been taken over by parents and relatives of the millennials and Genz since the digitalization and more accessible and less costly internet.
The exclusivity of the social media platform has decreased, and the presence of the boomer parents is preventing the generation Gen z from even using the platform freely.
Adding to that, Facebook's reputation for handling private data and algorithms has been terrible recently. The news is getting worse with new whistleblowers coming ahead with shocking information about the inside working and management of the company.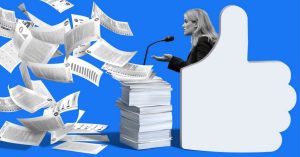 Facebook has already been in a bad light in the public's eyes for stealing personal data and promoting paid political agendas by the government of various countries.
Still, since Frances Haugen, a former product manager of the company, has revealed the shocking revelation about the mismanagements and profit-minded culture of the Facebook company that could be harmful to the citizens, its situation, significance, and value is going down, at least for a while.
The hateful content, misuse of fake accounts for deliberate political defamation and commendation, and deliberately creating an environment of panic for profit result in several users logging off from their accounts on Facebook.
Future of Facebook
Despite the several controversies, Facebook is the top social media app with more than two billion users.
Facebook is known for buying its competitors; it has bought WhatsApp and Instagram, other leading social media apps.
In one way or the other, Facebook has also tried to buy the other top social media platforms too, so its fundamental strategy is destroying the competition or buying them off.
This has to lead to another public problem: over-dependence on one company for all of their online presence.
This over-dependence is good for Facebook but harmful for its users. Its outage could cause a complete block of online interactions for personal users and businesses, causing a substantial monetary loss in the countries.
Facebook, now Meta owns Instagram, WhatsApp, Oculus, Com, CRTL-labs, Onavo, tbh, Redkix, Parse, Atlas Solutions, LiveRail, and Thready.
Even with its multiple legal and social difficulties, Facebook is not going anywhere. It will remain and sustain in the online market in one form on the another, under the name: Facebook or Meta.