Korean actor Park Seo-Jun was forcibly hugged by a fan at a recent event, netizens call it 'sexual harassment'. Read to know more about the event.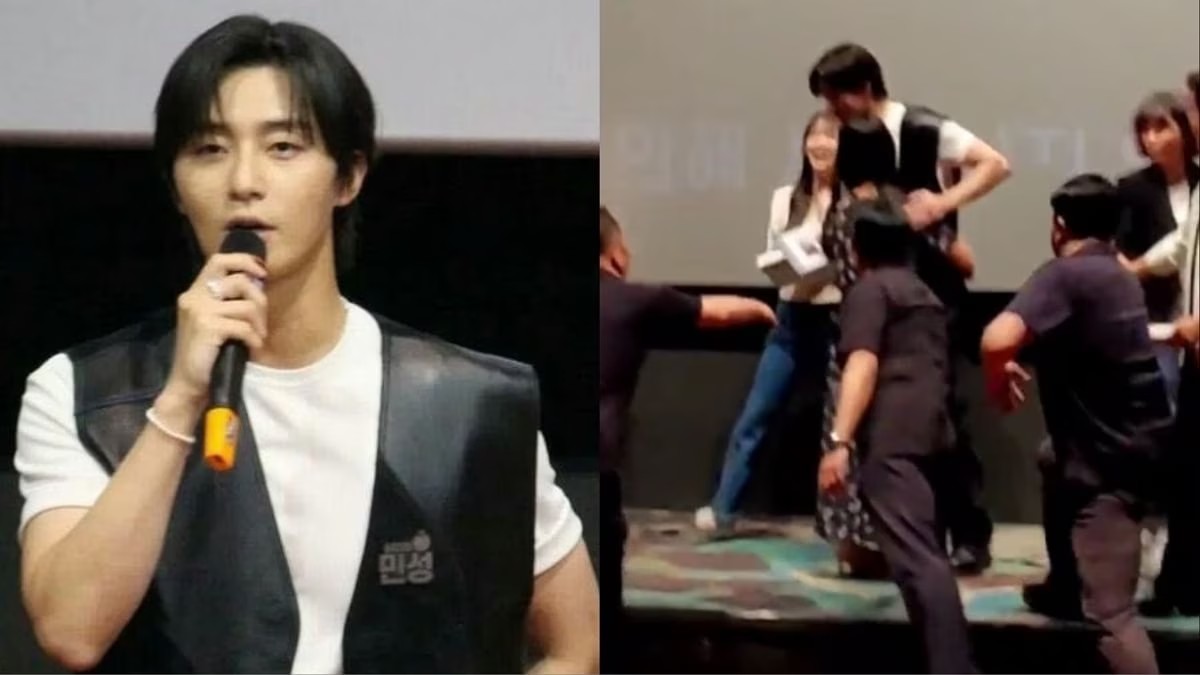 Korean actor Park Seo-Jun is a known figure in the South Korean entertainment industry. Seo Jun is known for his charming looks and acting skills which bagged him some of the best K-Dramas of the decade such as What's Wrong With Secretary Kim, Hwarang, and Fight For My Way. The actor was also seen in the Oscar-winning movie- Parasite.
Currently, the Hwarang actor is focused on promoting his upcoming movie Concrete Utopia due to which he's been going to different places. He recently made an appearance at a movie screening in Busan CGV Seomyeon alongside Park Bo-Young, Lee Byung-Hun, Kim Do-Yoon, and director Uhm Tae Hwa and videos of the actor's recent outing are going viral but not for the obvious reasons.
Turns out, a fan forcibly hugged the actor at the event, leaving him in an uncomfortable spot. This left the netizens furious who called the incident an incident of 'sexual harassment'.
A source narrated that the fans were greeted by the cast of Concrete Utopia and some were even given presents. Suddenly, a female fan went towards Park Seo-Jun and forcibly hugged him, as she approached the stage during this meet and greet.
She seemed to have gotten too close to the actor making him visibly uncomfortable and this is when the security stepped in and took her away.
PARK SEO-JUN'S REPLY TO THE INCIDENT
Recalling the details of the incident, Seo-Jun reached out to his fan cafe to reply to his fans on August 7. He stated that he was completely unaware of the intrusion and suddenly found himself in an embrace.
He added that the fan smelt of alcohol so he assumed that she might have been mistaken, however keeping everything in mind, he tried to put in effort to wrap up the situation on a positive note.
While addressing the situation, he added that his security team too had apologized for not intervening at the earliest but the actor reassured them that it was fine.
Following this, Seo-Jun even made headlines for not wearing a headband gifted by a fan which again left the internet divided. Seo-Jun did clarify the incident claiming he didn't know that headband was for him as he thought it was a band given to his co-actor Park Bo-Young.