A university student throws eggs at King Charles and immediately shouts "This country was built on the blood of slaves" and "Not my King".
On Wednesday, A 23-year-old man, a University of York student, was arrested by the police for throwing eggs at King Charles and Queen Consort, Camilia, during a walkabout in York. A protestor was detained under the charge of disturbing public order.
The royal couple was greeting local leaders and well-wishers outside the historic Micklegate Bar. That traditional spot has been used for centuries to enter the city,
The crowd gathered at that spot to greet the couple, but suddenly the protestor shouted, "This country was built on the blood of slaves" and threw eggs in King's direction. Reports vary on whether three, four, or five eggs were thrown, but they all missed.
According to BBC reports, As the Queen and King were escorted out, other members of the crowd began booing the protestor, shouting "God save the King" and "Shame on you." The police conducted a quick raid, and the egg thrower was immediately taken into custody.
That incident occurred on the second day of an official royal visit to Yorkshire, during which the Queen and King Consort later traveled to Doncaster.
The university said it was "shocked" by the images and would review the incident in line with its malpractice procedures.
Several eggs were thrown at the royal couple as protestors booed them as they were welcomed by city leaders in York.
King Charles continued to shake hands with the dignitaries, including the Lord Mayor, as the eggs were flying in his direction; he paused briefly to look at the broken shells on the ground.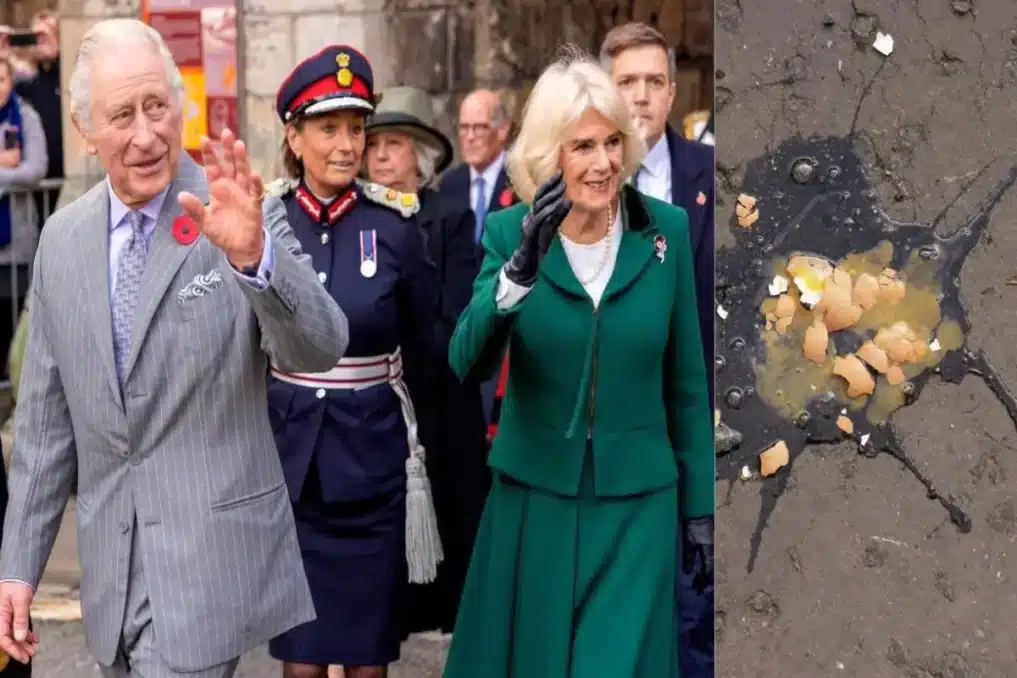 The eggs missed the King and Queen consort and were taken away.
Several officers were seen stopping a man on the ground behind a temporary fence set up for the King's visit.
Currently, the accused remain in police custody.
On September 10, King Charles III was formally proclaimed King of Britain ( United Kingdom) at the first Television Access Council at St. James's Palace in London following the death of his mother, Queen Elizabeth II,- Britain's longest-serving monarch.
Read more:https://asianatimes.com/charles-iii-attains-the-throne-of-england-after-queens-demise/