Amitabh Choudhary was a prominent IPS officer, a senior administrator, and a former acting secretary of the BCCI. On Tuesday, BCCI expressed shock and grief at his unfortunate demise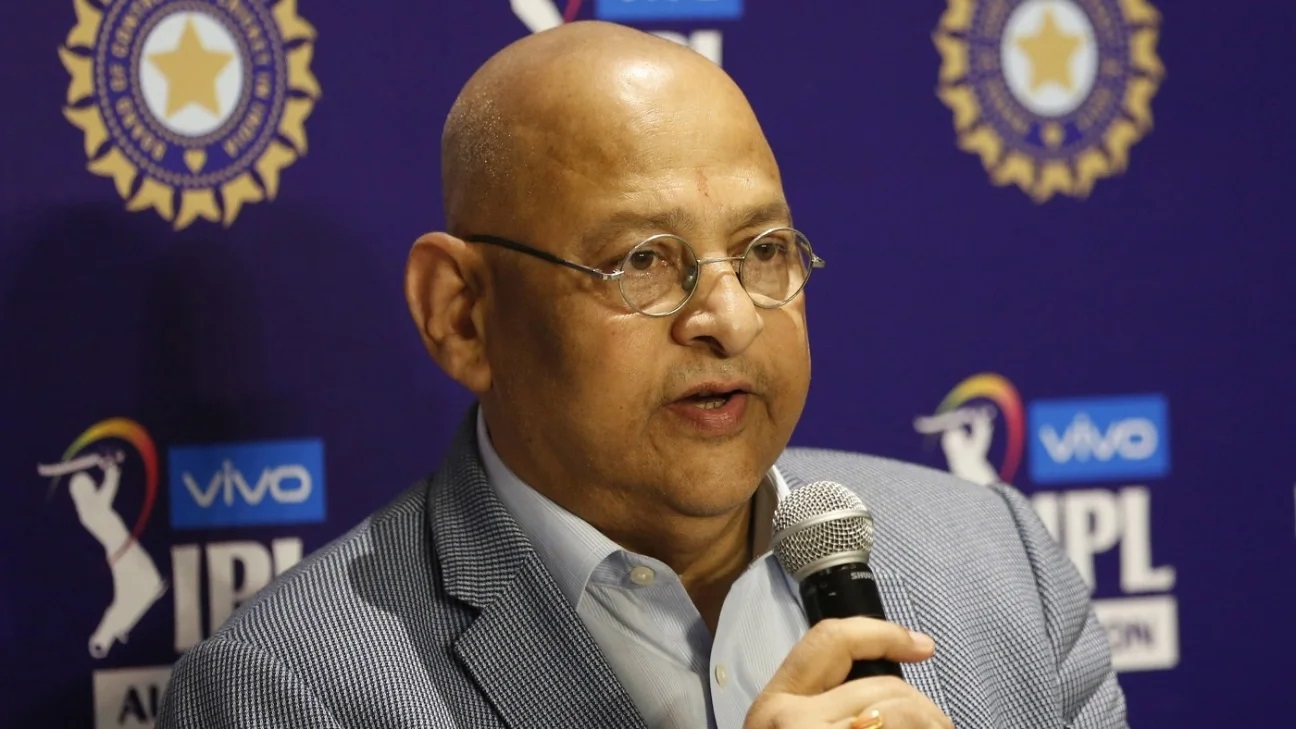 BCCI on Tuesday expressed sorrow and grief at the unexpected passing of Amitabh Choudhary, a renowned IPS officer, a former acting secretary of the BCCI, and a senior administrator. Amitabh Choudhary passed away from a heart attack on Tuesday morning in Ranchi. He was 62.
Amitabh Choudhary was responsible for creating Jharkhand cricket and led the state organization for more than ten years. The headquarters of Jharkhand Cricket were moved by him from Jamshedpur to Ranchi. The rise of MS Dhoni as a cricketer was a factor. But Choudhary took the initiative because it was an administrative position. Under his direction, a top-notch cricket stadium was constructed, and he was honoured with the naming of one of its ends.
An IIT Kharagpur alumni are credited for transforming the condition of cricket in Jharkhand and creating the framework for encouraging grassroots cricket there.
When the Supreme Court-appointed Committee of Administrators handled the operation of the board from early 2017 to October 2019, Choudhary served as acting secretary for the BCCI. He started working in the cricket industry in 2004 and presided over the Jharkhand State Cricket Association (JSCA) for more than ten years.
On the 2005 Indian team's tour of Zimbabwe, which is famous for the conflict between Sourav Ganguly and Greg Chappell, Choudhary was first named team manager. When Anurag Thakur was president of the BCCI from 2013 to 2015, Choudhary also held the position of joint-secretary.
In less than four years under his leadership, the International Cricket Stadium was completed and furnished with contemporary conveniences, and in January 2013 it played host to its maiden international game, an ODI between India and England. He was originally named the manager of the India U19 team in 2003 and the senior team the following year due to his many talents.
Apart from the power conflicts between the acting secretary and CoA, Choudhary's involvement in Indian cricket has been interesting. When the Sourav Ganguly-Greg Chappell feud started, he was the Indian team manager in Zimbabwe in 2005–2006. He later encountered more administrative difficulties when working for the CoA in the BCCI. He also had to cope with the Anil Kumble-Virat Kohli scandal, which resulted in the latter's tumultuous resignation as coach of India.
In a statement, BCCI president Sourav Ganguly said, "I am shocked and saddened to learn of the sad demise of Mr Amitabh Choudhary. I had a long association with him and have always cherished our meetings.
"I got to know him first on the tour of Zimbabwe when I was leading India, and he was the Team Manager. Over the course of time, our interactions grew and his passion for the sport was evident. Today, we have a world-class stadium and complex in Ranchi and it is thanks to his vision and relentless efforts."