Generosity comes from a big heart. Being unselfish with others is humanity, but remembering oneself is not self-centered. We need humanity for personal betterment, and what can be better than taking care of our own hearts that are loved by everyone.
It is the most essential organ of the body, stands for us through thick and thin. No matter the ailment, it is the heart that keeps us running to outrun any disease. But we forget that the heart needs attention as well.
To help us survive and thrive throughout the day, we need a healthy life. The necessity of a healthy body comes from a healthy functioning it.
Mostly, when we fall short in the hands of our body, we analyze blood. But the source of blood comes under the radar only if we face a calamity. Otherwise, it is neglected and forgotten.
A day has been allocated for the awareness of this most important organ. This is World Heart Day.
World Heart Day
Every year on September 29th, World Heart Day is observed to raise awareness about heart and stroke disease. It is an essential part of health awareness programs across the globe.
The story entails the collaboration of the World Heart Federation (WHF) with the World Health Organisation (WHO) in 1999.
This day was initially supposed to be celebrated on the second Sunday of September every year, but with global leaders committing to reducing the mortality rate in 2012 of non-communicable diseases by 25% by 2025, the day is now observed on the 29th of September.
The World Heart Federation
This care-giving and awareness-propagating non-governmental organization based in Geneva, Switzerland, was formed in the year 1972. Initially, it was named the International Society of Cardiology.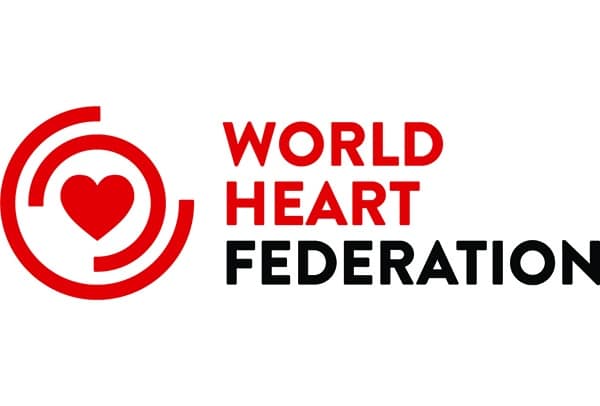 Later in the year 1978, it was renamed as the International Society and Federation of Cardiology upon its merger with the International Cardiology Federation.
In 1998, it received its present title, World Heart Federation.
This federation is a pioneer in cardiovascular disease (CVD) awareness campaigns.
Cardiovascular Diseases (CVD)
CVD is an umbrella term covering conditions of the heart or blood vessels. It is atherosclerosis (fat deposits inside arteries) and an increased risk of blood clots.
A healthy body has fewer chances of having an unhealthy heart, but these bleak chances are life threatening. It is better to access a procedure of analysis than to assume a healthy heart is a healthy body.
CVD can be easily avoided by safeguarding oneself against the risk factors. These factors mainly depend on the lifestyle one has. The consumption of anything through any means that can rupture the delicate balance of a healthy heart is to be avoided at any cost.
The year's theme
Every year, the World Heart Day theme suggests something that the organizations want to promote, such as Share the Power (2017), My Heart, Your Heart (2018), and last year, in 2021, it was Use heart to connect.
This year in 2022, it is Use Heart for Every Heart.
Types of CVD or heart diseases
Aortic disease: here we find blockages in the aorta of the heart, which carries blood from the heart to the rest of the body.
Strokes and TIAs: A stroke is a condition where blood supply to the brain is cut off, which can cause brain damage or the demise of the patient. Transient ischemic attack (TIA), or mini stroke, is similar to stroke to an extent where the blood flow is temporarily disrupted.
Heart Arrhythmias: irregular heartbeats
Disease of Heart Valve: Endocarditis (infection caused by bacteria) and Rheumatic Heart Disease (heart muscles and valves damaged by rheumatic fever)
Pericardium disease: inflammation of the pericardium, the muscle that surrounds the heart.
Cardiomyopathy: disease of the heart muscle or myocardium.
Congenital Heart disease: disruption in the formation of the baby's heart
Risk factors
Awareness on this day is propagated through speeches, awareness drives, and health camps conducted by both governmental and non-governmental organizations.
The focus is on the risk factors, which include both things/actions that cause heart/cardiac issues and people who are suffering with heart/cardiac issues.
Major factors causing heart issues include:
High blood pressure
High low-density lipoprotein (LDL) cholesterol
Diabetes
Smoking
Smoke exposure
Stress
Obesity
Unhealthy diet
Physical inactivity
Other factors include:
Family history
Menopause (for menstruating individuals)
Being older than 45 (in men)
Low high-density lipoprotein (HDL) cholesterol
Help at hand
We have the World Heart Federation, pledging for the better heart conditions of anyone anywhere across the globe, as well as many other national and international health organisations doing their own bit for a healthy heart.
The first step in curing any disease is its prevention. The awareness programs emphasize leading a healthy lifestyle through a healthy diet and mindful workouts.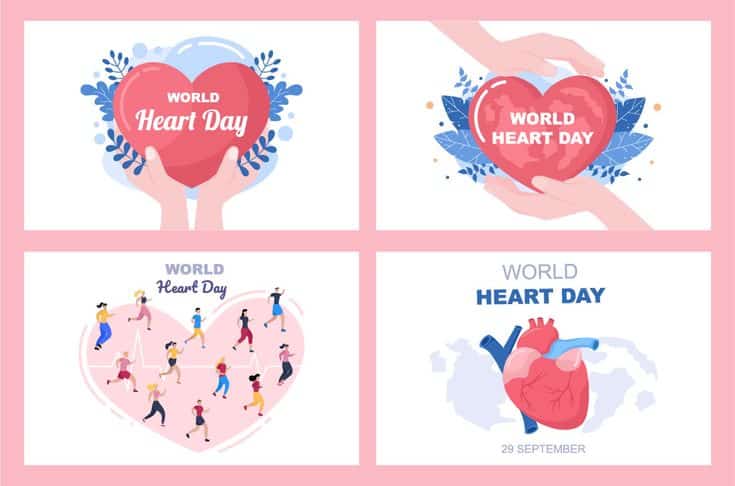 Mental and physical health running together on a healthy line is the mill of a healthy life. We need to focus and refocus our lifestyle on good diets, positive mindsets, and flexible work-life balance.
Government organisations like Indian Heart Associations and Indian Stroke Associations are working to provide the basics of CVD and its prevention. They also help patients who cannot afford treatments.
NGOs like the Child Heart Foundation highlight the plight of children with cardiac issues and help them through their medical procedures.
We are not alone: all we need to do is ask.
As Dumbledore says, "Happiness can be found in the darkest of times, only if one remembers to turn on the light."