Naxalites, Ramdas and Kalamdei from the Kalahandi district got married to the police playing hosts.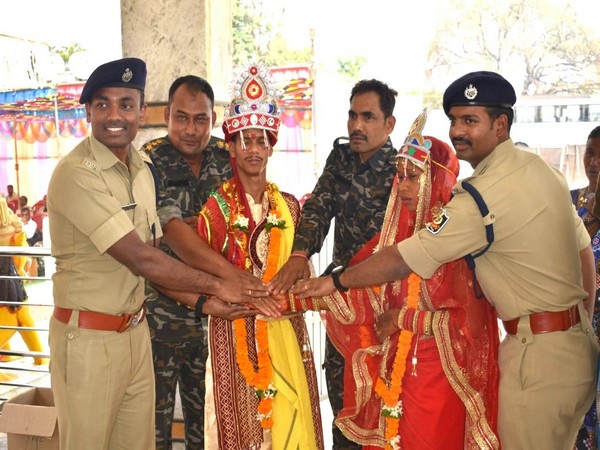 Ramdas was a former left-wing extremist. He spent a decade fighting security forces in the forests of Chhattisgarh and Odisha. All that is in the past now that he steps into a new life. On Friday, he got married to Kalamdei Majhi. She too was a former Naxalite. They had quit arms and wanted to return to Odisha to start a new life. The police were more than happy to welcome them.
The marriage was conducted in the Bhawanipatna Reserve Police Ground. Senior officers present during the function included Rajesh Pandit (Deputy General), Saravana Vivek M (Superintendent of Police, Kalahandi) and Biblab Sarkar (commandant CRPF).
Ramdas, coming from a poor family had joined the Naxalite group following his uncle, who too was a member of CPI (M). Ramdas served as a security guard to a top Maoist leader during his time as a Naxalite. He quit the same and surrendered to the police.
After he surrendered the police let him meet his family consisting of his parents, two sisters and a brother. Ramdas had not met his family in the 10 years he lived as a Naxalite. Ms. Majhi was a Naxalite for two years before she surrendered. She hails from Bansadhara District. Upon surrendering, they both were staying in the police facility and made acquaintance with each other. Later they expressed their wish to spend the rest of their lives together. The police happily played the host and got them married.
Published by- NIKITA GOSWAMI