Tamil Nadu Governor RN Ravi walked out of the state assembly on Monday after chief minister MK Stalin moved a resolution
On Monday, the Tamil Nadu Governor RN Ravi walked out of the state assembly after chief minister MK Stalin moved a resolution urging the Speaker to solely record the speech prepared by the state administration and exclude the parts the Governor added to or skipped from the customary address.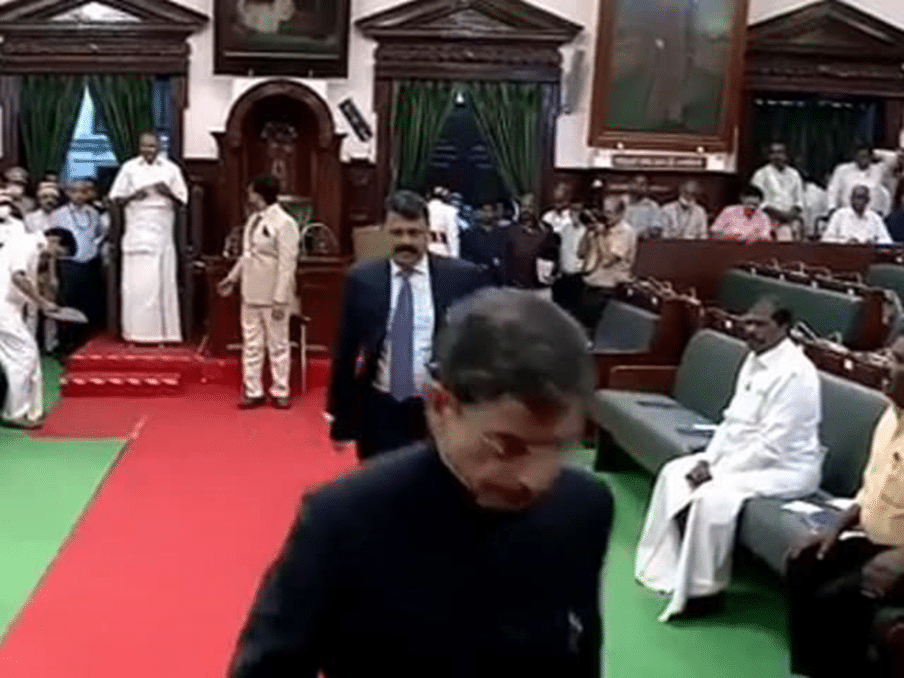 The Assembly decided to only record the Governor's original words, which were written by the state administration and translated by the Speaker. RN Without even waiting for the singing of the national anthem, Ravi left in a huff.
According to, MK Stalin the former skipped crucial parts from his speech and "had entirely gone against the etiquette of the assembly."
CM of Tamil Nadu words :
The Chief Minister moved the resolution after the Governor left out portions of the speech prepared by the state government, which mentioned leaders like Periyar, BR Ambedkar, K Kamaraj, CN Annadurai, and Karunanidhi and made references to secularism and Tamil Nadu as a haven of peace. He also failed to read the reference to the "Dravidian model" that the ruling DMK promotes.
Allies of the governing DMK, including the Congress, Viduthalai Chiruthaigal Katchi (VCK), CPI, and CPI(M), had skipped the governor's speech in protest at his delay in passing Bills, such as those that would ban online gambling and limit the governor's ability to appoint vice-chancellors' to state universities. The Assembly passed 21 bills, and the Governor is still considering them.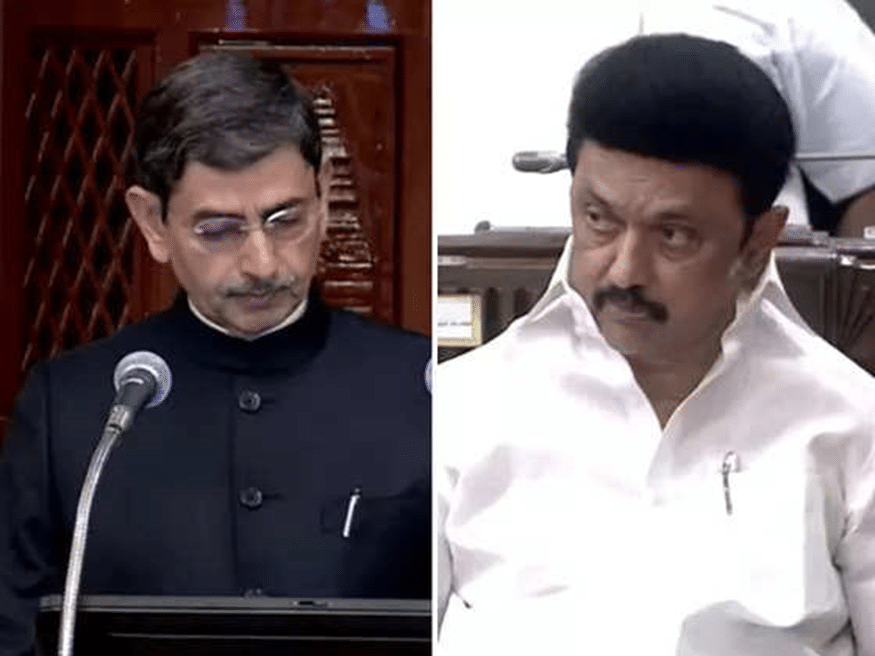 According to sources, the governor completely missed the 65th point and only recited the 12th and 64th points of the speech that the Tamil Nadu government has prepared.
The Governor exited the Assembly to the sounds of "Vaazhga Tamil Nadu" chants purportedly in protest against his remarks last week that Tamizhagam was a more appropriate name for the state than Tamil Nadu.
Slogans like "Leave Tamil Nadu" resounded in the Assembly against Mr Ravi. Members of the legislature for the ruling DMK also chanted, "Don't impose BJP, RSS ideology". Karti P. Chidambaram, a Congress MP, demanded that the Governor be fired for holding an "untenable" position.
The intense drama that had been taking place on the House floor quickly turned into an online argument between DMK supporters and critics, with many people clamouring for Ravi to be removed from his position as governor while the hashtag "#GetOutRavi" started trending.