When companies engage in greenwashing, they are basically lying. However, there are sustainable businesses that actually tell the truth. Learn to distinguish between the good and the bad with this helpful manual.
As concerns about the environment and social justice continue to factor into consumers' purchasing decisions, several major corporations have responded by launching green marketing efforts of their own. Regrettably, many of them are engaged in little more than "greenwashing." But what, precisely, is greenwashing?
Consider the last time you saw a fashion commercial featuring a model wearing "sustainable" apparel while she strolled through a field of flowers. Similarly, when there was insufficient information available to determine whether or not a garment was environmentally friendly. Greenwashing may be seen in both cases. Saying something is sustainable is simple. However, you can't prove anything without solid evidence. If a corporation doesn't provide this information, it's probably because it prioritized flashy advertising above being a socially responsible business. Shoppers who are actively attempting to live a more eco-friendly lifestyle may find this whole situation quite unpleasant.
How do you identify greenwashing?
It's likely that a brand is engaging in greenwashing if it makes environmental claims without providing evidence. If a company's products are actually eco-friendly, it will inform consumers of the details behind this claim, such as the use of recycled materials or the presence of relevant certifications. In order to spot greenwashing, you need to look for evidence that sustainable statements aren't backed up by actual sustainable activities or statistics.
Look out for businesses that claim to be completely sustainable; this is a telltale sign of greenwashing. There are consequences for every manufactured and acquired item. Businesses that are committed to sustainability will be transparent about the paths they took to reach where they are today and the plans they have for the future.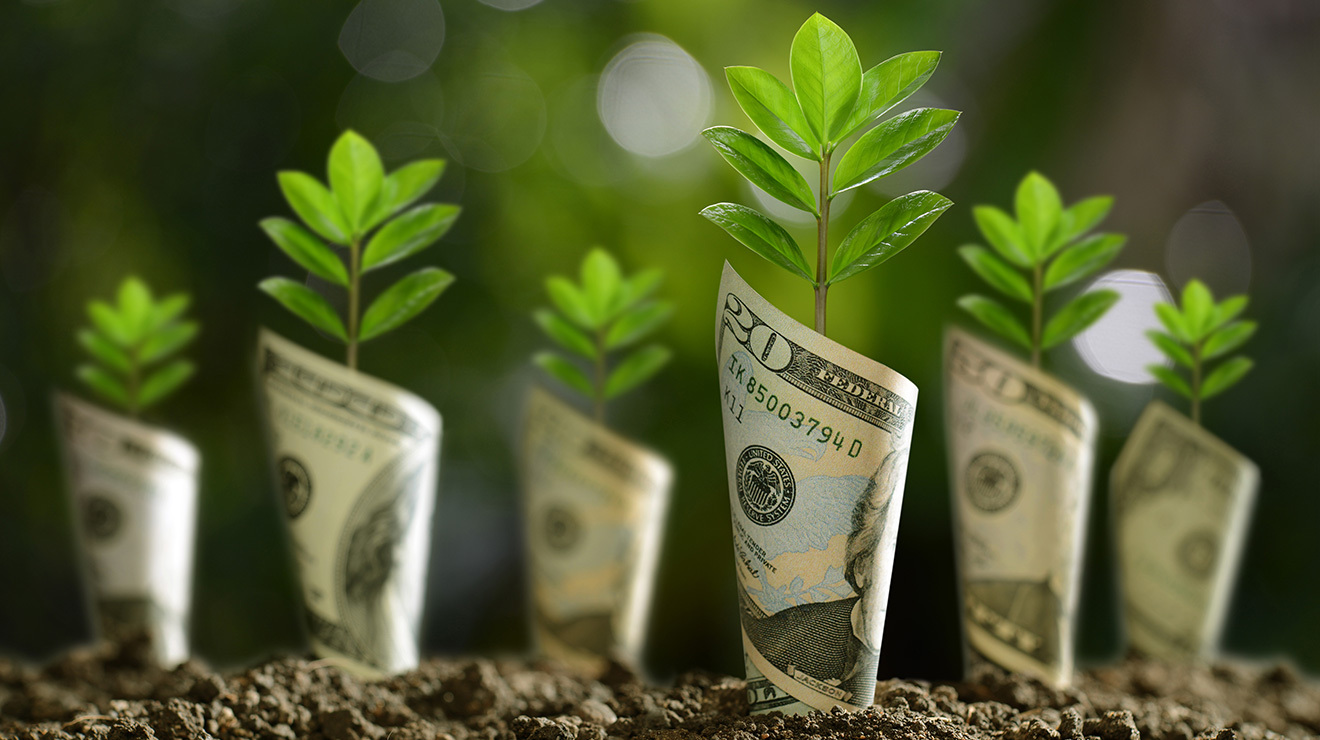 Where can we see greenwashing in action?
Is the question, "What is greenwashing?" still on your mind? You can see how some businesses intentionally mislead consumers by looking at examples of the nine different forms of greenwashing.
The nine forms of greenwashing are as follows:
Greenwashing at its finest: a fast fashion label may have used images of models hugging animals or strolling through fields to promote its "sustainable" line of clothing. Placing items of clothing in natural settings gives the impression that they are ecologically beneficial.
2. Greenwashing occurs when a company uses undefined terminology in advertising (such as "green" or "non-toxic") without providing any clarification or justification.
3. Claims without evidence: if a product is natural, net-zero, fair trade, or recycled, that fact should be explained and/or certified. Otherwise, skepticism should be exercised when anything seems too wonderful to be true.
4. There's some validity to the age-old strategy of "bait and switch." While the bulk of its business is focused on conventional (i.e., non-environmentally friendly) products and production, a corporation may attract environmentally conscientious customers by advertising a sustainable product or product line.
5. A red herring occurs when an organization overemphasizes the one sustainable aspect of its brand while ignoring the many unsustainable aspects. It promotes its strengths as a quick fashion brand while downplaying its weaknesses, such as its recyclable paper packaging.
6. Brands may falsely claim to be environmentally friendly by using vague or irrelevant language in their marketing. For instance, a product's label can boast that it contains no chemicals that have been outlawed at the national level. Therefore, the company didn't actively seek to change things for the better.
7. Supporting a lower bar: Real sustainability is all about doing what's best. Sometimes it's more cost-effective for a brand to provide the impression of sustainability than actually commit to it. For instance, the logging sector might have improved its standards after receiving criticism for environmental damage, but instead, it developed a program with softer requirements.
8. Hesitant supporter: These companies hear their consumers and understand that they need to adapt to be profitable. However, any alterations that are made are driven more by a desire for increased profits than by any concern for environmental safety. Just take a look at the oil industry. Oil firms are increasingly utilizing climate and low-carbon terminology and making renewable energy promises, according to a report published in PLOS One in February 2022.
9. A corporation is flagrantly dishonest if it continues to promote its green credentials in the face of contradicting evidence. For all intents and purposes, it's the same as a fast fashion label advertising its "green" collections without actually altering its materials or methods of manufacture.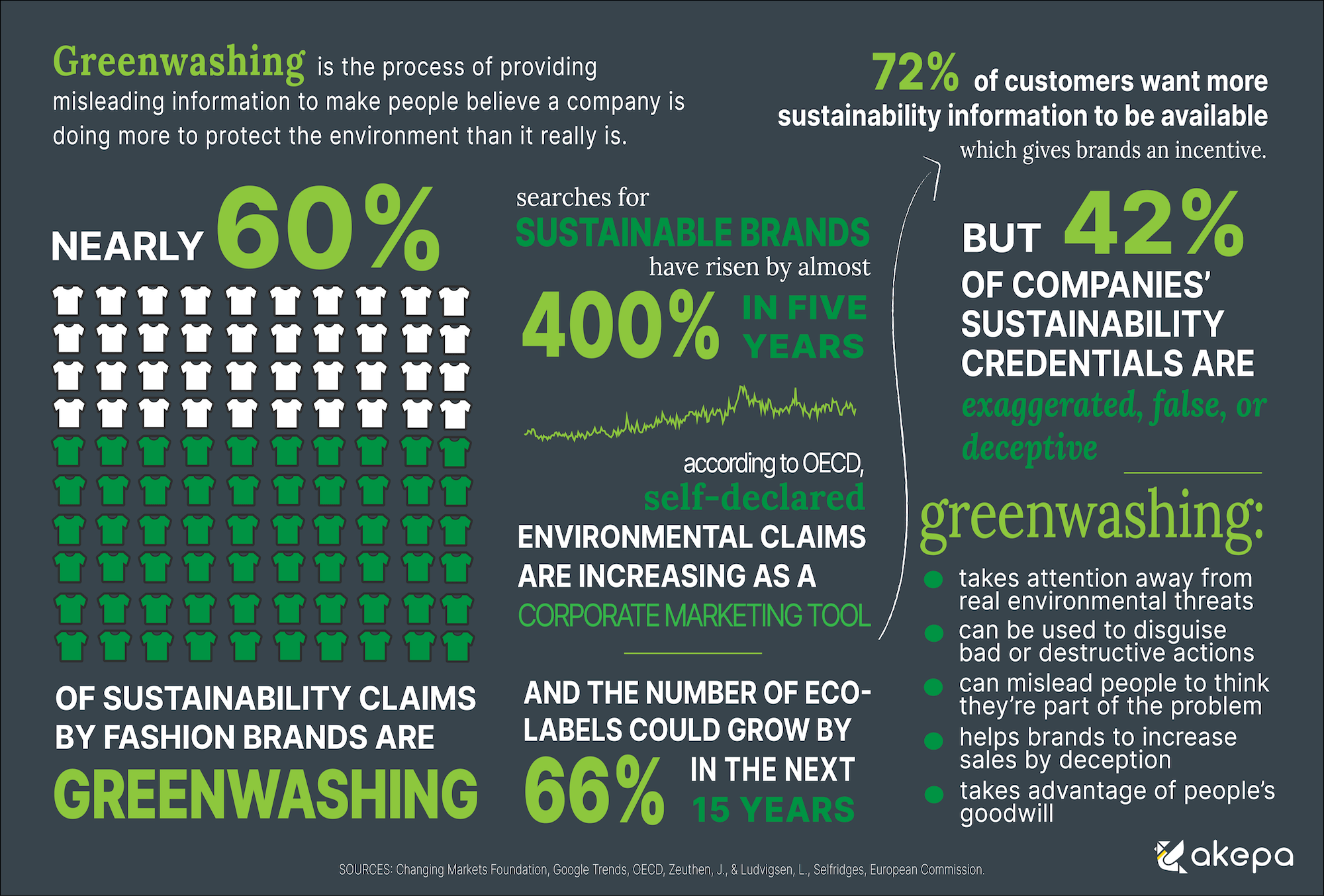 What can you do to prevent greenwashing?
To restate and be forthright, greenwashing is irritating to customers and those working to create sustainable companies. Thankfully, several governments throughout the world are recognizing this issue and working to address it. In the absence of effective anti-greenwashing laws in the United States, it will be left to individual customers to educate themselves on the issue, take preventative measures, and live more sustainably.
Keep an ear out for flowery jargon. It's best not to make unsubstantiated promises or offer hazy justifications for a product's sustainability.
Get the credentials you need. A company that invests in a third-party audit is probably making efforts toward sustainability.
Make inquiries. Ask questions if you want to be sure a company backs up its sustainability promises. To find out more, you may contact the firm by email or social media.
Spend on high-quality items instead. Being a shrewd shopper is usually to your benefit. Try to find things that can be used more than once, like reusable grocery bags and coffee mugs. Instead of buying quick fashion, try shopping for slow fashion. And instead of throwing anything away once you're done with it, research its possible recycling and upcycling options.