UN calls for ban on small arms sales in Haiti amid gang violence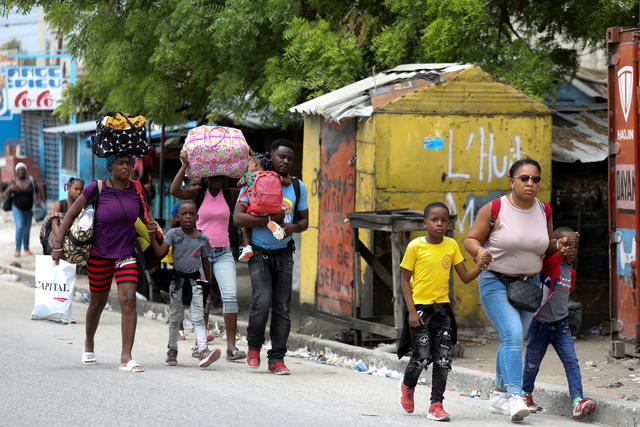 Haiti, which was once the richest colony in the Americas, is now the poorest nation in the Western Hemisphere, with more than half of its people living below the poverty line, according to the World Bank. The Caribbean nation's progress has been hampered by natural disasters, political instability, foreign involvement, and debt.
Natural catastrophes, disease, political unrest, poor administration of humanitarian aid, and a decline in the value of Haiti's currency, have all put pressure on the economy recently.
The once-vibrant industry of tourism is now in decline. Gang violence claimed the lives or hurt 234 individuals between July 8 and July 12. The majority of victims were specifically targeted by gang members despite not being engaged in gangs.
According to local media, the fighting started when members of the G9 gang alliance invaded territory that was being held by competitors from G-Pèp in an effort to overthrow its leader, a man by the name of Ti Gabriel.
---
READ MORE: Mexico detains notorious drug lord Rafael Caro Quintero
---
Both organizations were established as coalitions of neighborhood gangs that combined their manpower, resources, and weaponry in order to expand their authority. Jimmy Chérizier, commonly known as Barbecue, a former police officer turned criminal boss, is the leader of G9.
According to information provided by the UN humanitarian affairs coordination office in Haiti, a recent rise in fighting between rival gangs in the Cité Soleil neighborhood of the city has resulted in the deaths of 99 people and the injuries of 135 others.
In Port-au-Prince, heavily armed rival gangs started fighting and capturing territory in late April, forcing more than 16,800 people, including children, to flee their homes and seek refuge in temporary shelters.
Numerous areas have been affected by the violence's spillover, trapping hundreds of families in its crossfire.
Gangsters have also gang-raped youngsters as young as 10 as a means of vengeance against residents of areas controlled by rival groups. At least 442 schools and 11 medical facilities have been forced to close due to the fighting; several have also been broken into and burned down.
Additionally, they have obstructed traffic, bothering the transportation of goods and citizens on the two major national routes that link the nation's capital with the rest of the nation.