On Friday night, Delhi Lieutenant Governor Vinai Kumar Saxena made a surprise visit to the night shelters at ISBT and the Hanuman Mandir in the city.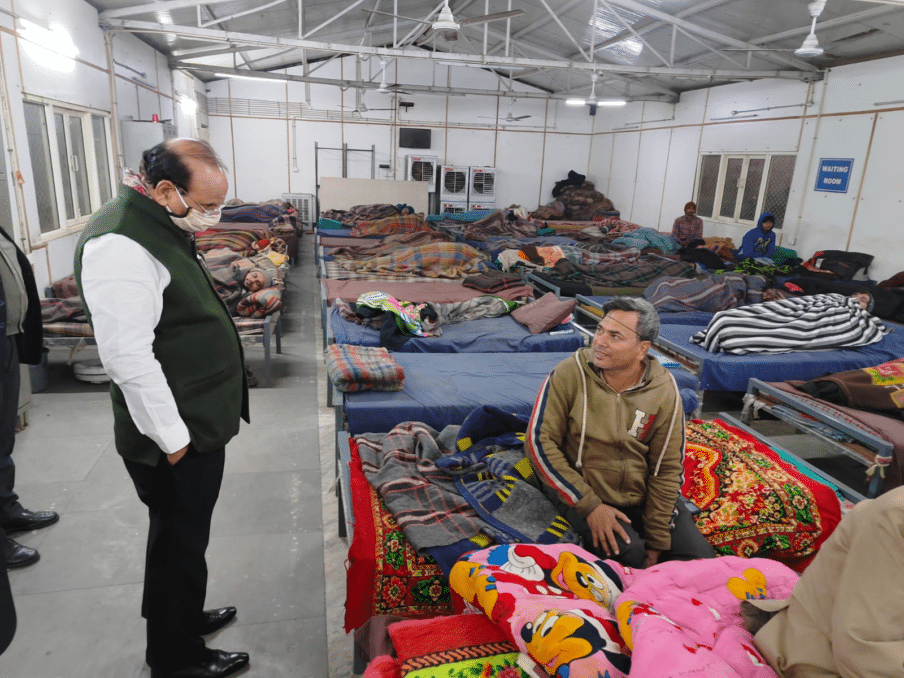 Data of homeless
There is a lack of accurate data on the number of homeless people in Delhi
This is due to several factors, including the fact that the homeless population tends to fluctuate, enumerators may not have properly counted the homeless population, and homeless individuals may try to hide to avoid being counted.
According to the 2011 census, there were 46,076 homeless people in Delhi, but the Indo-Global Social Service Society found a significantly higher number of 246,800 homeless individuals after conducting its count.
This discrepancy in numbers is not limited to just 2011, as the 2001 census also had significant differences in the estimated number of homeless people in Delhi.
While the Census of India reported 24,996 homeless individuals, an NGO working with the homeless population estimated that there were 52,765 homeless people in the city. There have been several other studies that have reported varying numbers of homeless people in Delhi.
'Mission Convergence' to survey homeless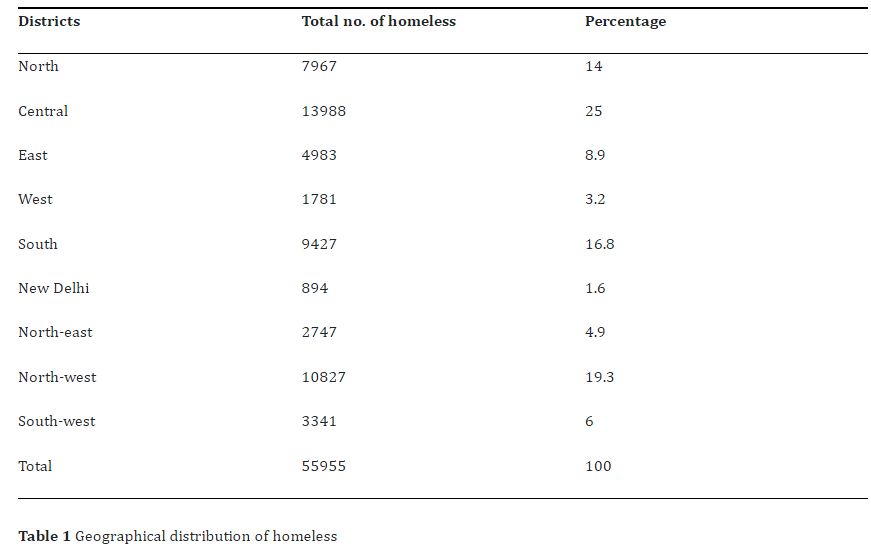 Mission Convergence, a program run by the Delhi government, surveyed in 2010 and found 55,955 homeless people in the city. This data showed that the concentration of homeless individuals in Delhi is highest in central Delhi, which has 25% of the total identified homeless population.
North-west Delhi has the second highest concentration of homeless people (19.3%), followed by north Delhi (14.2%).
In particular, the areas around Hanuman Mandir and Connaught Place in central Delhi, Azadpur in north Delhi, Yamuna Pushta and the markets around it in east Delhi, and Nizammudin and Kalkaji Mandir in south Delhi have high concentrations of homeless people.
The number of homeless women is relatively small, with only 9,240 females identified as homeless in the 2011 census compared to 37,836 males.
This small number may be because some homeless women are trafficked for commercial sexual exploitation.
Cause of homeless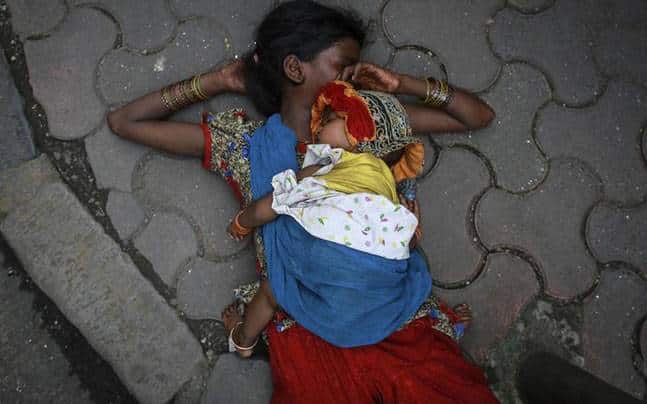 According to respondents in a survey, homelessness in Delhi is primarily a poverty issue rather than a housing issue, although it is often perceived as a housing problem.
Poverty in Delhi is severe and includes a lack of access to necessities like food, clothing, and medicine, in addition to housing.
Some respondents noted that people in Delhi may rent out their allotted houses to earn extra money while living in slums, which illustrates the extent of poverty in the city.
There is a consensus among respondents that homelessness in Delhi involves not only a lack of housing but also a lack of identity and social connections, leading to exclusion from society.
This consensus highlights the individual and structural factors that contribute to homelessness.
Some social workers have criticized the government's "Housing for All" program, arguing that it does not address the root causes of homelessness.
A social worker with 16 years of experience working with homeless people in Delhi noted that poverty, illiteracy, unemployment, and a lack of government support are key factors that contribute to homelessness in the city. Many homeless individuals in Delhi are originally from rural areas and come to the city in search of livelihoods, but their low incomes and lack of awareness about available shelter options leave them vulnerable to homelessness.
Challenges/Problems faced by homeless people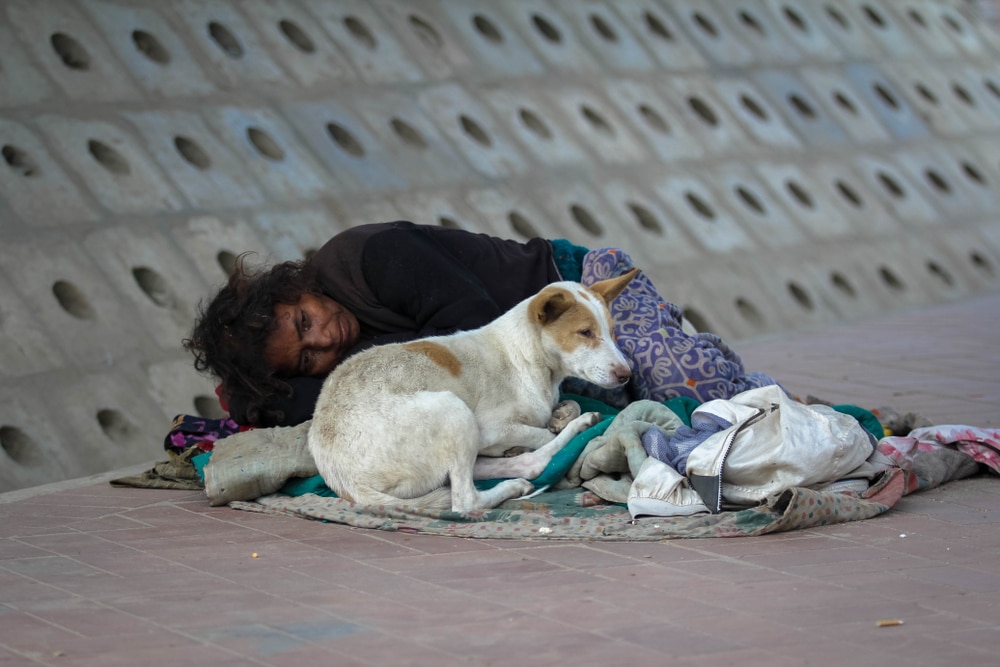 Homeless people in Delhi face multiple challenges daily.
They are often subject to police brutality and abuse from the general public on the streets and may face issues of accessibility, abuse, and rigidity in shelters.
Women are particularly vulnerable at night, as they are at risk of sexual harassment and assault.
Many homeless people in Delhi are arrested and detained under the Begging Act, and their lack of identification documents and social support systems only exacerbates their problems. The indifference of the general public and institutions towards homeless people can make their lives even more difficult.
Homeless people in Delhi often live in the open, sleeping on the ground and relying on casual jobs like selling balloons, snacks, and rags to make a living.
They may struggle to access necessities like food, sanitation, and bathing, and are often subject to police brutality, with police sometimes destroying their belongings.
Some homeless people prefer to sleep in the open rather than go to shelters, which may require them to provide personal information or may not accept people who have rags or other belongings with them.
Winter is particularly challenging for homeless people, as the cold can be deadly.
Homeless people in Delhi, particularly children, women, and older individuals, are often subject to abuse and exploitation.
Children may be runaways from abusive families but may also face abuse from police and local goons on the streets.
Women are at risk of sexual harassment and assault and may be trafficked for commercial sexual exploitation.
Older people may be abandoned by their families and left to fend for themselves.
Homeless people in Delhi are also at higher risk for health problems due to their harsh living conditions and high levels of stress.
Many turn to drugs to cope with loneliness and other challenges, which can further increase their vulnerability.
Homeless people in Delhi may also face issues related to mental health, including depression, anxiety, and substance abuse.
Homeless and Covid-19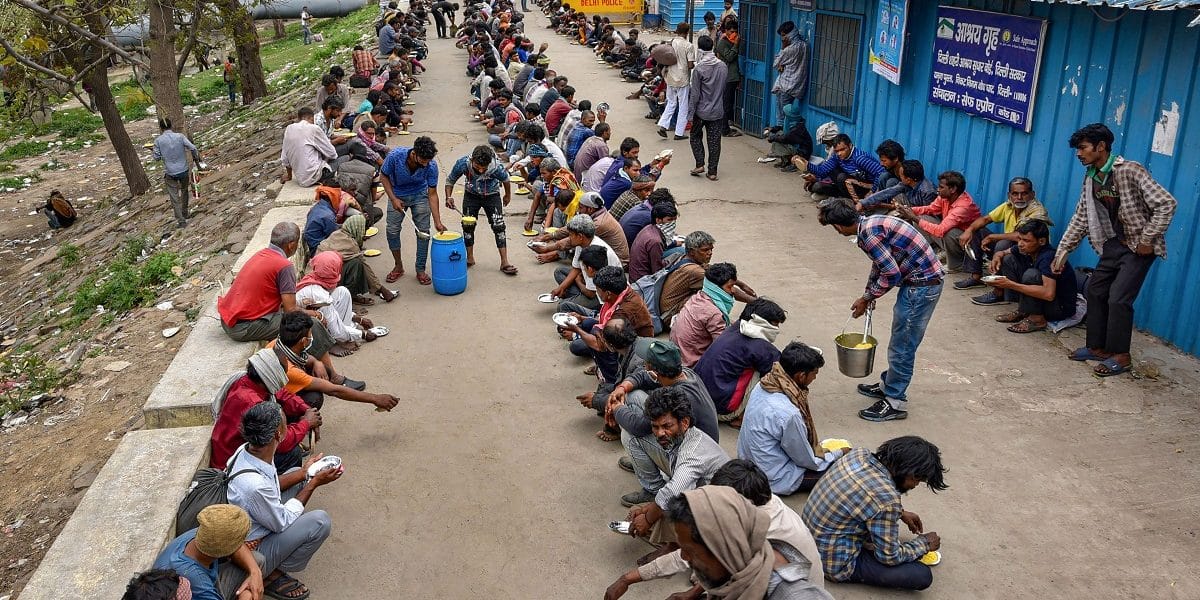 Homeless individuals are at higher risk of infection with the coronavirus (COVID-19) and severe illness due to the virus due to their lack of safe housing and the high prevalence of risk factors. They may also have difficulty following public health measures such as physical distancing, isolation, and quarantine due to challenges with shelter conditions. Some cities and regions have taken steps to provide spaces for homeless individuals to follow these measures, but service providers should also focus on building relationships and using a trauma-informed approach to care to encourage compliance. The COVID-19 pandemic has emphasized the importance of housing as a factor in health and raises questions about whether current approaches to addressing homelessness are effective.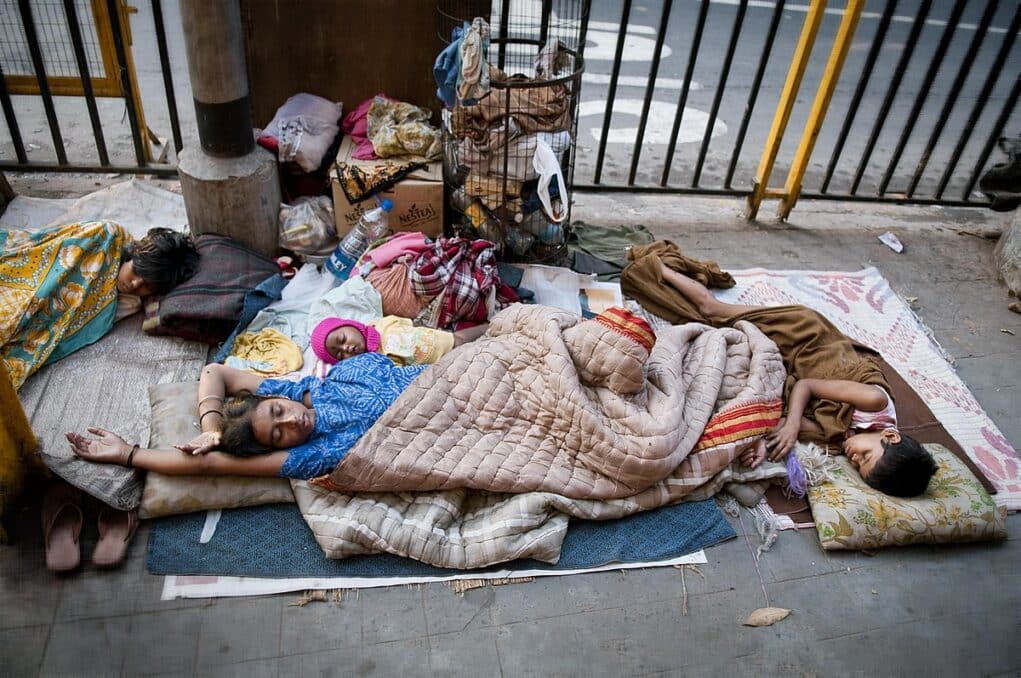 Homelessness in Delhi is a complex issue that goes beyond just a lack of housing but is often narrowly defined in this way. Poverty and unemployment are major drivers of homelessness in the city, and many respondents view homelessness as a poverty problem rather than a housing problem. Social workers in Delhi often approach homelessness from a human rights perspective, with a focus on individual reform and psycho-social support. However, advocacy for homeless individuals is often limited to speaking on their behalf rather than helping them advocate for themselves. Interventions for homelessness in Delhi often aim to provide safety planning, rescue work, advocacy, street mobilization, and service delivery.