The conflict between Ukraine and Russia continues to escalate, with waves of Russian airstrikes targeting civilians and residential buildings in Ukraine. However, amidst this tumultuous backdrop, President Volodymyr Zelenskiy of Ukraine has applauded the effectiveness of advanced air defence systems provided by the United States and Germany. 
In a recent video address, Zelenskiy highlighted the significant results of deploying these systems, offering hope amidst the chaos. This article delves into U.S. and German air defence systems' impact on Ukraine's ongoing struggle against Russian aggression.
Table of Contents
The Ongoing Conflict and Air Defense Systems
Since the invasion by Russian forces last year, Ukraine has been grappling to dislodge the entrenched Russian troops in its southern and eastern regions. Amidst the ongoing hostilities, advanced air defence systems have proven crucial in protecting Ukrainian territory and civilian populations from the onslaught of Russian air strikes.
U.S.-Built Patriot Air Defense System
One of the cornerstones of Ukraine's air defence strategy is the U.S.-built Patriot air defence system. Developed by the United States, the Patriot system is renowned for its versatility and effectiveness in intercepting a wide range of threats, including missiles and drones.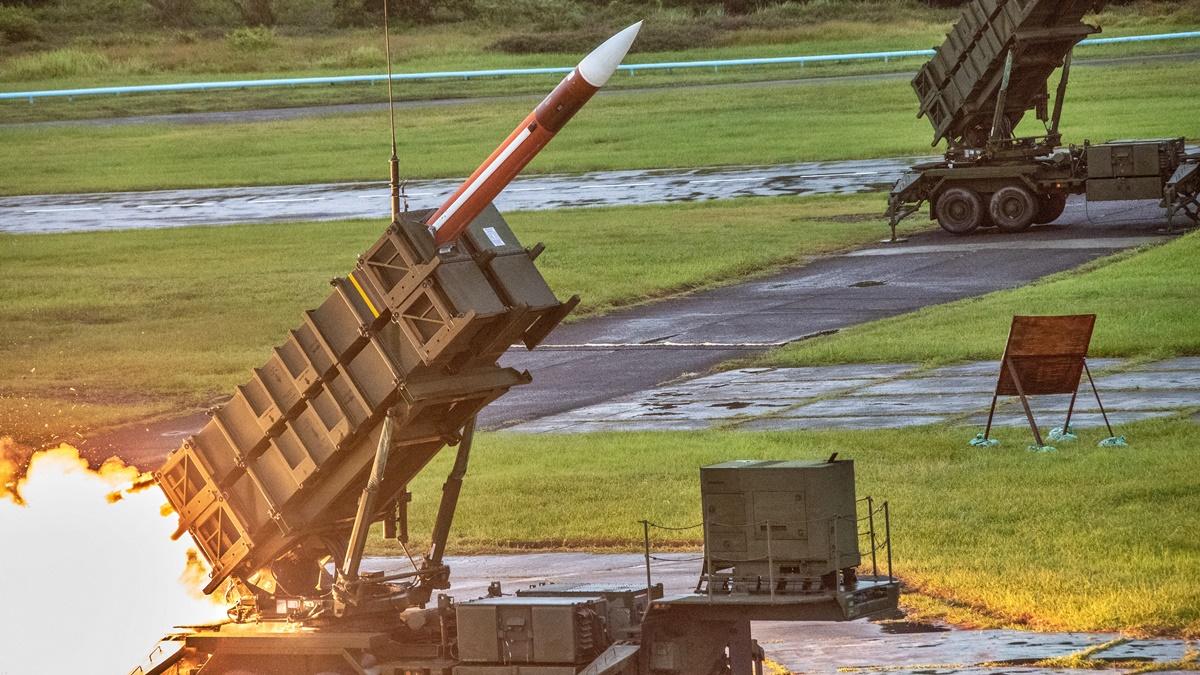 President Zelenskiy's acknowledgment of the Patriot system's "highly effective" performance underscores its significance in deterring and neutralising Russian air strikes.
Germany's IRIS-T Air Defense System
Germany's contribution to Ukraine's air defence capabilities comes from the IRIS-T air defence system. Designed to combat various aerial threats, including aircraft and missiles, the IRIS-T system offers a formidable layer of protection against Russian attacks. President Zelenskiy's praise for the system's contributions highlights nations' collaborative effort to address the critical need for robust air defences.
Positive Results Amidst Adversity
President Zelenskiy's assertion that the U.S. and German air defence systems have yielded "significant results" signifies hope amidst the ongoing conflict. Despite the relentless waves of Russian air strikes, these advanced systems' successful interception of missiles and drones underscores their vital role in safeguarding Ukrainian lives and infrastructure.
Ukraine's Defensive Achievements
President Zelenskiy's video address shed light on the impressive achievements of Ukraine's air defence efforts. He reported that a substantial portion of Russia's attacks over the past week had been successfully intercepted and neutralised.
This includes the interception of 65 missiles of various types and an astounding 178 assault drones, among them 87 Shahed drones. The statistics showcase the capability of air defence systems to counter a diverse range of threats.
The Toll on Civilian Lives
Despite the successful interception of many incoming threats, the conflict has taken a toll on civilian lives and infrastructure. President Zelenskiy lamented the casualties and destruction suffered by the civilian population due to the ongoing hostilities. Residential buildings and civilian infrastructure have been targeted, causing significant harm to non-combatants.
Global Diplomatic Efforts and Ukraine's Strategy
Against the backdrop of the conflict, Ukraine has undertaken a diplomatic push to garner support from a broader range of countries beyond its core Western allies. The recent meeting involving senior officials from various nations, including the United States, China, and India, signifies Ukraine's endeavour to rally international backing.
The discussions centred on the ongoing conflict and potential avenues for resolution. However, the meeting concluded without concrete actions, highlighting the situation's complexities.
Conclusion
As Ukraine continues its gruelling counteroffensive against Russian forces occupying its territory, the role of advanced air defence systems cannot be understated. President Zelenskiy's appreciation for the U.S.-built Patriot and Germany's IRIS-T systems underscores the importance of international collaboration in enhancing Ukraine's defensive capabilities.
Amidst the challenges and casualties, the interception of a substantial number of threats reflects the determination and resilience of Ukraine in safeguarding its sovereignty and civilian population.