"Russia must feel a much higher price for the war to force it to seek peace,"

Ukrainian President Volodymyr Zelenskyy
Russia – Ukraine conflict: Background
It has been 6 months since Russia invaded Ukraine (on 24 Feb 2022), yet unable to retain the territorial gains. Mainly because Russia has been burdened with sanctions and Ukraine has been funded with logistic supplies by the west + NATO.
These two factors have favored Ukraine greatly in retaliating against the invasion.
Russian strategy behind every invasion
Russia is habitual of spiking up its defence budget before a military expedition, this was also evident in the case of the Crimean annexation (2014) where Russia had hiked up its Military expenditure in 2013 (highest in a century).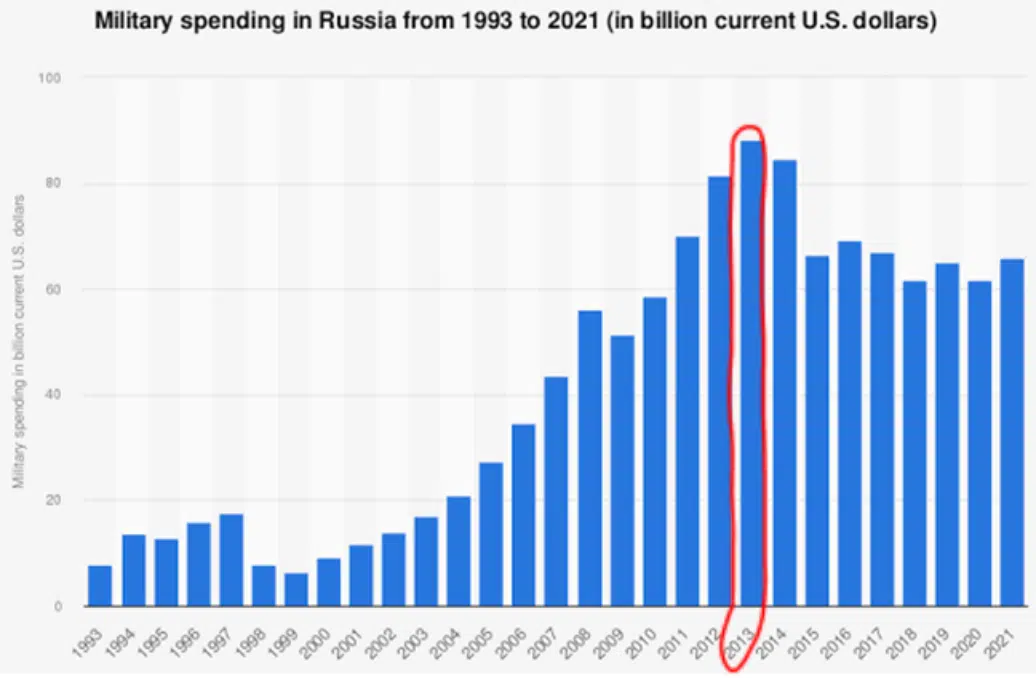 But ever since the conquest of Crimea which lasted for 1.25 months (20 Feb – 26 Mar 2014) Russia has significantly dropped its military expenses mainly due to economic impacts (sanctions) of the war and complacent over future expeditions.
Moreover, Russia stands obstinate to international reactions, sanctions and opposition to its actions, mainly because the Russian economy is sustained by the industry (26.6%) and services sector (67.8%) and Oil export is the main source of Russian GDP (60%), with low international debts.
Being a major gas exporter for Western and Central European nations, Russia was heavily reluctant over any sanctions (in any invasion either in 2014 or 2022).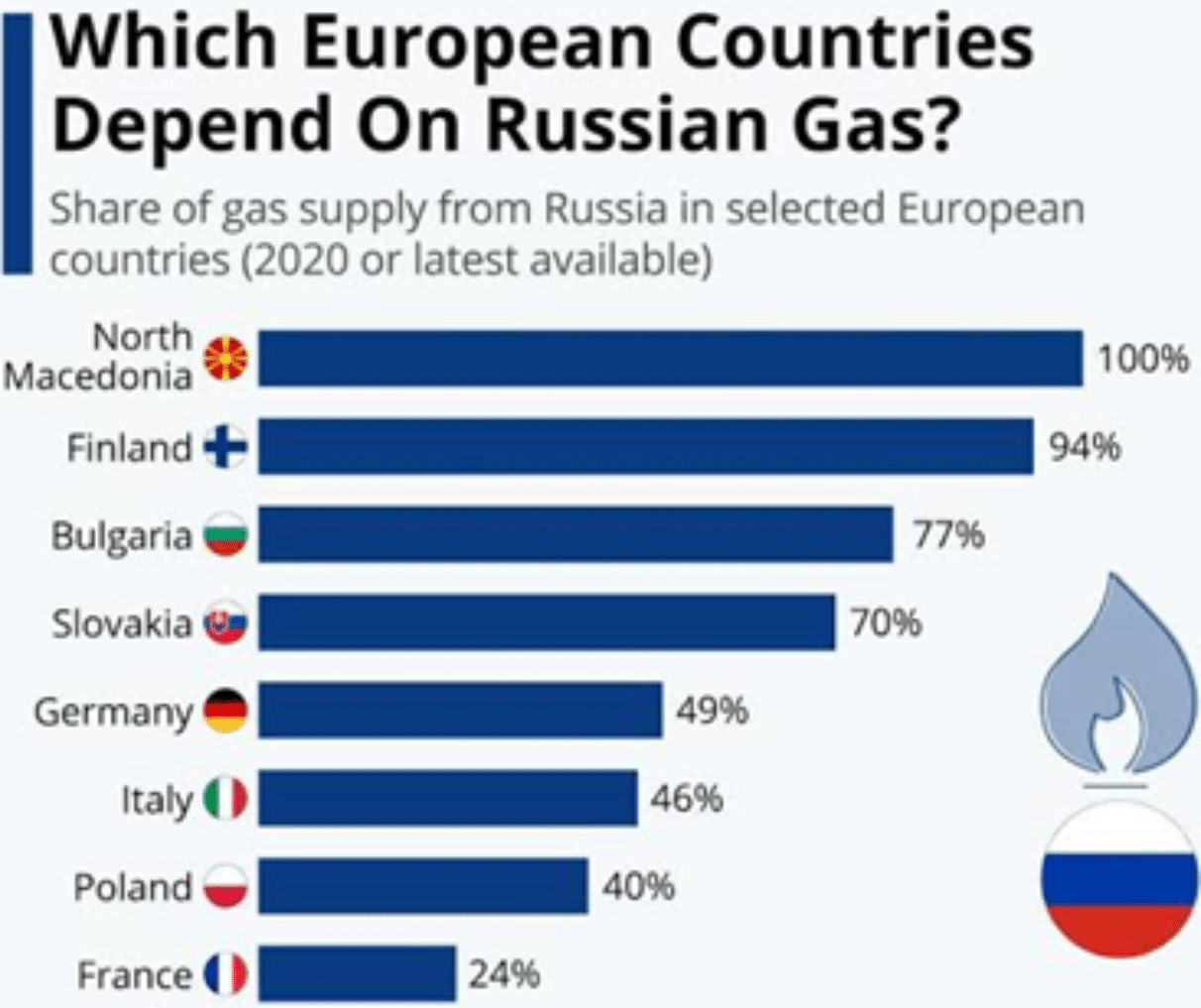 Implications of invasions on the Russian economy
Russian economy after the invasion of Crimea (2014)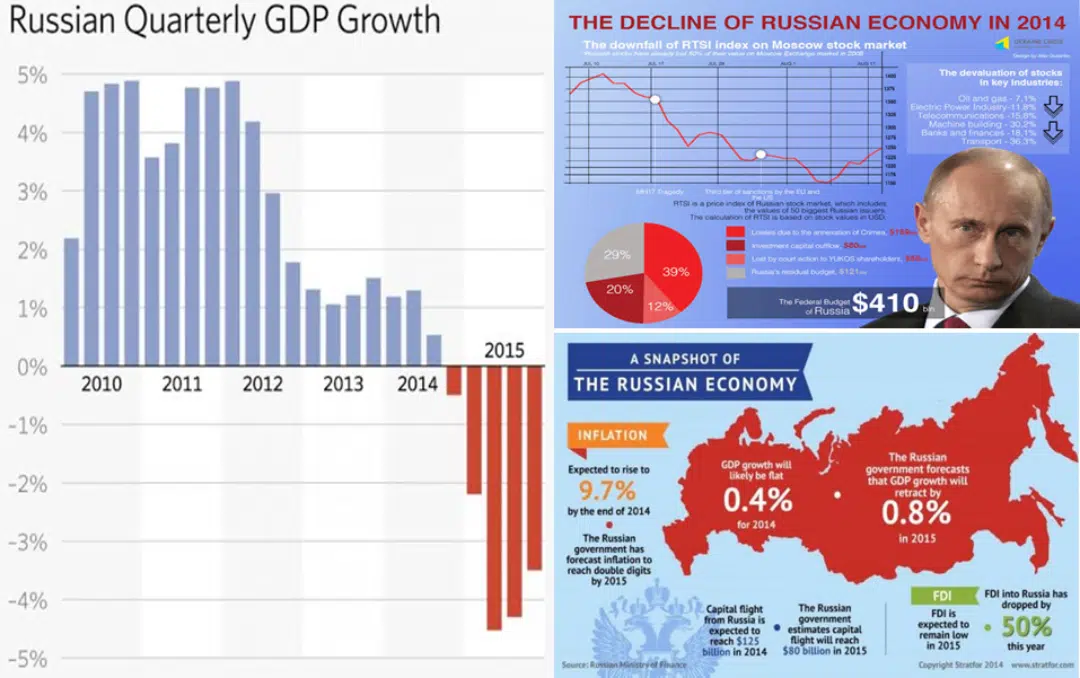 Internationally:-
Russia was ousted from G – 8 group (making it G – 7) and sanctions on the Russian economy for raising funds in European & US markets along with an embargo on arms were imposed on Russia.
Further, the exchange rate slumped from 62 rubles per dollar to 29 rubles per dollar causing the lowest drop in 10 years. This triggered a drain of forex reserves ($ 510 before the invasion to $ 370).
Domestically:-
Russia incurred an immediate expense of $ 23.5 billion in annexing Crimea, further Russia had to bear the burden of administration of Crimea, which triggered massive inflation which worsened from 7.8% to 15.8%, with wages of government officials cut by 70% to compensate the impact.
During the present Ukraine conflict
Internationally:-
Russia was ousted from the SWIFT banking network.
Sanctions over Russian access to high-tech components, both hardware and software, made with any parts or intellectual property from the US.
European Commission, announced sanctions targeting technological transfers, Russian banks, and Russian assets, among others.

Domestically:-

Russia again faced a slump in economic growth accompanied by a rise in inflation.

War expense:-
Every day in Ukraine, Russia is incurring a cost which is equivalent to the cost incurred in Crimean annexation (i.e. $ 20 to $ 25 billion per day!), with a massive $ 7 billion spent on the first day itself!
The present implications reveal massive impacts on the Russian economy due to its miscalculations, presuming Ukraine is unprepared and unsupported.
Russia's frailty
From every angle, Russia is bound to suffer regardless of victory or vanquish, similar to the domestic economic impacts Post-Crimean annexation.
Indications of victory to Ukraine:-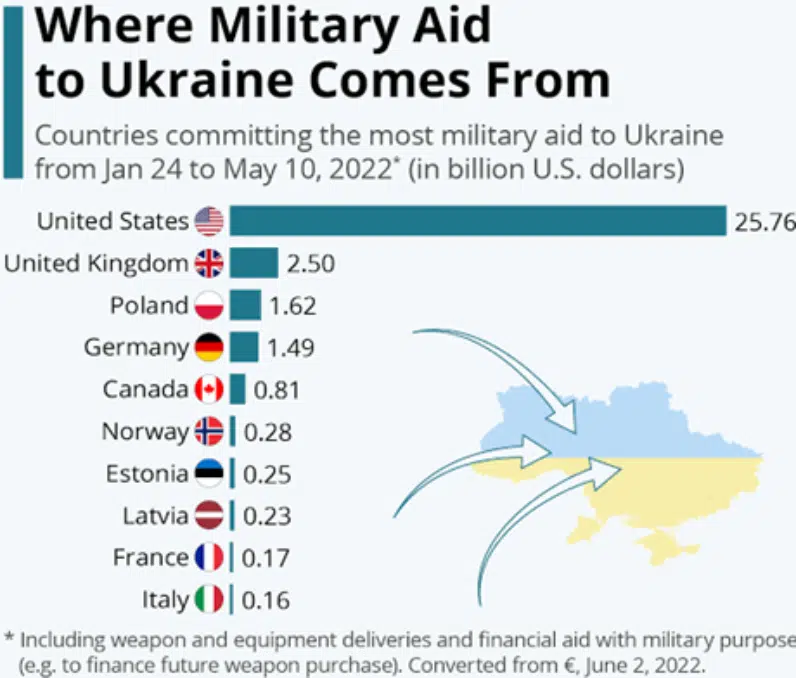 Ukraine was militarily and economically supported by the US, UK and several European nations, while Russia left only with China.
China (along with India and some African States) preferring to be neutral over the conflict, is less likely to provide any direct aid.
Russian soldiers lack morale due to compelling recruitment via conscription.
Ukraine is aided with advanced drones and radars to fight against Russia.
Ukraine has exhibited resilience against a massive force and received moral veneration worldwide.
Rating agencies have predicted a massive rise in debts to Russia if the war prolongs, thus affecting FDIs
The population of Ukraine is 40 times that of the Crimean Peninsula, which along with the present inflation rate will be an unbearable burden for Russia to administer even if occupied.
The vast majority of the Russian population is either extremely concerned or slightly concerned about the freezing of Russian assets abroad.

The majority of Russians expect a peaceful resolution of the ongoing conflict.

The majority of Ukrainian people oppose merging with Russia; therefore, the present referendum is likely to unappeased Moscow.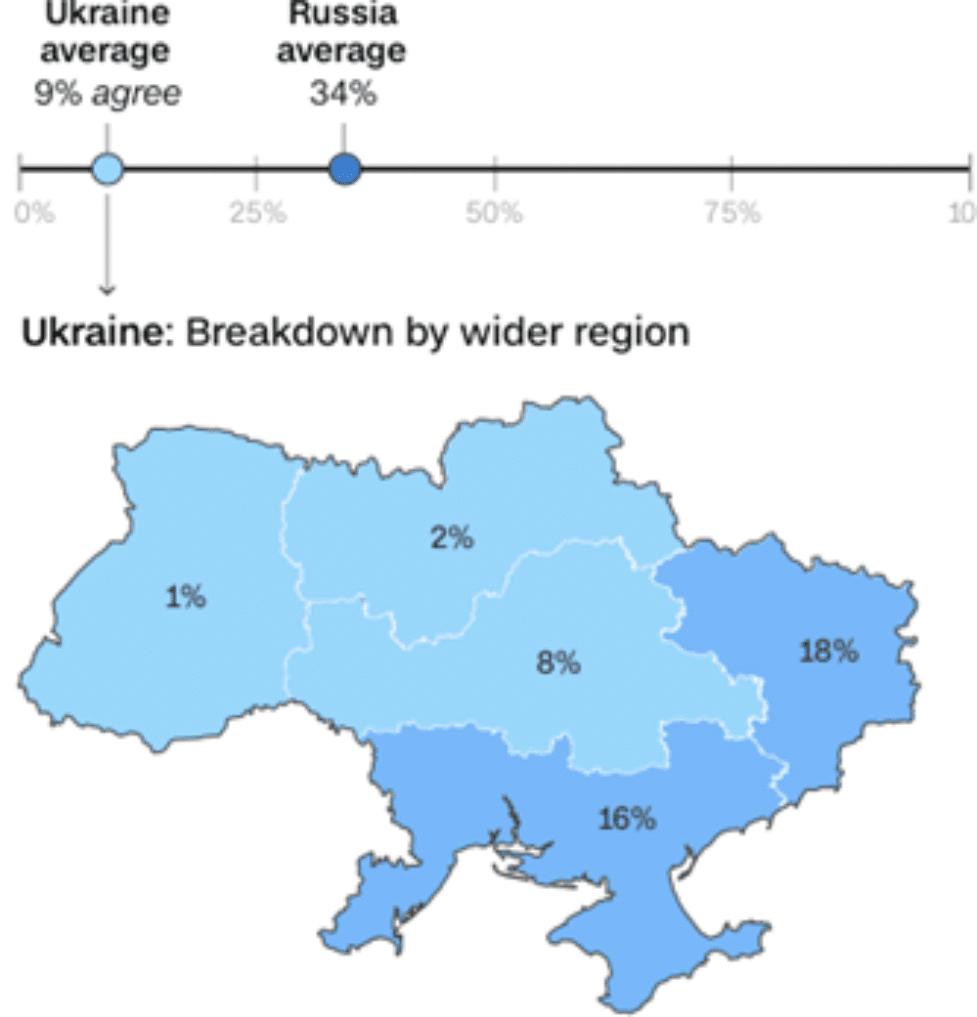 The only resolution
Russia is surrounded by NATO allies and has less room for further expansion apart from the present one. And Russian objectives in the recent invasions (Crimea and Ukraine) were mainly:-
To gain economic liberty over the Black Sea.
To shield itself from NATO expansion.
The first concern can be suitably settled by holding a plebiscite over to permit the NORD Stream pipelines (which are essential for gas supplies into Europe), and this would certainly be in favor of Moscow if it assures peaceful resolution.
The second concern needs contribution from the US, because Russia can defend its actions by citing Article 51 of the UN Charter (which permits Non-military preemptive action against a likely threat),
Thus, the US should assure Moscow from conducting military drills away from its borders and Moscow must stop political subjugation of its neighboring countries like Finland and Sweden.
Will China give up its claim over Taiwan, if Russia concedes defeat in Ukraine?
Comment your views below, thankyou
Read More –