Putin declared intentions to place tactical nuclear weapons in Belarus, and NATO criticized him for his "dangerous" nuclear language as Russian soldiers stepped up their bombardment of the key Ukrainian city of Avdiivka.
On Saturday, Putin compared his plans for Belarus to the United States stationing its weapons in Europe, certain that Russia would not go back on its commitments to nuclear non-proliferation.
Although not a surprise, the action is one of Russia's most overt nuclear signals to date and a warning to NATO over its military assistance to Ukraine. In response, Ukraine has requested a meeting of the U.N. Security Council.
Russian nuclear hyperbole, according to NATO spokesperson Oana Lungescu, is reckless and dangerous.
NATO is currently monitoring the situation and preparing to respond. According to a spokeswoman, there have been no changes to Russia's nuclear strategy that would require a change in NATO's posture. The spokeswoman also addressed Russian President Vladimir Putin's comments about NATO's nuclear sharing strategy, claiming that they were absolutely false. She went on to say that NATO members properly uphold their international duties, but Russia has consistently broken its arms control pledges.
Oleksiy Danilov, head of security for Ukraine, claimed that Russia's strategy would destabilize Belarus, which he claimed Moscow had "held hostage."
Table of Contents
Russia and NATO relations over the years
Since the conclusion of the Cold War, ties between Russia and NATO have been complicated. They initially got along well, with Russia showing interest in joining NATO. Yet as NATO moved farther east, Russia felt concerned by NATO's growing proximity to its borders, and tensions grew. The two nations' ties soured in the 2000s as Russia under President Vladimir Putin became more autocratic. Conflicts over events like the war in Georgia, the annexation of Crimea, and the conflict in eastern Ukraine then followed. Despite efforts to mend fences, hostilities between Russia and NATO are still quite high.
NATO says Russia's nuclear rhetoric is irresponsible and dangerous.
After the Russian president's announcement that he intended to install tactical nuclear weapons in Belarus, Nato officials referred to Vladimir Putin's nuclear language as "dangerous."
The Russian government's recent rhetoric over its nuclear capabilities, according to NATO spokesperson Oana Lungescu, is reckless and poses a substantial risk to global security. She noted that NATO is actively watching the situation and taking the necessary precautions to safeguard the safety of its members. Lungescu also stated that there have been no visible changes in Russia's nuclear stance that would compel a change in NATO's own nuclear posture. She highlighted that NATO is committed to maintaining robust and credible deterrence, but it is also willing to engage in talks with Russia to avoid misunderstandings and miscalculations.
She continued, saying that the Russian president's "non-proliferation vow" and his assessment of American weapons deployment worldwide were totally off the mark.
Have a look at this video: NATO slams Putin rhetoric on tactical nukes in Belarus: 'Dangerous and irresponsible'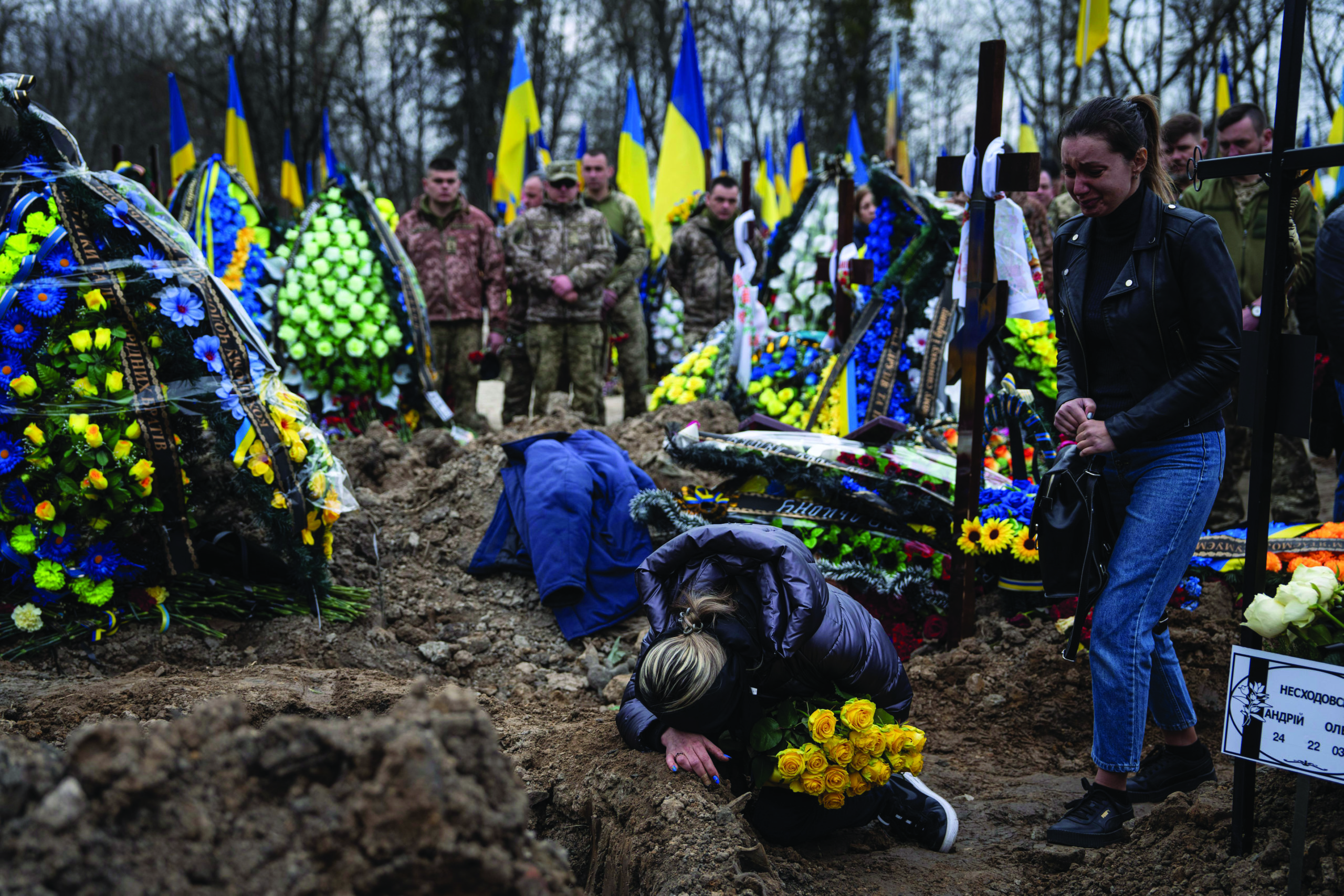 Ukraine official: Putin taking Belarus as 'nuclear hostage'
The top security officer for Ukraine criticized Russia's intentions to post tactical atomic weapons in Belarus, charging that it was holding its partner hostage with nuclear weapons.
Moscow said that the action was being taken in retaliation for the West's escalating military assistance for Ukraine.
In a television interview that aired on Saturday, Russian President Vladimir Putin unveiled the plan, claiming that the UK's decision to give Ukraine depleted uranium-tipped armor-piercing bullets earlier this week was what spurred it.
Officially, the Ukrainian city of Avdiivka is becoming 'post-apocalyptic.'
A Ukrainian city in Donetsk has been described as "a location from post-apocalyptic movies" due to severe Russian airstrikes, according to a local authority.
"I'm sorry to say this, but Avdiivka is becoming more and more like a location from post-apocalyptic movies," said Vitaliy Barabash, the city's military administration chief, on the Telegram messaging app.
Local authorities have ordered a near-complete shutdown of the frontline city, which is located about 90 kilometers (56 miles) southwest of Bakhmut.
Avdiivka city, which had more than 30,000 residents before Russia's full-scale assault last year, today has only about 2,000 residents.