Overtourism refers to a situation in which a popular tourist destination experiences an excessive and unsustainable influx of visitors, leading to various impacts on the environment, local communities, and the overall travel experience. This can include overcrowding, increased pollution and strained local resources. The term 'overtourism,' coined a little over a decade ago, draws attention to the detrimental effects of surging tourist numbers on cities, landmarks, and natural areas. As global tourism rebounds toward pre-pandemic levels, the ongoing debate revolves around defining an acceptable visitor threshold. While many destinations heavily depend on tourism income and remain eager for visitors, some prominent cities and attractions have resorted to measures such as bans, fines, taxes, time-slot systems, and even discouragement campaigns to manage and reduce tourist numbers.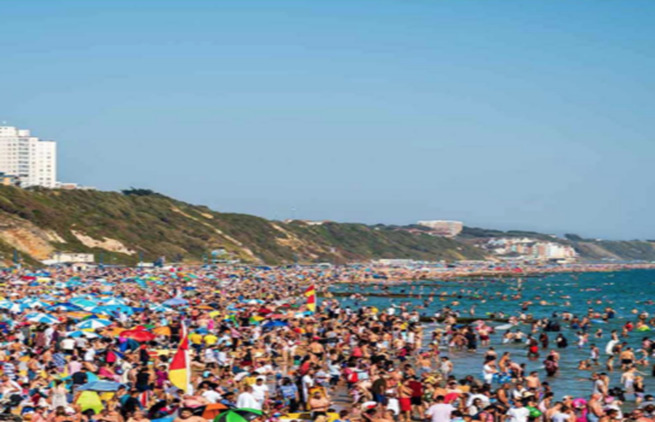 Effects of Overtourism
In 2018, the Philippines temporarily shut down Boracay Island to tourists for half a year due to pollution caused by hotels discharging sewage directly into the sea. The government needed to upgrade its sanitary facilities to cope with the increasing tourist numbers.
Another issue has been the destruction of ecosystems, such as coastal concreting and deforestation. In Thailand, the renowned Maya Bay beach was closed by Thai authorities until 2021 to allow coral reefs to regenerate and protect the bay from erosion. The fragile ecosystem of the area had sustained years of damage from motorboats frequently docking in the bay to showcase the beach to tourists.
Furthermore, the proliferation of biodiversity hotspots, previously unknown to many, has occurred due to their popularization on the Internet and social networks. An example is Iceland, which experienced a rapid increase in tourism from 500,000 visitors in 2010 to over 2 million in 2017. Sites like the Reykjadalur valley had to temporarily restrict public access in 2019 because the continuous influx of visitors had harmed the local vegetation.
In August, approximately 100 out of the 800 residents living in the UNESCO-listed village of Hallstatt expressed their dissatisfaction and advocated for limitations on daily visitors as well as restrictions on the arrival times of tour coaches.
In other places, like Venice, residents waged a lengthy battle to prohibit cruise ships, often displaying protest flags from their windows. In 2021, a ban was enacted preventing large cruise ships weighing over 25,000 tonnes from utilizing the primary Giudecca Canal, allowing only smaller passenger ferries and cargo vessels to access the area.