The global healthcare cybersecurity market was estimated to be worth USD 12.66 billion in 2021 and is projected to increase to USD 51.40 billion by 2030, expanding at a CAGR of 17.5% over the forecast period, according to a research analysis released by Polaris Market Research.
Healthcare cybersecurity is a crucial facet of the medical sector, encompassing safeguarding significant findings, patients' private data, and healthcare data. Healthcare cybersecurity protects information's confidentiality, integrity, and availability while preventing internal and external cyberattacks. The demand for implementing preventive measures has grown as cybercriminals create increasingly sophisticated tools and strategies to attack healthcare organizations.
The size of the worldwide healthcare cyber security market was estimated at USD 12.6 billion in 2021, and it is projected to increase at a CAGR of 18.3% from 2022 to 2030. Increasing cyberattacks, rising privacy and security concerns, and greater use of cutting-edge cyber security solutions are some of the reasons propelling the market. The market is expected to expand throughout the course of the forecast period as a result of a number of reasons, including the rising adoption of cloud-based healthcare solutions, connected devices and smartphones, and 5G technology.
Global healthcare Cybersecurity
Information security and cybersecurity in the healthcare industry are essential for a company to operate in today's digital world. The various types of specialized hospital information systems used by many healthcare organizations include:
Electronic health record (EHR) systems.
E-prescribing systems.
Practice management support systems.
Clinical decision support systems.
Radiology information systems.
Computerized physician order entry systems.
The Internet of Things, which is made up of thousands of different devices, must also be protected. These include intelligent HVAC systems, infusion pumps, smart elevators, and innovative heating, ventilation, and air conditioning (HVAC) systems.
For instance, the U.S. Cybersecurity and Infrastructure Security Agency (CISA) issued a warning on the increased use of Conti ransomware in over 400 assaults against U.S. and foreign organizations in September 2021, according to the Center for Strategic & International Studies. The demand for healthcare cybersecurity is, however, being driven by several important causes, including an increase in cyberattacks and a rise in the use of mobile platforms and applications.
An increase in the variety of cyber-attacks against the medical industry worldwide has spurred the demand for cybersecurity in the healthcare industry. Increased medical budgets and a growth in cybersecurity awareness in the industry support the healthcare cybersecurity market size. Additionally, increasing government initiatives to protect personal data promotes industry expansion. During the projection period, it is also projected that additional factors, including rising smartphone and 5G adoption rates and increasing cloud-based solution acceptance in the healthcare sector, would fuel the industry's expansion.
Additionally, sales in the healthcare cybersecurity market are anticipated to increase due to rising privacy and security worries and increased uptake of sophisticated cybersecurity solutions. For instance, American Optometric Association forecasts that between 2017 and 2020, the medical industry will experience 2 to 3 times more cyberattacks than the average for other businesses. Additionally, by 2021, ransomware cyberattacks on the medical sector are predicted to triple and quintuple.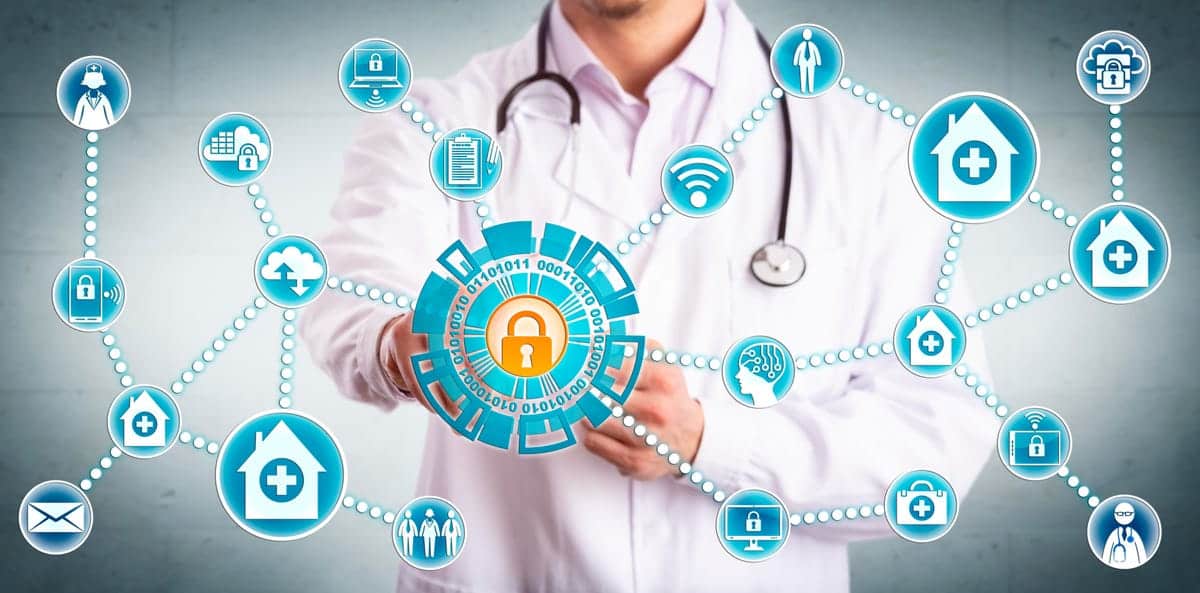 Key highlights of global healthcare :
Data breaches are happening more frequently in the market and are expensive for consumers.
The cost of data breaches has increased from US$ 3.86 million to US$ 4.24 million, the highest overall price in the previous 17 years, according to the IBM study in 2021.
Among other recent advancements in the medical field, the advent of the Internet of Medical Things (IoMT) devices has paved the path for better patient care while raising security risks.
In 2021, North America held the largest market share. Due to numerous notable players working on providing cutting-edge solutions for various regional sectors, the market for the North American area is predicted to expand significantly.