Tecno Unveils Camon 20 Series with Stellar Camera Features at Extravagant Event. In a grandiose affair that showcased elegance and sophistication, Tecno, the renowned smartphone manufacturer, has finally revealed its highly anticipated Camon 20 series. This collection comprises the Camon 20, Camon 20 Pro, and the Camon 20 Premier 5G, targeting the discerning Zillenials who possess an insatiable appetite for exceptional camera performance.
Embodying an amalgamation of intricate photography capabilities and a visually captivating aesthetic, the Camon 20 series exudes an air of exclusivity. Boasting a distinctive design with a leather finish and a reflective dual-appearance back panel, embellished with an impressively large camera module that stands ever so slightly tilted, these phones are truly a sight to behold.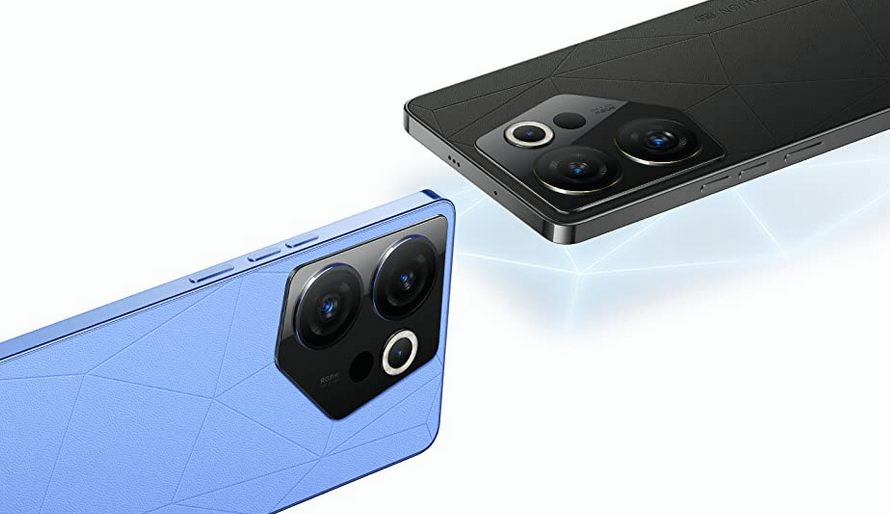 Image Source:- NotebookCheck
Tecno's Ultimage Innovation: Portrait Photography and Low-Light Shooting
The Camon 20 Premier 5G, in particular, strongly emphasizes elevating the portrait video and night photography experience. It introduces a revolutionary combination of sensor-shift OIS anti-shaking technology, a cutting-edge 50MP RGBW Pro sensor, and proprietary AI algorithms. Tecno representatives have revealed to the Local Media that this powerful integration ensures the delivery of sharper and more detailed pictures, even in challenging lighting conditions.
Apart from the Camon 20 Premier, the entire Camon 20 series offers a multitude of features that are standardized across the lineup. Inspired by postmodern architecture, the phones feature a puzzle design that imparts a distinctive appearance. Moreover, these devices are equipped with a stunning 6.67-inch FHD+ AMOLED display, boasting a 100% DCI-P3 wide color gamut.
Tecno claims that its groundbreaking RGBW Pro technology enhances low-light photography by augmenting the aperture size and light intake by an astounding 208%. Additionally, the devices incorporate Sensor-Shift OIS Anti-Shaking Technology, which compensates for shakes up to an impressive 5,000 times per second, ensuring blur-free captures.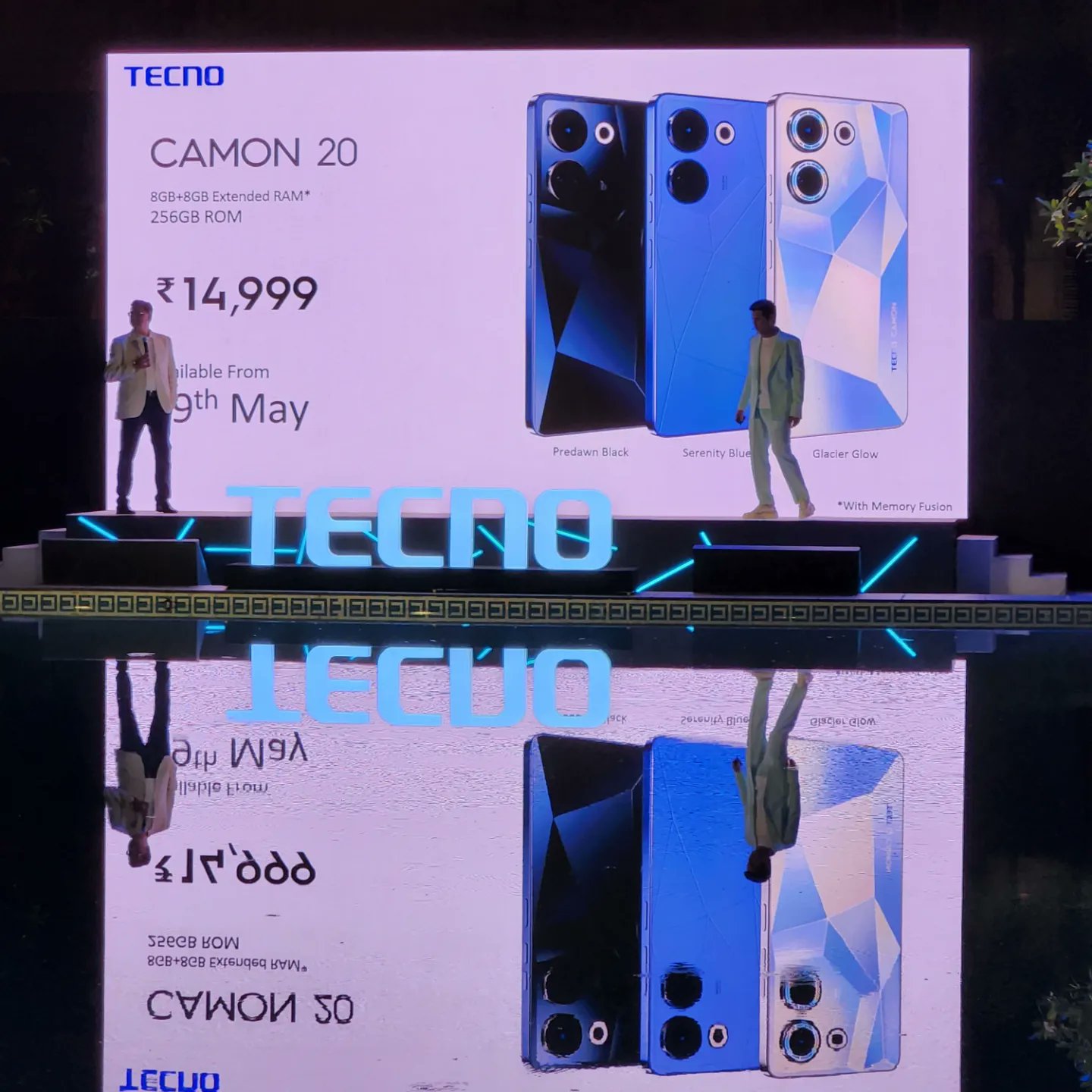 Image Source :- Twitter (TECNO Mobile India)
Under the hood, both the Camon 20 Pro and Camon 20 Premier are powered by MediaTek's formidable Dimensity 8050 processor, while the Camon 20 is equipped with the MediaTek Helio G85. The Premier model also boasts a robust 5,000mAh battery that supports fast charging up to 45W. The Tecno Camon 20 is priced starting at Rs 14,999, while the Camon 20 Pro 5G is available at Rs 19,999.
In a recent development, Tecno held the highly anticipated 2023 Future of Imaging Technology Conference in Delhi, where it unveiled its latest imaging innovation, aptly named "Ultimage." This groundbreaking technology, which will debut on the Tecno Camon 20 series, focuses on sensor enhancements and AI processing to cater to the specific requirements of portrait photography, anti-shaking functionality, and low-light shooting.
Tecno has announced that Ultimage will be incorporated into its premium Phantom and Camon product lines, with the Camon 20 series being the first to showcase this revolutionary advancement.
Tecno has placed a significant wager on the superior camera capabilities of the Camon 20 series, with the entire launch event revolving around this feature. Undoubtedly, the Camon 20 series firmly establishes itself as a camera-centric phone, as evident from the massive camera island adorning the rear panel. Furthermore, Tecno proudly announced that it will be among the first smartphone brands to provide the Android 14 upgrade, offering an array of privacy, security, performance, and user customization enhancements.