Harjot Kaur Bamhrah who has served as the Faculty of Science and Technology's Principal Secretary and is a cadre member of the IAS officer 1992 batch, came under severe backfire after mocking a student's request for free sanitary pads at a workshop in Bihar arranged with UNICEF.
The official answered that the girl will soon come to anticipate free shoes, clothing, and even contraceptives from the government. The head of the state's Women and Child Development Corporation and a senior administrator in the women and child welfare ministry, Ms. Bhamra, were irritated by the schoolgirl's inquiries.
Why do you feel the need to steal from the government, she questioned. Do it yourself, this mindset needs to change. When the teenager continued requesting remedies from the administration which would be voted in by the public, Ms. Bhamra called it idiocy and questioned the selfish intentions behind the process of voting.
As for the contentious episode, as of right now, the National Commission for Women (NCW) is aware of it and has requested a formal justification for Bamhrah's comments. After seeing several social media posts regarding the "embarrassing" incident, NCW stated that "the reply must be communicated within seven days."
NCW denounced the incident, calling it unacceptable and "very sad" for someone in a position of authority to act in such an "insensitive manner." A written explanation has been asked from officer Harjot Bamrah regarding her highly questionable and "shameful" remark.
IAS officer want to be outspoken defenders of equal liberation and empowerment
Many others criticized the IAS officer's words as "disgraceful" and said that the officer appeared "unfit" to serve as a public employee after a video of their interaction went viral on social media. Later, Ms. Bhamra alleged that coverage of the incident was "false, malicious, and wrong," and she threatened to sue a Hindi newspaper for publishing her comments.
"I am considered to be one of the most outspoken defenders of equal liberation and empowerment," she claimed and blamed "mischievous groups" for attempting to "defame" her reputation. Due to the lack of accessibility to menstrual hygiene facilities, over 23 million girls drop out of high school each year after starting their periods.
According to the most recent National Family Health Assessment (NFHS-5), the government's most thorough survey data of health and social variables, just 59% of women in Bihar, one of India's poorest states, use a sanitary method of menstruation protection. At a time like this, it is very important to take care of issues like this just as the little girl rightfully pointed out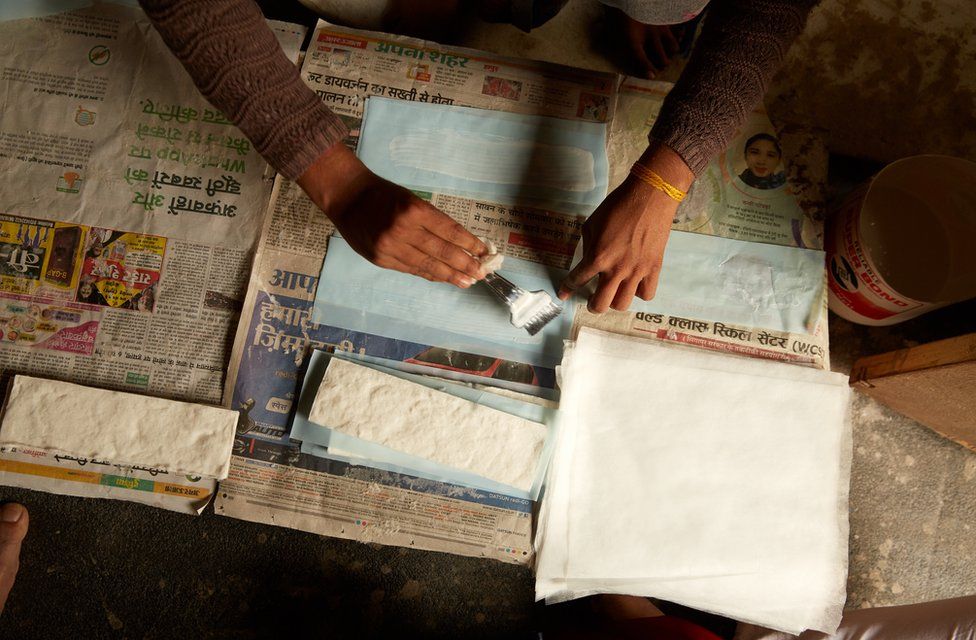 IAS officer said, Eighty-two percent of women in Bihar, where Mausam Kumari founded a sanitary pad bank, relied on cloth. In Uttar Pradesh, 81% of people used homemade substitutes such as hay, sand, rags, or old clothing. Unsurprisingly, the poll by the National family survey 2016 found that women who had more education or who came from a wealthier percentile were much more likely to employ hygienic procedures.
Increasing access to and the caliber of affordable pads is crucial to addressing menstruation health since the cost is still the biggest deterrent to pad use in India. It would have an impact if the distribution of Suvidha pads could be streamlined, but that is only half the battle won. On several fronts, there is a growing need for better information.
Although awareness has significantly increased. According to a study from the National Institute of Public Cooperation and Child Development, which was funded by ICMR, knowledge of washing and reusing clothes increased from 57.6 to 82.5 percent among adolescent girls while awareness of menstruation until its onset increased from 29.4 percent in 2007 to 72.6 percent in 2012.
No recent statistics were available. The ICMR is now conducting research to identify menstrual hygiene options for schoolgirls that are both practical and affordable, such as the usage of biodegradable sanitary products or washable menstrual cups.
Therefore at times like this the country and its elite leader whom thousands look up to for guidance and support, it becomes very important to cater to the questions and topics sensitively rather than closing the youth down or making the situation rather uncomfortable for them.
---