BharOS is a project financed by the Indian government to create a free and open-source operating system (OS) for use in government and public services.
The Section 8 (Not for Profit) Company Pravartak Technologies Foundation and IIT Madras collaborated to form JandK Operations Private Limited (JandKops), which created the BharOS. Cell phones can be upgraded to BharOS, with a commercially available operating system, and are secure.
Dharmendra Pradhan, Union Minister for Communications, Electronics and Information Technology, and Union Education Minister examined 'BharOS,' an indigenous operating system created by the Indian Institute of Technology, Madras, on Tuesday (IIT).
Dharmendra Pradhan tweeted "Congratulations to everyone engaged in the system's development. When our Prime Minister Narendra Modiji initially spoke about digital India eight years ago, some of our friends derided him, but now, after eight years, technocrats, inventors, industries and policymakers, and academic institutions in the country have accepted his vision."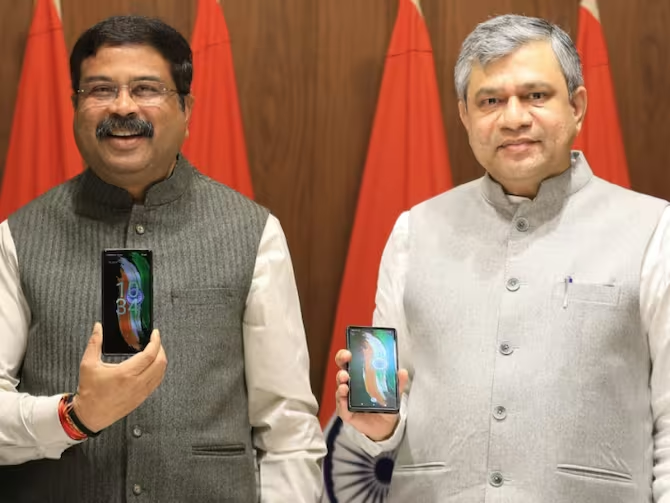 Union Telecom Minister Ashwini Vaishnaw was also in attendance and he said, "There will be problems along the way, and there are many individuals throughout the world who will present difficulties and do not want any such system to succeed."
BharOS is a revolutionary mobile operating system that prioritizes privacy and security. A mobile operating system, such as Android by Google or iOS by Apple, is software that serves as the primary user interface on a smartphone.
This is a project financed by the Indian government to create a free and open-source operating system (OS) for use in government and public services. The initiative seeks to minimize smartphone reliance on foreign operating systems and boost the usage of locally produced technology. Creating an indigenous environment and a self-sufficient future is a tremendous step forward.
BharOS Services are now supplied to organizations with high privacy and security standards, and whose users handle sensitive information that necessitates discrete interactions via limited mobile apps. These customers expect exclusive cloud services supplied through exclusive 5G networks.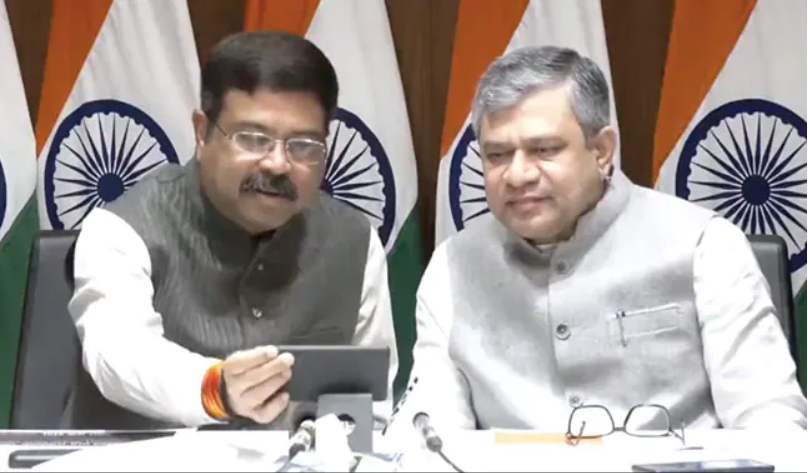 IIT Madras Pravartak Technologies Foundation, a Section 8 (Not for Profit) Company established by IIT Madras, nurtured the BharOS, which was developed by JandK Operations Private Limited (JandKops). The Foundation is supported by the Government of India's Department of Science and Technology (DST) as part of its National Mission on Interdisciplinary Cyber-Physical Systems (NMICPS). It seeks to bring India up to speed with the few countries that already have such capabilities.
Prof V Kamakoti, Director of IIT Madras, stated at a press conference on January 19 to announce this Indian mobile operating system, "BharOS Service is a Mobile Operating System built on trust, with the goal of giving users more freedom, control, and flexibility to choose and use only the apps that meet their needs. This revolutionary technology has the potential to change the way consumers think about security and privacy on mobile devices. To increase BharOS usage and acceptability in our nation, IIT Madras looks forward to working with many more businesses, governments, critical organizations, and telecom service providers."
There are no default apps in BharOS (NDA). This means that customers are not forced to use applications with which they are unfamiliar or who they do not trust. Additionally, this method allows users more control over the permissions that programs have access to on their smartphones because they may only grant trusted apps access to certain functionality or data.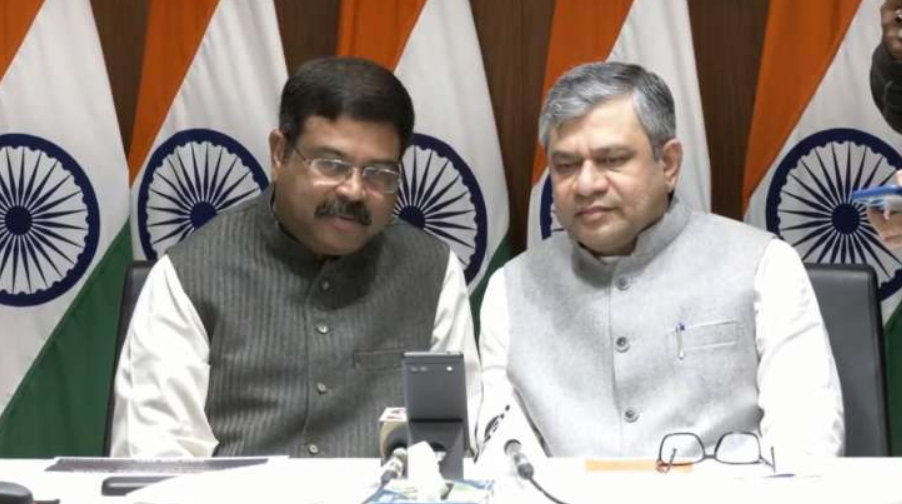 Karthik Ayyar, Director of JandK Operations Pvt Ltd, the start-up that created this mobile operating system, stated that "Furthermore, BharOS provides 'Native Over The Air' (NOTA) upgrades, which can assist to keep the devices safe. NOTA updates are downloaded and installed automatically on the device, with no need for the user to begin the procedure.
This guarantees that the device is constantly running the most recent version of the operating system, including the most recent security updates and bug fixes. BharOS enhances the trustworthiness of Indian mobile phones with NDA, PASS, and NOTA."
BharOS provides trustworthy apps from company-specific Private App Store Services to consumers (PASS). A PASS grants access to a selected selection of apps that have been extensively verified and have satisfied particular organizational security and privacy criteria. Customers can be certain that the programs they are installing are secure to use and have undergone a thorough examination for any potential security holes or privacy issues.