The recent arrest and imprisonment of Pakistan Tehreek-e-Insaf (PTI) chairman Imran Khan has sparked controversy and raised questions about the conditions of his detention and the protection of his legal rights. PTI vice chairman Shah Mahmood Qureshi has claimed that Imran Khan's life is in danger, and allegations have emerged that he is being held in a "C-Class" prison cell with inadequate access to meals and legal representation. These concerns shed light on broader issues within Pakistan's prison system and the need for transparency and accountability.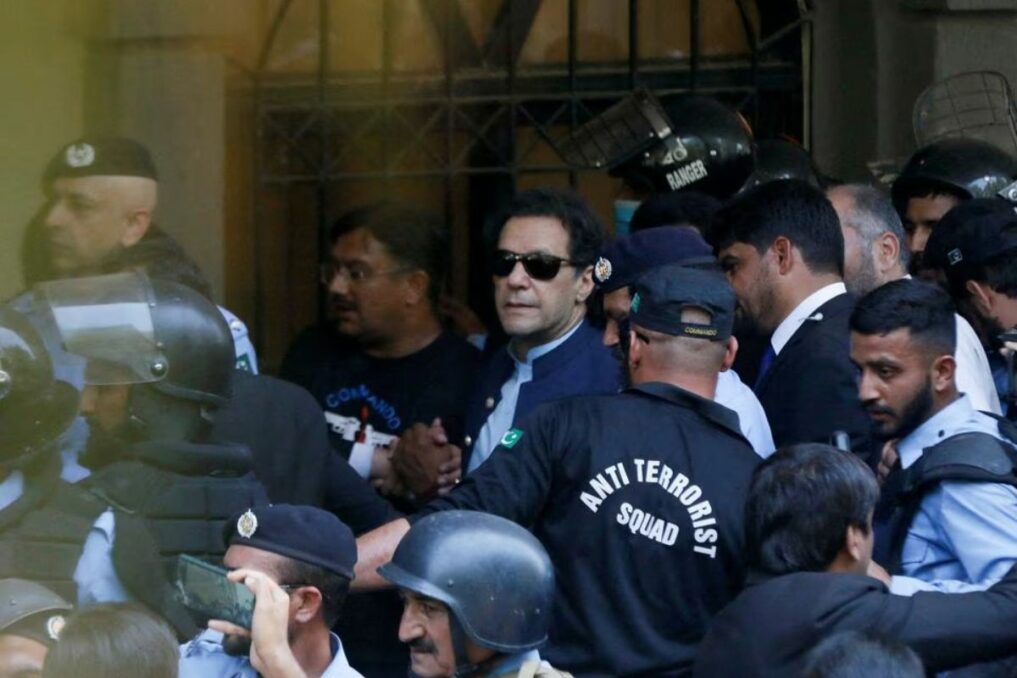 Table of Contents
Detention and Transfer
Imran Khan's arrest came swiftly after the order was issued to the Islamabad Police. Lahore police reportedly arrived at Zaman Park's residence to apprehend the former Pakistan Prime Minister, leading to his subsequent detention. While the court initially directed authorities to detain Imran Khan at Adiala Jail, he was later transferred to Attock Jail, where the conditions have raised significant concerns.
Inadequate Facilities and Access to Meals
The allegations surrounding Imran Khan's detention in a "C-Class" prison cell have drawn attention to the living conditions within Attock Jail. "C-Class" prisons have lower standards than other categories, and inmates often experience more basic living conditions and fewer privileges. These cells are often cramped and lack proper ventilation, which raises questions about the humane treatment of detainees, especially high-profile figures like Imran Khan.
Furthermore, claims that Imran Khan is not receiving proper meals while in detention highlight a critical issue. Adequate nutrition is a fundamental human right, and denying prisoners access to appropriate meals violates their rights and undermines the principles of justice and fairness.
Legal Rights and Access to Representation
The denial of access to legal representation and the inability to file an appeal without Imran Khan's signature on the power of attorney document further underscore concerns about due process and the protection of legal rights. Legal access is a cornerstone of a fair and just judicial system, and any impediments to it raise questions about the transparency and fairness of the legal proceedings.
Shah Mahmood Qureshi's call for the judiciary to take notice of these issues reflects the urgent need for impartial oversight to ensure that Imran Khan's rights are upheld and that he is treated fairly during his detention.
Broader Implications
Imran Khan's case is not isolated and highlights broader issues within Pakistan's prison system. Classifying prisons into different classes based on security levels and facilities raises questions about equality and fairness in the treatment of detainees. While "B-Class" prisons may offer better conditions for some inmates, others in "C-Class" or lower-classification prisons may suffer from inadequate facilities and limited access to basic necessities.
The Case for Reform
The controversy surrounding Imran Khan's detention presents an opportunity for Pakistan's authorities to reevaluate and reform their prison system. Ensuring that all detainees, regardless of their status or affiliation, are treated humanely and provided with proper nutrition and access to legal representation is essential for upholding the principles of justice and human rights.
Transparency and Accountability
To address the concerns raised by Imran Khan's case, authorities must conduct a thorough and transparent investigation into the allegations. Transparency and accountability in addressing these issues will not only protect the rights of the individual in question but also demonstrate the commitment of Pakistan's justice system to upholding the rule of law.
The detention of Imran Khan and the allegations surrounding his prison conditions and access to legal rights have ignited a larger conversation about Pakistan's prison system and the need for reform. Authorities must address these concerns promptly and transparently to ensure that justice is served and the rights of detainees are upheld. As the world watches, Pakistan has an opportunity to demonstrate its commitment to human rights and the principles of fairness and equality in its justice system.