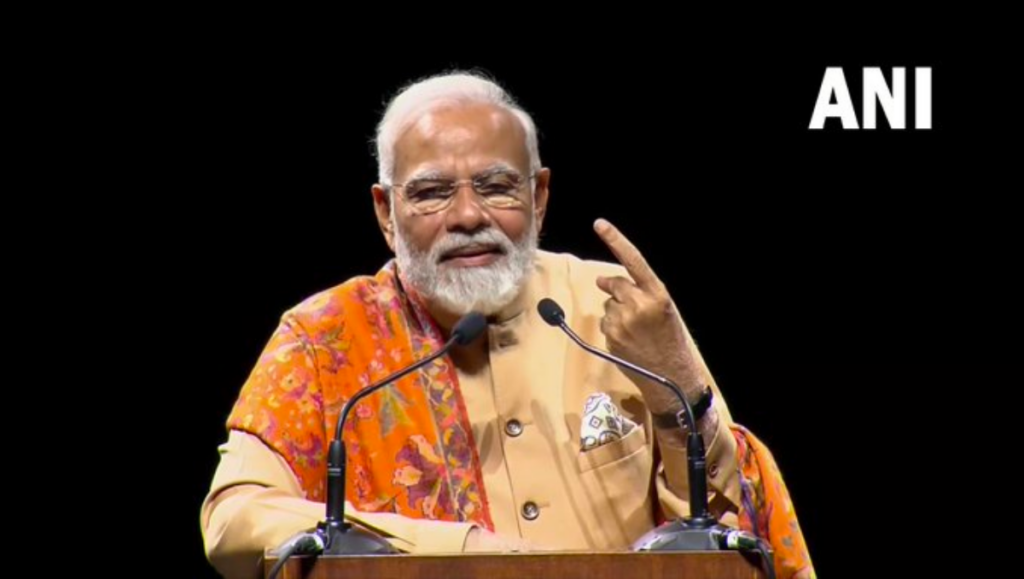 PM MODI EUROPE VISIT UPDATE
Prime Minister Narendra Modi stated at a meeting with the Indian diaspora in Berlin that in today's India, it is not the government but the people who are the driving force. Modi said that voters in India ended three decades of political turmoil with the push of a button.  
"Aspired for good change and rapid progress, Indians elected a government with a complete majority for the first time in 30 years in 2014," he remarked. Modi landed in Germany on Monday for the first part of his three-nation European tour and met with German Chancellor Olaf Scholz. 
Following the meeting, Modi stated that India and Germany have some shared ideals as democratic nations, and the conduct of the Inter-Governmental Consultations demonstrates the significance of the two countries' focus on their strategic ties. In reference to the Ukraine issue, he stated, "No country can emerge triumphant from the Ukraine conflict." We support peace and call for an end to the war." 
"I'd want to speak with you about the capabilities of India's billions of people and shout their praises. When we speak about crores of Indians, we are referring to both those who reside there and those who dwell here "'He stated. 
The Prime Minister stated that his remarks encompass all of "Maa Bharati's" children who dwell in every part of the globe. 
Modi will visit Denmark on his journey to Europe and meet Danish Prime Minister Mette Frederiksen in Copenhagen — as well as participate in the Second India-Nordic Summit on Tuesday with the prime ministers of Denmark, Iceland, Finland, Sweden, and Norway. 
Modi will make a quick detour in Paris on his way back on Wednesday for a meeting with French President Emmanuel Macron. His first international travel this year coincides with the upheaval of seven decades of global order brought about by a war in the heart of Europe. 
---
Published By – Chirag Agrawal
Edited By – Naman Raina