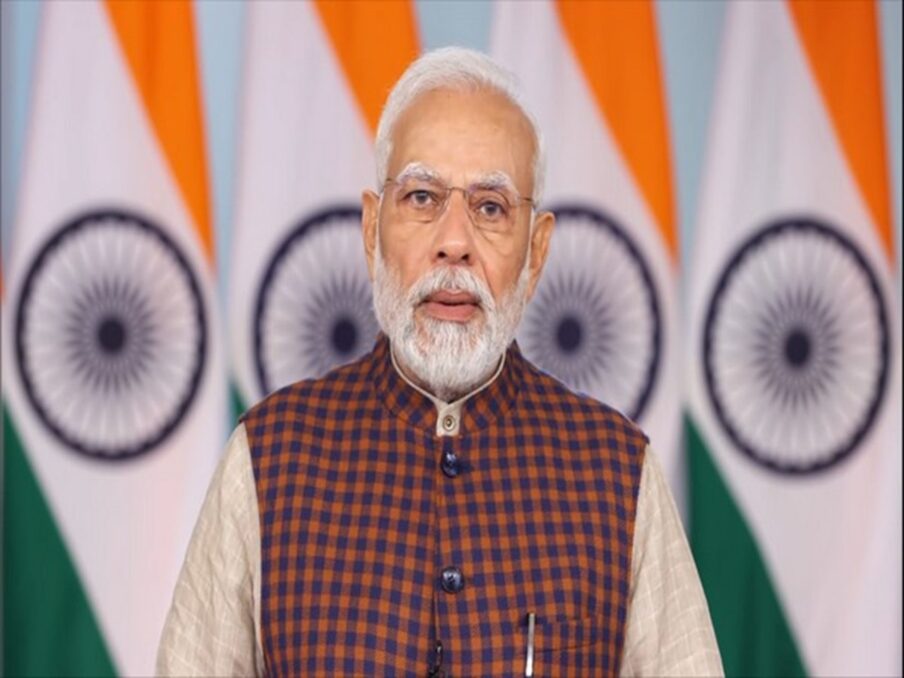 On March 6, Prime Minister Narendra Modi said India is always working to ensure that its dependence on foreign nations for healthcare is kept to a minimum. He was speaking at a post-Budget webcast on health and medical research.
Table of Contents
PM Modi On India's Healthcare
On Monday, the Indian prime minister claimed that throughout the COVID-19 pandemic, life-saving tools like drugs, vaccines, and medical equipment were weaponized. He also argued that his administration has consistently worked to reduce India's reliance on foreign nations for healthcare. According to him, the pre-and post-COVID era paradigm should be used to approach healthcare.
During the pandemic, the nation's pharmaceutical industry gained trust abroad, according to Modi, who urged the industry to continue to grow and take advantage of the confidence.
He noted that the epidemic demonstrated how even matured systems of rich countries may be damaged during such a crisis, and that the health sector should be viewed with a pre- and post-Covid dividing line.
Ayushman Bharat Health Infrastructure (PM-ABHIM) program
The government's Pradhan Mantri Jan Arogya Yojana, a cashless health insurance program, has allowed patients to save close to 80,000 crores on medical expenses. Also, patients who purchase generic medications through Jan Aushadhi kendras have saved twenty thousand crores, he added.
The PM Ayushman Bharat Health Infrastructure (PM-ABHIM) program, he continued, strives to bring health infrastructure closer to the general populace.
"Up to 260 contemporary medical colleges have opened in the past few years. The number of MBBS and PG seats doubled in 2014. According to Mr. Modi, who stated that this is where we are focusing our attention, up to 157 of these nursing medical colleges would be constructed close to medical facilities.
Teleconsultation services
Ten crore patients have accessed teleconsultations using E-Sanjeevani to date. The implementation of production-linked incentives in the last few years has led to an investment of 30,000 crore by pharmaceutical businesses for the development of manufacturing capabilities.
He stated, "In the pharma industry, working with private businesses anuniversitiesty can lead to growth from 4 lakh rupees to as much as 10 lakh crore.
PM Modi emphasised the importance of evidence-based medicine, particularly for Ayurveda, saying, "Evidence is very vital for Ayurveda research."
---
Read More Such Articles
---
Australia Aims To Diversify Relations With India
Incoming of drugs along the Indian Coastline