The International Air Transport Association (IATA) announced about the suspension of Chinese tourist visas by India.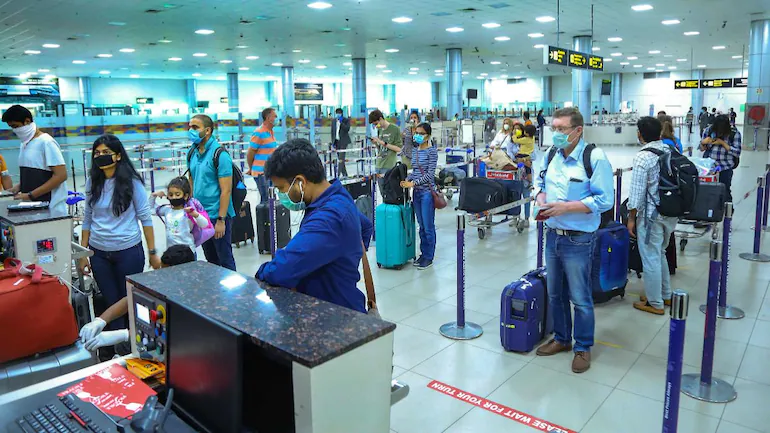 In response to Beijing's refusal to permit the return of Indians who have been stuck at home since 2020 because to the Covid-19 outbreak, India has likewise halted tourist visas for Chinese citizens.
The government's decision comes after thousands of Indians, including over 23,000 students, have been stuck in India for more than two years owing to Beijing's suspension of the visa procedure and flights from India due to the pandemic crisis.
Suspension of Chinese tourist Visas
In its most recent update in April, the international air transport association IATA stated that tourist visas given to Chinese nationals were no longer valid. However, the Indian government continues to grant Chinese people commercial, employment, diplomatic, and official visas.
India has asked Beijing to take a "conciliatory posture" on the subject, stating that the persistence of tight restrictions jeopardizes the academic careers of thousands of Indian students.
Bagchi added that on February 8, a Chinese foreign ministry official indicated that China was conducting a coordinated investigation into the situation and that measures for allowing international students to return to China were being considered.
"However, let me emphasize that the Chinese side has yet to provide a definitive statement regarding the return of Indian students. We will continue to push the Chinese government to take a more accommodative approach in the interests of our students and to assist their early return to China to finish their studies "Bagchi remarked.
The IATA provides frequent travel updates to all airlines to ensure that they are aware of which nationalities are permitted to fly to certain destinations. The most recent update on India concerned the nations whose people are not eligible for e-tourist visas.
Discriminatory policy of China
According to officials familiar with the development, students from Thailand, Pakistan, and Sri Lanka have been permitted to return to China, but China has remained silent on allowing stranded Indian students and hundreds of businessmen and workers, as well as their families, to resume their studies and work.
External Affairs Minister S. Jaishankar raised the issue with his Chinese counterpart Wang Yi during the latter's visit to India in March. While Beijing promised the Indian Embassy in February that it would work to expedite the return of Indian students and that they would face no discrimination in any way upon their resumption of studies.
To explain China's decision to allow students from certain countries to return but not from India, Wang stated on March 22 that the country was coordinating arrangements for a small number of foreign students with genuine pandemic needs to return to China in light of the changing international pandemic situation.
Following the return of all planned foreign flights on March 27, India resumed the electronic tourist visa provision for 156 countries last month after a two-year absence.
According to the April 19 IATA India update, the country is only open to nationals of the following countries: Bhutan, Maldives, and Nepal; those with an Indian residence permit; those with an Indian visa or e-visa; those with an Indian overseas citizen of India (OCI) card or booklet; those with a PIO card; and diplomatic passport holders.
---
Published by – Mohit Maurya
Edited by – Chhavi Chaudhary