Following a mediation effort led by former wrestler and Olympian Babita Phogat, numerous coaches conducted discussions at the Ministry of Sports on Thursday. Wrestlers are protesting in Delhi over allegations of sexual harassment against federation leaders.
"I'm a wrestler first. The BJP government is with the wrestlers. I will make sure that action is taken today itself. I'm a wrestler, and I'm in the government as well, so it is my responsibility to mediate. I have heard instances of abuse in my career as well. There is no smoke without fire. These voices are important," said Babita Phogat, a BJP member and part of the Haryana government, on her second day of protests in Jantar Mantar, Delhi.
After triple Commonwealth Games gold medalist Vinesh Phogat, one of India's most accomplished female wrestlers and Babita Phogat's cousin, made the accusations public on Wednesday, the nation's sports ministry instructed the Wrestling Federation of India (WFI) to respond to them within 72 hours.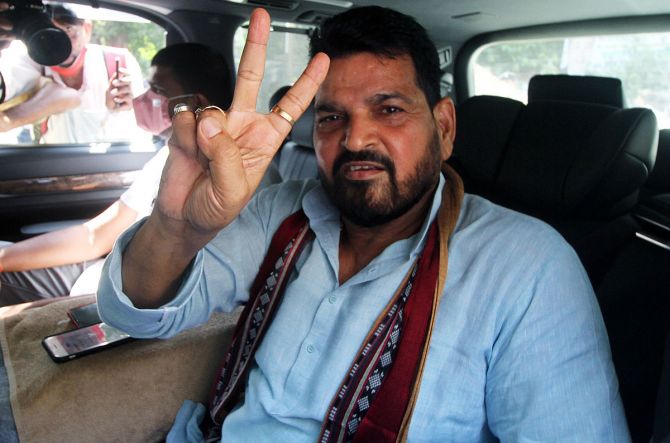 BJP MP Denied all Accusations
BJP MP and WFI President Brij Bhushan Charan Singh has denied the accusations. "If any of the sexual harassment claims are accurate, I will end my life because they are all untrue. I attempted to contact the wrestlers, including Bajrang Punia, but was unable "News agency ANI cited the 66-year-old as saying.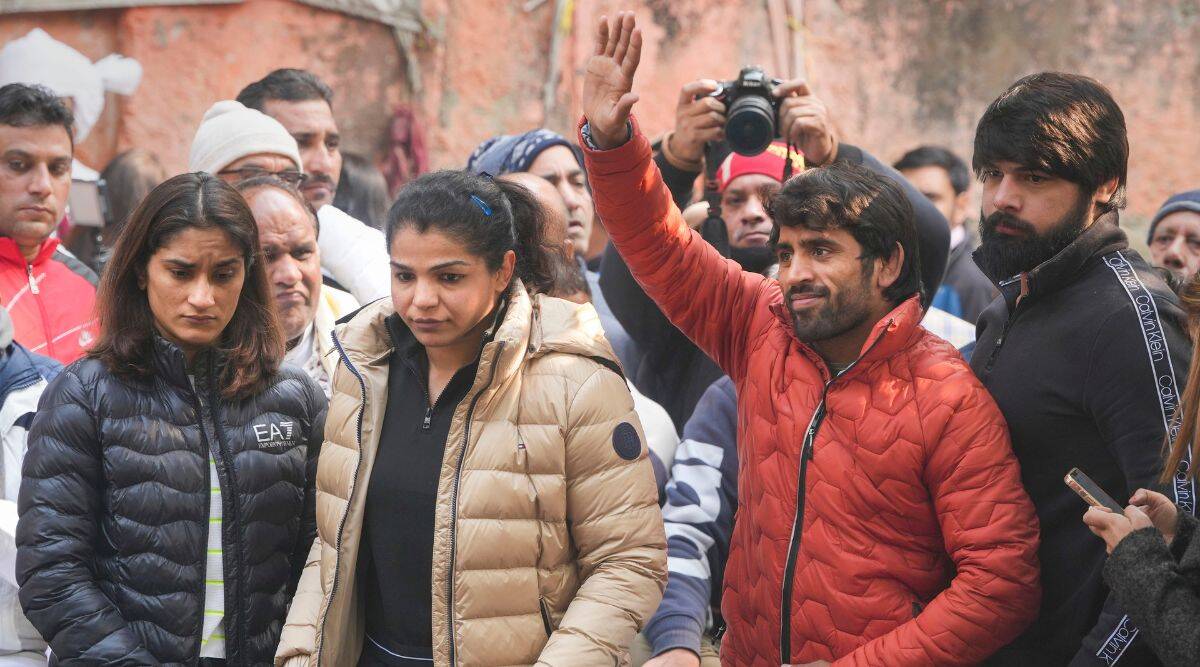 Other Wrestlers join in support
Mr. Punia, a bronze medalist from the Tokyo Olympics, joined the protest as well and charged Mr. Singh with having an arrogant style of leadership over the federation. "The federation's role is to support the athletes and attend to their athletic needs. There must be a solution if there is a problem, "Tweeted him.
At a public protest in Delhi's Jantar Mantar, Vinesh Phogat, 28, levelled the accusations against Mr. Singh and his trainers with the support of several other accomplished wrestlers. "Coaches and the WFI president have sexually assaulted female wrestlers during national camps. I've heard from at least 10 to 20 girls in the national camp who I know about, "she said while tearing up.
Ms. Phogat added that while she herself had never experienced such mistreatment, many wrestlers were discouraged from speaking up due to their low backgrounds. "Because of their family history, they are afraid. They are so strong that they cannot be defeated. Our sole source of income is wrestling, yet they forbid us from engaging in it. The only alternative is death. So why not live well before passing away? "She said. Sakshi Malik, a fellow wrestler and Olympic bronze medalist who took part in the protest, supported the accusations. The federation "has done nothing but let us down," she tweeted. "Athletes work very hard to achieve medals for the country."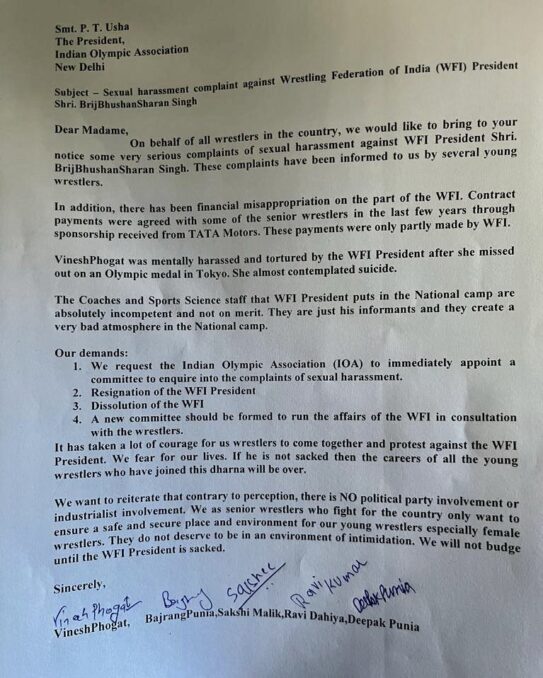 Delhi Commission for Women's take on the situation
The sports ministry has been given notice, and the Delhi Commission for Women, a local organisation that deals with women's concerns, has asked the city police to open an investigation. At the Jantar Mantar, the protesting wrestlers were also visited by the organisation's leader, Swati Maliwal. The allegations come months after the national cycling team's coach was fired due to complaints of sexual harassment.
After a Bollywood actress accused a senior actor of sexual harassment, the #MeToo movement in India gained pace in 2018. Immediately after, women from various backgrounds came out with numerous accusations, including those against a former government minister, but activists claim that no fundamental change has occurred.