Anupama Upadhyaya, a 17-year-old shuttler, became only the second Indian to claim the top ranking in the girls' singles category on September 7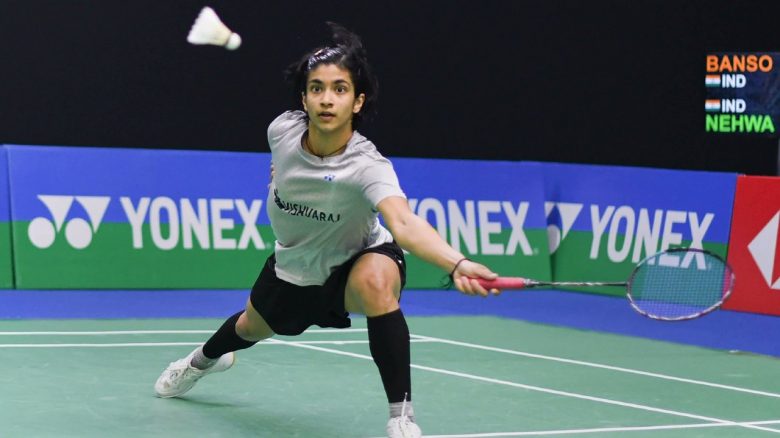 KEY HIGHLIGHTS
Anupama Upadhyaya became the new Junior World No. 1 in BWF rankings
Anupama has recently cracked the senior women's Top 100 ranking
Anupama is only the sixth Indian shuttler to top the junior ranking
On September 7, Anupama Upadhyaya, a 17-year-old shuttler, overtook Tasnim Mir to become the second Indian to hold the top-ranked position in the girls' singles category. After winning titles at the Polish Open and the Uganda Junior International, she claimed the world number one ranking this year. Anupama, a student of the Prakash Padukone Badminton Academy, has had a stellar season this year, reaching the semifinals of the Syed Modi International Super 300 in January and then the quarterfinals of the Orleans Open Super 100.
She is one of the four girls that appear in the Top 10 of the junior rankings and has climbed two places to take the lead with 18.060 points from 18 tournaments.
Anupama, who is presently ranked No. 63 in the world, recently joined the senior women's Top 100 ranking.
Anupama claims top junior badminton ranking
On September 7, After Aditya Joshi (2014), Siril Verma (2016), Lakshya Sen (2017), Tasnim Mir (2022), and Sankar Muthusamy Subramanian (2022), Anupama Upadhyaya became only the sixth Indian to hold the title of world's top-ranked player in the junior category.
In addition to Anupama, Tasnim Mir (number 2) and two 14-year olds Anwesha Gowda (number6) and Unnati Hooda (number 9) are also ranked in the top 10 of the girl's singles ranking. The future of badminton in India appears to be highly promising because four Indian players are placed in the top 10 of the BWF Junior World Rankings.
Anupama Upadhyaya to take part in Junior World Championships
Anupama Upadhyaya's rise to the top of the BWF Junior World Rankings is likely just the beginning of her triumph; she now plans to give it her all during the upcoming Junior World Championships. The tournament is scheduled to take place in Santander, Spain, from October 17 to October 31. The 17-year-old has now claimed the top junior ranking, the expectations from her will also escalate at the all-important upcoming World Championships.