By 2030, the nation plans to achieve its ambitious goal of producing half of its electricity from renewable sources.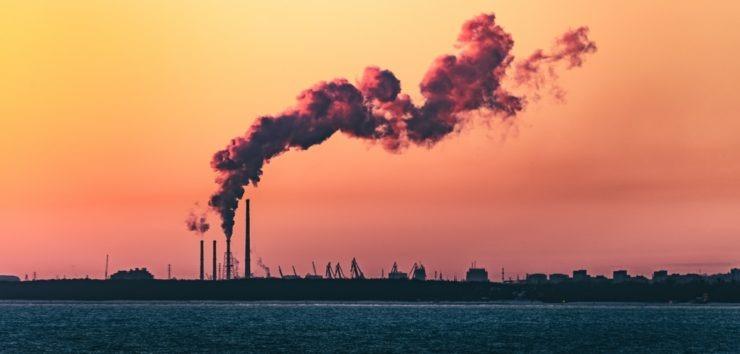 The Indian parliament is now debating an energy conservation bill that will establish a carbon trading system and increase the nation's use of renewable energy sources. By 2030, the nation already aimed to produce half of its energy from renewable sources.
By approving a conservation bill through the lower house of parliament, which makes it easier to place a price on carbon emissions and promotes the utilisation of non-fossil fuel sources to produce power across the nation, the Indian government decided to make another step toward its climate goals.
The law specifies a minimal standard for the use of renewable energy in commercial and residential structures. It also establishes a new energy efficiency benchmark for houses, which account for 24% of India's electricity use, and provides carbon-saving certificates to users of clean energy that may be exchanged or sold.
The Bill establishes minimum standards for renewable use for commercial and residential structures and imposes fines if these standards are not fulfilled. The Bill was approved by the significant lower chamber of India's parliament in August, and the upper house is anticipated to do the same by the end of the year.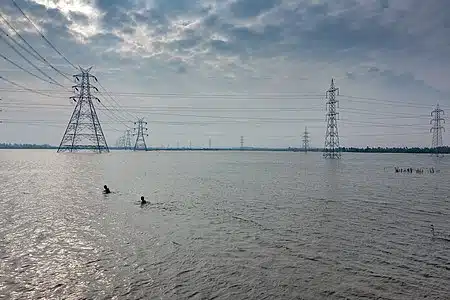 The Energy Conservation (Amendment) Bill, 2022, requires that all States and Municipalities in India adopt and put into effect the Energy Conservation Building Code-Residential, or Eco-Niwas Sahmita (ENS). By 2030, it is predicted that the extra EC Act regulations will prevent 135 to 178 MtC02 in additional emissions from the building sector.
India pledged to cut emissions from national economic growth-related activities by 45% from 2005 levels by 2030. The nation also intends to push a federal government programme that encourages citizens to adopt eco-friendly lifestyle modifications and to meet half of its energy needs from non-fossil fuel-based energy sources by the year 2030.
As part of the legally binding Paris Agreement, countries must make public climate commitments to limit global warming to 1.5°C by 2015. These commitments are typically made in the form of Nationally Determined Contributions (NDC), which are long-term objectives such, for example, establishing precise deadlines for achieving "Net Zero" (when carbon emissions produced are balanced, or compensated, by emissions that are sequestered by activities such as increasing forest cover).
These objectives specify how nations intend to cut back on carbon emissions and prepare to climate change. Governmental initiatives that support the transition to cleaner alternatives, such as switching from fossil fuels to cleaner energy sources, like solar or wind power, are how NDCs are put into practise on the ground.
This aim is incredibly ambitious, as evidenced by data on India's electrical mix during the last ten years. India increased its use of renewable energy (including nuclear and waste burning) from 16% to 22% between 2010 and 2020. Therefore, the country's energy transformation needs to accelerate significantly if it is to reach 50% renewable energy in another ten years.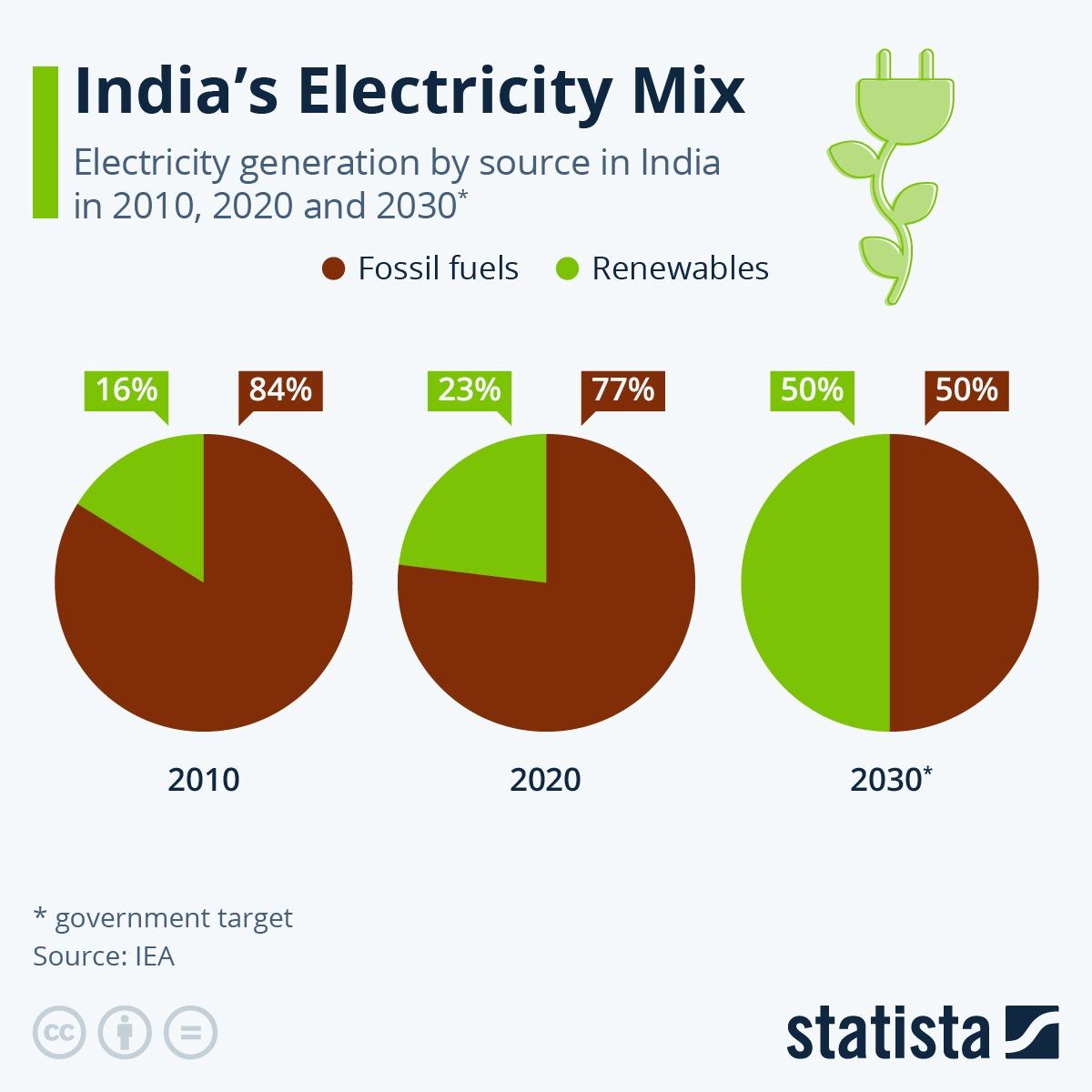 India generated 77% of its electricity from fossil fuels in 2020, of which 72.5% came from coal, 4.2% from natural gas, and 0.3% from oil.
Renewables plus nuclear power barely accounted for 4% of India's total energy mix in 2020 when taking into account the country's total energy demand, which includes the need for electricity as well. Like in the production of electricity, about three-quarters of it was made up of fossil fuels.
The remaining 20% of India's energy requirements are met by biofuels, with the bulk (13%) coming from conventional biofuels such as burning wood and agricultural byproducts. India is looking ahead to a similarly challenging shift in sectors including home energy, industry, and transportation in order to reach its objective of becoming carbon-neutral by 2070.
Read More: Upcoming Electricity: Self Charging device by Air Moisture