Celebrating 75 years of Independence as 'Azadi ka Amrit Mahotsav', India is taking the initiative to update its nuclear power plan to fulfill its commitment to a Clean Energy transition for a better tomorrow. India is working on a plan for the development of Small Modular Reactors (SMR) with a capacity of 300 MW to fulfill its commitment to the development of Renewable Energy Sources. The Policy may involve the participation of the public sector and the new nuclear power plant could be set up under a public-private partnership mode.
Development of Nuclear Power in India
Scientist V. K. Sarasvat suggested that India should adopt the policy of setting up new nuclear power plants to fulfill its energy requirements by setting up Small modular reactors that will replace thermal power plants.
At present, India is one of the emerging economies of the world and the country is also one of the top countries in energy consumption. India is also the top producer of energy in the world. India's total primary energy supply is huge. Fossil fuels like coal are the largest primary energy source in India.
India at present operates 22 reactors and generates 6780 MW of energy. India is targeting to lift its energy production to at least 22480 MW by the year 2031.
It takes five years to build a Small modular reactor(SMR) which will have a capacity of 300 MW about one-third of the standard reactor.
A blueprint will be prepared to access and regulate the mechanism and to evaluate the impact on communities.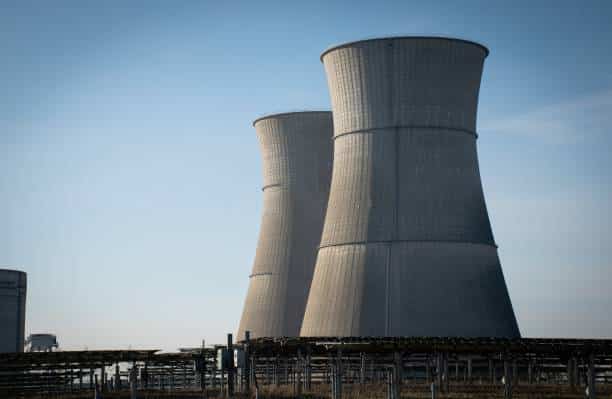 Nuclear Power, Low Carbon and Climate Change
Climate change is the most burning issue at this time and not only this issue but our Planet is also heading toward global temperature rise. As many countries are progressing economically at the same time our Planet is being exploited to fulfill the requirements by extracting various fossils fuel that are non-renewable and therefore its burning led to high carbon emissions which of course is responsible for the rise in temperature.
Since we have both renewable and non-renewable energy sources, we should tend to develop more climate resilience energy sources that will help us to achieve our target of low carbon emission so that our commitment to COP26 can be fulfilled.
India has launched its most ambitious vision for a safe and green world. India provided the world with a mantra called 'Lifestyle for Environment' (LiFE) which was delivered in our National statement at COP26 in the presence of the UN Secretary-General Antonio Guterres and Prime Minister Modi on 20 Oct 2022.
Nuclear Power and Government Initiative
India is continuously implementing policies and taking new steps to develop the country's nuclear efficiency and therefore setting-up Small Modular Reactors (SMR), with up to 300 MW capacity to fulfill its commitment to the Clean Energy transition.
In the Leadership of Prime Minister Modi, India is taking bold steps toward the clean energy transition and to fulfill its climate commitment.
To achieve the net-zero target by 2070, nuclear power can play a big role in the process of de-carbonization.
The Indian government has taken a number of measures to promote the establishment of renewable energy in the country. Today India is in the top five countries with installed renewable energy capacity across the world, after China, Europe, and the United States. Prime Minister's Aatmanirbhar Bharat goal plays an important role in the implementation of these measures. where India contributes significant value to the global value chain.
If we look at the data, India comprising 17% of the world's population has seen its primary energy growing at a pace of 4% during the last decade, almost double the global growth rate of 1.3%. However, by historical standards, our share in global emissions is less than 5%, which reflects our government initiatives toward clean energy.