India and its neighbor, Singapore, launched a cross-border integrated online payment interface on Tuesday (21-02-2023). The integration is between the existing real-time Indian and Singaporean online payment systems UPI (Unified Payments Interface) and PayNow.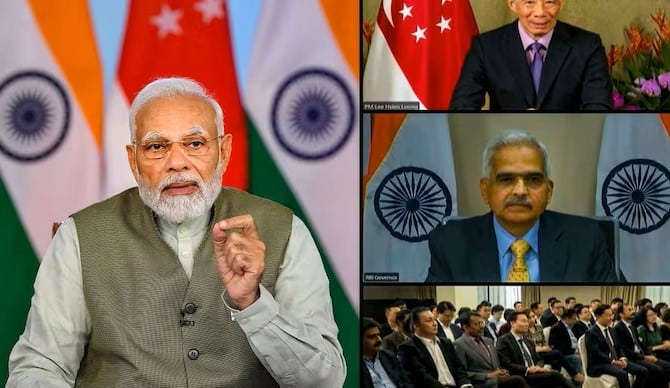 The Prime Ministers of both countries, Narendra Modi and Lee Hsien Loong witnessed the launch of the online cross-border payment linkage through video conferencing.
Table of Contents
UPI ties up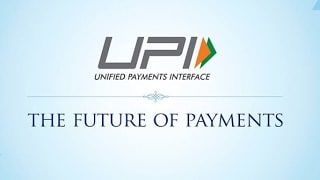 UPI-PayNow linkage was initiated through transactions by the RBI (Reserve Bank of India) and MAS (Monetary Authority of Singapore) at 11:00 am on Tuesday. The administrators of both institutions, governor Shaktikanta Das and Managing Director Ravi Menon, respectively, headed the transactions.
The initiation of this linkage happened in September 2021. While bringing in the service, three things were prioritized in favor of online fund transfers: ease, cost-effectiveness, and transparency. This service resonates with the G20's prime concern of financial inclusion: making cross-border transactions more transparent and cheaper.
PM Modi affirmed that the UPI transactions have exhibited the immense potential of the natively devised payment application to be "very secure." He added that, according to the experts, digital payments will soon surpass cash transactions and that India made 74 billion transactions in 2022.
Singapore
Leehsienloong prime minister od Singapore expressed in Twitter
Delighted to launch the linkage between PayNow & India's Unified Payments Interface (UPI) with PM @narendramodi
today! Congratulations to @MAS_sg,@RBI
& all the stakeholders in Singapore & India who have helped make the linkage a reality.
The users will be enabled in both countries using their respective online systems to make quick online payment cross-borders convenient, safe, instant, and cost-effective irrespective of the software they employ.
Using merely the UPI-ID mobile number or virtual payment address(VPA), money from bank accounts or e-wallets may be sent to or from India.
An Indian user can initially send up to Rs 60,000 per day (equivalent to around SGD 1,000). For the user's convenience, the system will dynamically compute and show the amount at the moment of the transaction in both currencies.
The linkage encourages the low-cost and instant transfer of money, which ensures the financial ease and well-being of the Indian diaspora in Singapore and vice versa.
Customers of the participating banks listed below can transact money across borders to Singapore by enabling the use of the bank's mobile banking app or online banking.
Indian Banks:
Facilitating both inward and outward remittances:
State Bank of India
Indian Overseas Bank
Indian Bank
ICICI Bank
Facilitating only inward remittances:
Singaporean Banks:
DBS-Singapore
Liquid Group (a non-bank financial institution)
Reportedly, many other banks will also be included in the linkage.
Even though Singapore is not a G20 member yet, India has invited the country to participate in the summit. The PM affirmed that the digital payment linkage between the two nations is "a new milestone in India-Singapore relations".