India's annual Wholesale Price-based Inflation (WPI) declined to 5.85% year on year in Nov 2022, indicating the lowest WPI in the past 21 months. The WPI fell to 8.39% in Oct 2022 after staying above 10% for 19 months. As opposed to this year, the WPI was 14.87% in Nov 2021.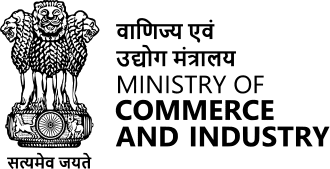 According to a report from the Ministry of Commerce and Industry, the drop in the rate of inflation in November 2022 was principally caused by lowered prices for food items, basic metals, textiles, chemicals & chemical products, and paper & paper products compared to the same month the previous year.
Policymakers may begin to concentrate more on growth as the price pressure has started to ease.
The last time WPI inflation was lower than the amount seen in November 2022 was in February 2021, when it printed at 4.83%
WPI across Sectors
According to the report, the food articles market shrank to 1.07 percent in November. It was 8.33 percent in the previous month. The decrease in the cost of vegetables, onions, and fruits is said to be responsible for the month-over-month relaxation.
WPI rate for Manufactured Goods decreased from 4.42% to 3.59% (M-o-M).
When compared to October, the fuel and power sector's growth slowed to 17.35% from 23.17%. LPG prices decreased (-)13.40% from 4.82% a month earlier, HSD (High-Speed Diesel) prices fell to 42.10% from 43.05%, and petrol prices decreased to 14.11% from 25.02%.
ICRA economist Aditi Nayar stated that the wholesale price inflation was far lower than anticipated.


CPI for Nov 2022
When determining its monetary policy, the Reserve Bank considers retail inflation. For the very first time in 11 months, according to data released earlier this week, retail inflation fell below the Reserve Bank of India's upper tolerance limit of 6% in November due to a softer food price index.
Food price inflation, which makes up over 40% of the CPI basket, decreased from 7.01% in October to 4.67% in November. That was said to be mostly caused by a drop in fruit and vegetable costs. However, the cost of grains, pulses, and eggs was seen steadily rising.
Since January, retail inflation has exceeded the Reserve Bank of India's (RBI) 2%–6% tolerance band, primarily as a result of supply shocks brought on by the Ukraine war, which began in February. In April, it reached an 8 year high of 7.8%.
The RBI increased interest rates by 225 bps, along with a 35 bps increase last week, to control inflation. Although retail inflation measured by the consumer price index (CPI) fell to 5.88% in November, economists still anticipate that the RBI will increase interest rates by another 25 bps in the monetary policy review of February 2023
The central bank also stated that it will keep an 'Arjuna's eye' (diligent watch) on the changing dynamics of inflation and estimated that inflation will stay over 4% for the upcoming 12 months.