Israel Begins Test Flights of Autonomous Air Taxis and Cargo Drones to Reduce Traffic Congestion.
Israel has initiated test flights of autonomous drones designed to carry passengers and heavy cargo, as part of a national initiative to prepare the country's airspace for air taxi transportation and drone delivery services. The project, known as the Israel National Drone Initiative (INDI), aims to establish a comprehensive drone network and facilitate efficient drone deliveries across Israel, with collaboration between regulatory bodies and private companies. The Transportation Ministry, the Israel Innovation Authority, Ayalon Highways Ltd., and the Civil Aviation Authority of Israel (CAAI) are jointly leading the initiative.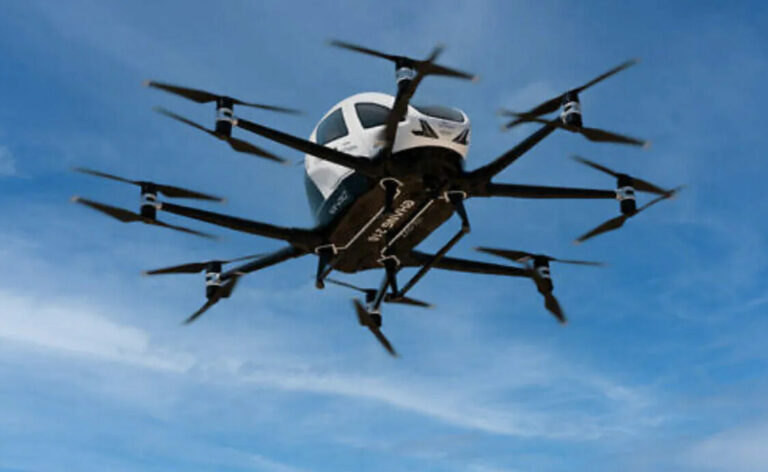 The INDI project, funded with $60 million in investment, has entered its second phase, involving the participation of 11 drone operating and delivery companies. The recent test flights marked a significant milestone as they included the use of autonomous flying vehicles, specifically electric vertical takeoff and landing (eVTOL) aircraft capable of long-distance flights and carrying heavy cargo loads. Prominent results were achieved by companies such as Cando Drones, Israeli Air, and Downwind.
Transportation Minister Miri Regev emphasized to local media the pioneering nature of the initiative, stating, "This is the first initiative of its kind in the world for an extensive and multidisciplinary examination of new technologies, including the transportation of cargo and later, people." The collaborative project encompasses various aspects, including regulatory frameworks and legislative changes, to facilitate the commercial operation of drones as a solution for congestion alleviation.
Air routes being devised
During the experimental phase, multiple drones conducted over 19,000 sorties in the past three years, demonstrating the potential for future drone operations. In the next two years, the participating drone operating companies will intensify testing with weekly flights planned across the country. To ensure the safe operation of numerous drones simultaneously, Israeli authorities are developing a system of aerial routes in the sky. The system will enable different types of drones to fly concurrently for a wide range of purposes. Collaboration with the Israeli Air Force, Israel Airports Authority Ltd., and local municipalities further strengthens the comprehensive approach of the INDI project.
The test flights showcased the capabilities of various Israeli companies. AIR, a startup based in Pardes Hanna, flew its AIR ONE all-electric two-seater eVTOL, designed for short-distance commuting. Dronery, a subsidiary of Cando Drones, demonstrated China's Ehang two-seater air taxi drone, which is being adapted for passenger transport by Israeli operators. Other participating companies include Airwayz Drones, High Lander, and Robotican, each contributing unique expertise to the project.
The significance of these demonstrations lies in creating a regulatory sandbox that allows stakeholders to gain practical experience before establishing a comprehensive regulatory infrastructure. Dror Bin, CEO of the Israel Innovation Authority, highlighted the advantage this provides to Israeli startup companies, positioning them as leaders in the global market.
Israel's dense and active airspace, featuring a significant military air presence alongside civilian air traffic, necessitates careful planning for the safe integration of drones. The INDI initiative addresses this challenge by fostering a collaborative environment for the development and implementation of drone technology. By leveraging drones to bypass traffic congestion and enhance transportation options, Israel aims to establish an advanced ecosystem that facilitates efficient commercial and public services.