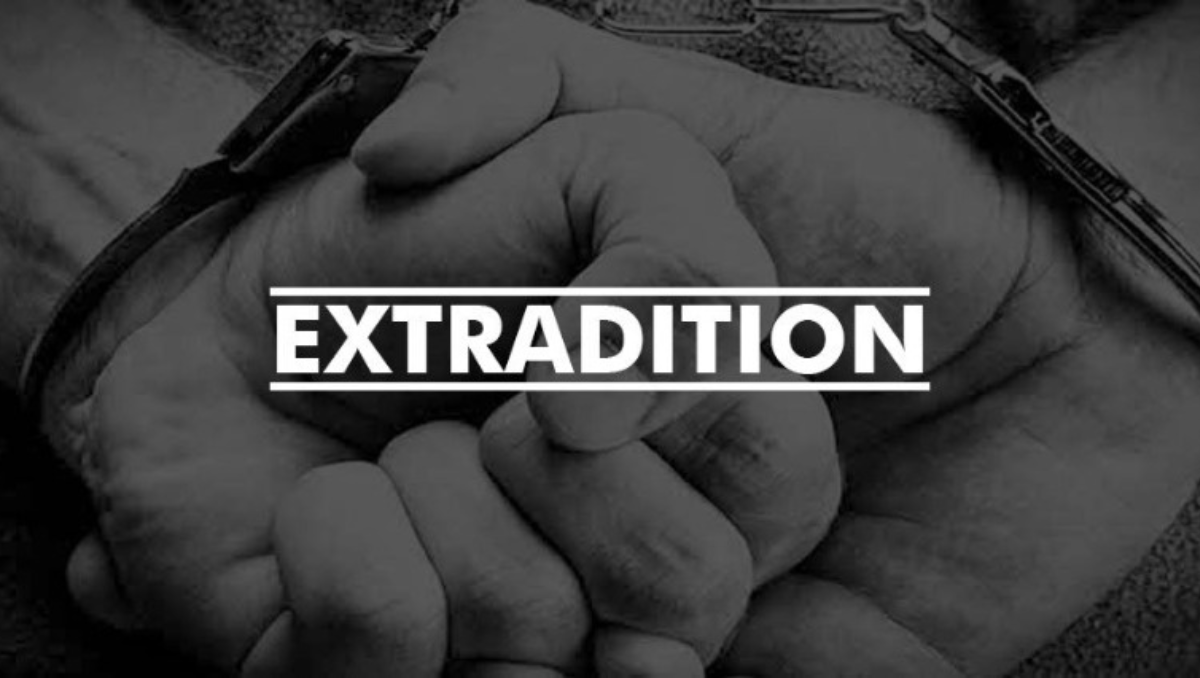 Extradition is a process where a person is surrendered from one state to another based on bilateral arrangements between two states. This process is also referred as Rendition, which is the surrendering of a convicted person from one state jurisdiction to another.
According to International Law, "There is a lack of a binding obligation on a state to surrender the accused demanded by another foreign state. Thus, the law upholds the principle of sovereignty which is about the right and full authority of the state over itself."
The main purpose of extradition
The purpose is to make sure that criminals are surrendered from one country to another. Thus, it leads to cooperation between states in the control, prevention, and suppression of international and domestic criminality.
At present in this era of globalization, certain groups and individuals are conducting trade by various means in an unprecedented manner. The majority of the crimes are now transnational in nature. Thus, the obligation of the states to extradite has gained enough significance and value over the years.
According to the Indian Law, "Extradition of a fugitive from India to another nation under the rules is laid down in the Extradition Act, 1962. This law creates the legislative basis for extradition in India. The Extradition act has two schedules and five chapters. To make the extradition process easier, the Indian government has signed bilateral extradition treaties with 42 countries."
United Kingdom's law big hurdle for India to extradite fugitive
The United Kingdom and India signed an extradition treaty on 22 September 1992, which was ratified on 15 November 1993. Under Article 1, the Extradition Treaty between India and the UK is to extradite any person accused of an extradition offence. Therefore, each contracting state shall afford each other mutual assistance in criminal matters.
Nirav Modi's appeal to seek political asylum in the UK brought fore difficulties over the extradition of Indian nationals from Britain. The UK has refused to extradite nine of the 28 Indian nationalists on the list. Therefore, the issue emerged as the biggest irritant in bilateral ties in recent years. Since 2002, India requested the UK to extradite but out of 28 fugitives, only Samirbhai Vinubhai Patel has been extradited.
More than 15 cases including Vijay Mallya and Tiger Hanif against whom India's request to extradite is pending with the UK. Britain's legal system is the biggest obstacle in the process of extradition.
Extradition challenges faced by India
India's regulatory framework is strong. But with regards to extradition for syndicated crimes, loopholes were discovered for other crimes. In the 2017-2018 fiscal year, there were approximately 6,000 fraud cases. It did not account for fugitive economic offenders until 2018, through the enactment of the Fugitive Economic Offenders Act 2018.
India faces various legal and non-legal extradition challenges. Thus, it created obstacles in delaying the return of fugitive criminals from foreign states. India's has extradition treaties with Belgium (1901) and Chile (1897). It contains an exhaustive list of offences to which offenders will be extradited.
Principles of extradition
The "dual criminality" principle is now being used. It is necessary for the offence to be accepted and criminalized by both countries. It is a convenient process. And, can include even more and newer offences such as cybercrime, posing several challenges for India.
Another principle is "double jeopardy" which debars punishment for the same crime twice. It poses the biggest challenge for India in recent times. David Headley, mastermind behind the 26/11 Mumbai attacks, has already been imprisoned in the U.S. for killing 6 Americans. As a result, he was unable to be extradited to India, where he would have faced charges of murdering nearly 140 Indians.
Furthermore, traditionally economic and fiscal offences in treaties were not considered criminal offences. Thus, fugitives like Nirav Modi and his uncle Mehul Choksi are away and free from the clutches of our legal system.
Conclusion
Apart from loopholes in treaties, there are several other factors which slow down the process of extradition for any country. There are unreasonable procedural delays due to extensive compulsory documentary and evidentiary requirements also the burden of bilateral relations.