Vice-President M Venkiah Naidu completes his tenure on August 10. Parliamentarians recalled him for his good deeds or witty "one-liners".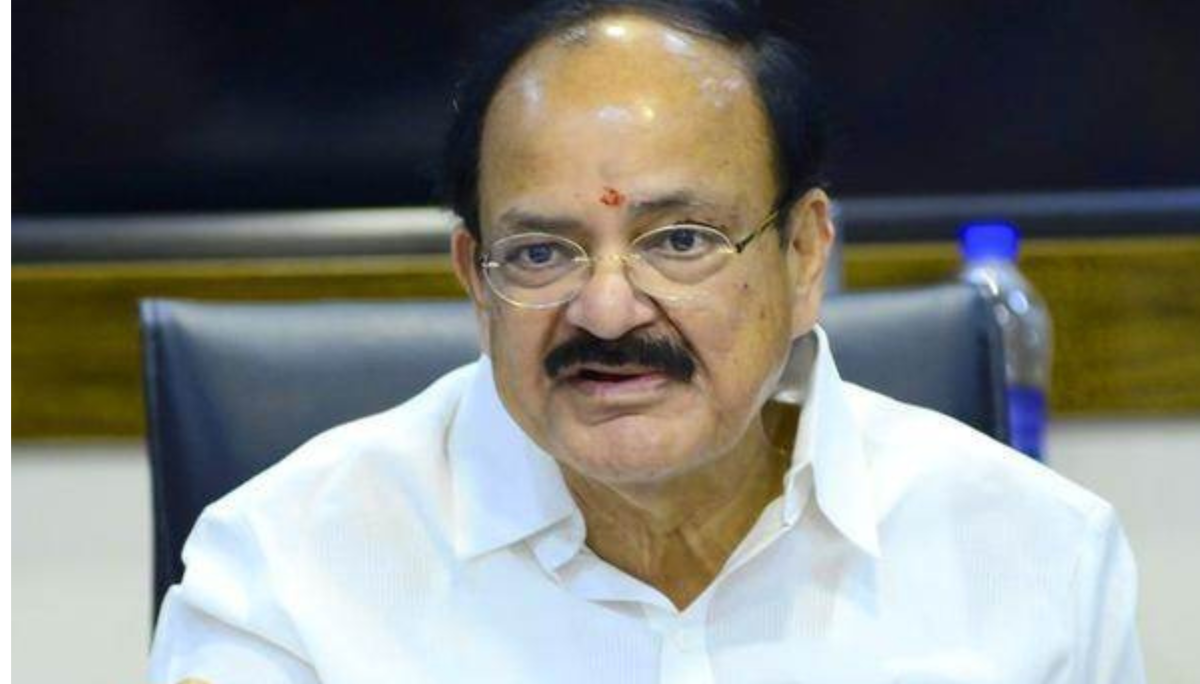 Vice-President, Rajya Sabha Chairman M Venkiah Naidu, completed his tenure successfully on 8th August and now it's time to bid him farewell.
In his farewell speech on Monday, he asserted that he does not wish to occupy some higher positions further like that of the President. Adding on he also said, Parliament should remain a place to discuss, and debate and not a place to play havoc with.
He said that he yearn that Parliament functions in an orderly manner by maintaining the decorum of the place.
"Respect is declining everywhere because the value systems are declining. Keep that in mind," he apprised the Member of Parliament(MP).
Naidu completes his five-year tenure as the Vice-President of the country on August 10.
PM Modi lauded the outgoing Vice-President
As VP Venkiah Naidu completes his tenure, PM Narendra Modi lauded the outgoing Vice-President's good work. He made the parliament recall his "highly productive" five years of the term.
He said his good work like the countenance of parliamentarians to speak their mother tongue, promotion of democratic values and "witty one-liners" will be recalled.
"Your style of expression is as impeccable as it is unique", Modi said and also added that his political journey promised one's belief in the country's linguistic diversity.
He also said that his one-liners were also wit-liners and eventually "win-liners" as nobody can win from it. "Your every word is heard, preferred, revered and never countered, Modi said in his speech.
At times when the house was disrupted (Rajya Sabha) you said "let the government propose, opposition oppose and parliament dispose!", he said.
Modi also pointed to the increase in productivity during Venkiah's tenure as he spoke "During your term, Rajya Sabha's productivity has increased 70 per cent. Attendance of members in the house also increased".
He also added that in the words of M Venkiah Naid, there is depth and substance and also warmth and wisdom too.
Parliamentarians on Venkiah Naidu as they recalled his works or words
There was an influx of emotions as several members of parliament recalled Venkiah Naidu's tenure in form of his good deeds or great "one-liners".
One of the members of Parliament, also the opposition leader Mallikarjuna Kharge expressed his gratitude towards Naidu as he recalled something of 2012 discussions.
He asserted in 2012 as the then Chairman of the Standing Committee on Article 371J of the constitution containing special provisions for the Hyderabad-Karnataka region. "You backed the members to speak in all the 22 languages of the Eighth Schedule of the constitution and also gave an opportunity to many MPs to speak their mother language".
BJD leader Sasmit Patra expressed his gratefulness to Naidu for supporting young parliamentarians in the house. Another Parliamentarian, of the Congress party Jairam Ramesh recalled his one-liner delivered by him at the beginning of his five-year tenure. He said Naidu's words "If you cooperate, I can operate" and further added after five years of cooperation and operation, now it's time to detach.
Another parliamentarian, RJD Manoj Jha reminisced about their college days and said "your time is up"[as Rajya Sabha Chair] tormented him since his college days in Delhi University.
Finale Farewell from Rajya Sabha
On behalf of all the members in the Rajya Sabha, Harivansh presented a farewell message. It contained a message to Naidu on behalf of all the upper house members.
"Your oratorical brilliance laced with instant wit and humour makes you one of the finest speakers we have witnessed in our parliamentary polity in recent times." "Sir, we are beholden to you for deftly steering the functioning of the House during the unprecedented Covid pandemic. Your concerns in ensuring our personal health and safety during the difficult time while making the House functional will be remembered for times to come," it read.