Prime Minister Narendra Modi makes his first formal public appearance in Jammu and Kashmir since the abrogation of Article 370 in the Union Territory. During his visit, he laid the foundations for many development projects for the region worth Rs. 20,000 Cr.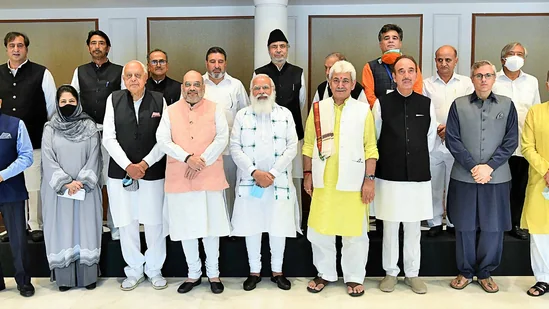 IMAGE SOURCE: HINDUSTAN TIMES
Prime Minister Narendra Modi made his first trip to Jammu and Kashmir on Sunday since Article 370 was abrogated in 2019 in the new Union Territory. He laid the foundation for several investment projects worth Rs. 20,000 Cr. His visit to the state carried an effective political strategy after scrapping the special status of the valley.
On the occasion of National Panchayati Raj Day, the event saw the participation of all the Gram Sabhas in the nation to strengthen the grassroots democracy. In the Samba district of the Jammu division, PM Modi was accompanied by top industrialists and business leaders from UAE to discuss the new fast pace development planned for J&K. Modi, during his speech, said that these projects would provide new projects for business and job opportunities for the youth residing in the state.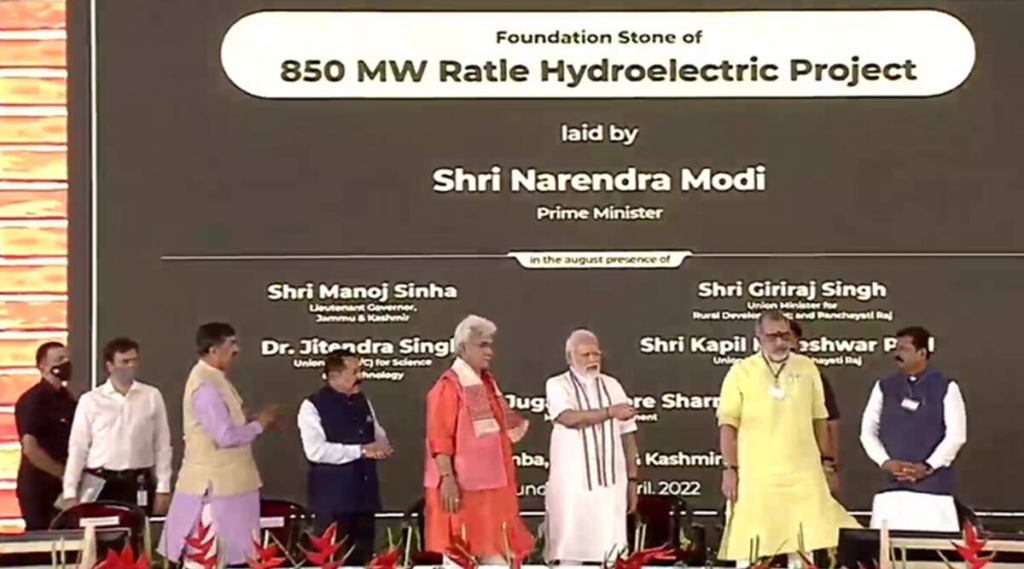 PM Modi said, "In the last two or three years, Jammu and Kashmir have touched several milestones. Earlier governments wouldn't implement central schemes here, and we made it possible." The Rs.20,000 Cr investments also include the inauguration of the Banihal-Qazigund tunnel, which will reduce travel by one and a half hours, and the Delhi-Amritsar-Katra Expressway. The Prime Minister also launched an initiative named 'Amrit Sarovar Mission' that aims to develop and rejuvenate 75 waterbodies in each district of India.
Prime Minister Narendra Modi laid the foundation for two hydroelectric projects. In its first project, an 850-megawatt facility will be built near the Chenab River in Kishtwar with around Rs. 5,300 Cr. The second is the 540-megawatt Kwar hydroelectric project, built near the same river at Rs. 4,300 Cr. According to reports by Indian Express, leading companies like Lulu Group, DP World, Emaar Properties, Royal Strategic Partners, and Wizz Financial have pledged to invest Rs.3000 Cr for infrastructure, hospitality, IT technology, and food processing development.
According to Lt Governor Manoj Sinha, the Modi Government's push for the development of the Union Territory led to the completion of 50,000 projects in the previous financial year compared to the 9,200 projects finished in 2018-19. With the transfer of necessary funds for the new project investments, the Panchayati Tier in the region is now empowered. Ahead of Prime Minister Narendra Modi's arrival, the UT administration had invited 33,000 elected members of Jammu and Kashmir's rural bodies to the Palli function.
---
Published by – Mohit Maurya
Edited by – Dhannyaa Menon