Before leaving the Supreme Court in August 2021, Nariman served on the Supreme Court Collegium. He made these comments while delivering the seventh "Chief Justice MC Chagla Memorial Lecture" in Mumbai, which was titled "A Tale of Two Constitutions: India and the United States: The Long and Short of It All."
"We have heard a rant by the Law Minister against this procedure," Nariman remarked during a Friday session hosted by Mumbai University's Department of Law (appointment of judges). I can promise the law minister that you need to understand two extremely important constitutional principles.
Highlights
One essential is that, unlike the USA, the Constitution is trusted to be interpreted by at least five unelected judges… It is your bounden responsibility as an authority under Article 144 to do as those five or more have said after they have interpreted that fundamental text.
As a citizen, I may criticize without issue, but never forget, he said. As a person in a position of power, you must abide by the judgment, whether it is good or bad.
Justice Rohinton Fali Nariman
Justice Nariman wrote 307 judgements during his seven years as a Supreme Court justice, or 43.9 judgements on average per year. Justice Nariman's productivity seems high when compared to a current judge, who issues an average of 26.7 judgements annually.
With a number of rulings that aimed to advance gender equity, free expression, privacy, and individual liberties as well as purge politics and rein in uncooperative corporations, Justice Nariman made his mark.
Basic Structure Doctrine
The comments are being made while a dispute over judicial appointments between the government and judiciary continues. While Vice President Jagdeep Dhankhar raised the "fundamental structure" concept on the authority of the judiciary vis-à-vis the legislative and referred to the repeal of the NJAC Act as a "serious concession" of parliamentary sovereignty, Rijiju has frequently questioned the Collegium system.
Justice Nariman responded to Dhankhar's remarks regarding the "basic structure" doctrine by stating that "from 1980 until date, this extremely important weapon in the hands of the judiciary has been used a number of times as one of the extremely important checks and balances in our Constitution to check an executive when it acts outside the Constitution."
Let's keep in mind that minority judges were the ones who first used the fundamental structural concept when we talk about it, he remarked. It is a doctrine that has twice been challenged, and that challenge was made more than 40 years ago. Therefore, let's be clear: this is something that has stuck around. And I, for one, am grateful that it is.
Sitting on Names is Deadly
According to Justice Nariman, the "fifth judges case" calls for the Supreme Court to create a Constitutional bench to "knot the loose ends" of the Memorandum of Procedure for Appointment of Judges. He said that if a Collegium proposes a judge's name within a predetermined window of 30 days, the Government must respond. "Our sitting on names is utterly destructive to this country's democracy," he stated.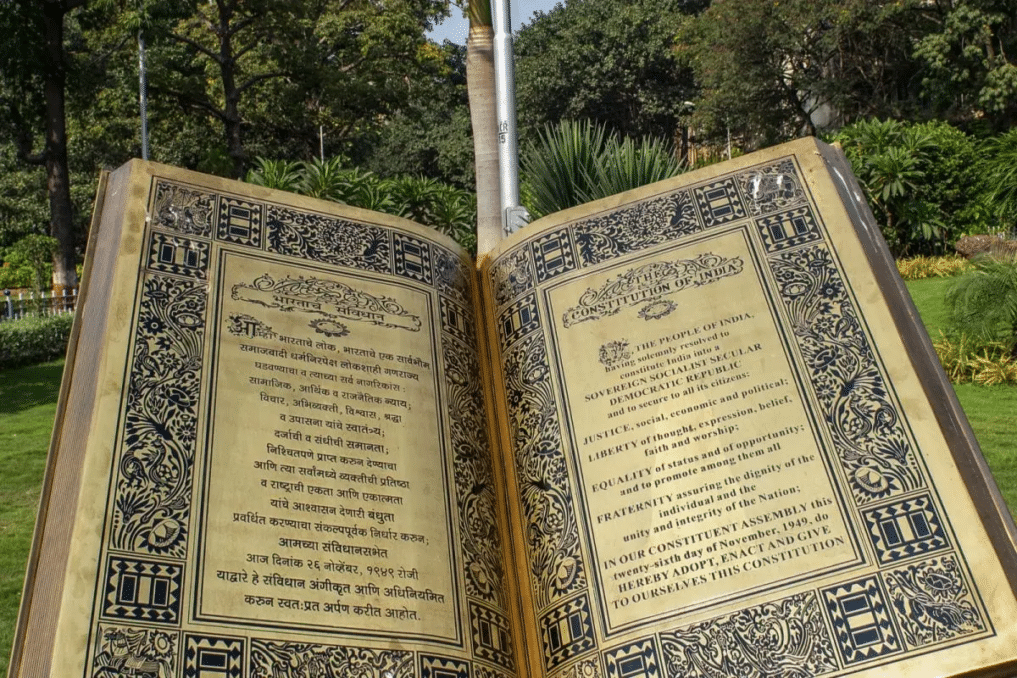 He believes that the Constitution bench should mandate that, regardless of how long that period may be, an appointment be made when the Collegium reiterates its recommendation for a judge.
Independent and Fearless
In the end, everything comes down to how a constitution is applied; if you don't have impartial judges, you can put a stop to it. Nothing is still standing. It's crucial to keep in mind that even if you create a wonderful constitution for yourself, there won't be much you can do if the institutions that support it fail in the end.
Fortunately, India took a "different path than the USA, where judiciary is not engaged in the nomination of justices," Justice Nariman added. According to him, democracy depends on the independence of the judiciary as guaranteed by the constitution.