Kerala Blasters defeated Army Green with to goals from Muhammed Aimen and Aritra Das, advancing them to the Durand Cup quarterfinals
The Kerala Blasters (KBFC) have reached the quarterfinals of the 131st Durand Cup. They secured the coveted position by defeating the Army Green Football Team (AGFT) by 2–0 in a Group D match at the Indira Gandhi Athletic Stadium in Guwahati. Aritra Das and Muhammed Aimen scored goals for the winners, who were dominant throughout the game.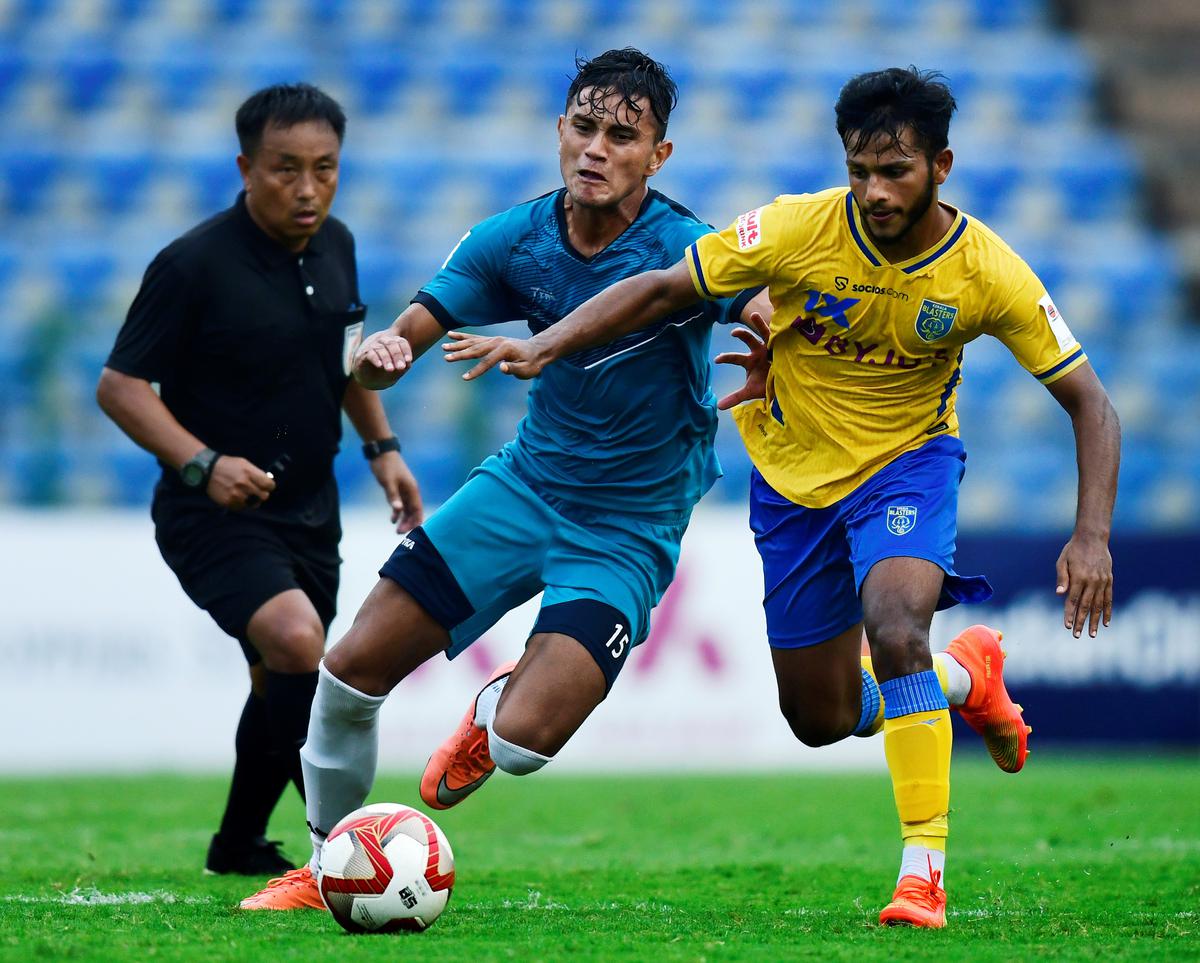 The game flowed well from the start for both teams. In each other's boxes, the teams engaged in some attacking football. Vibin Mohanan and Muhammed Azhar, who have excelled throughout the competition, started to take charge of the midfield . They occasionally encountered the offensive foursome of Ajsal, Gaurav, Aimen, and Roshan and made pressure on the Army.
Such a move involving Roshan, Ajsal, and Aimen resulted in the first goal. From the right, Roshan carried the ball to Ajsal in the center, who then passed it to Aimen on the left wing. The Blasters took the lead when Muhammed Aimen blasted a stunning right footed curler into the upper left corner.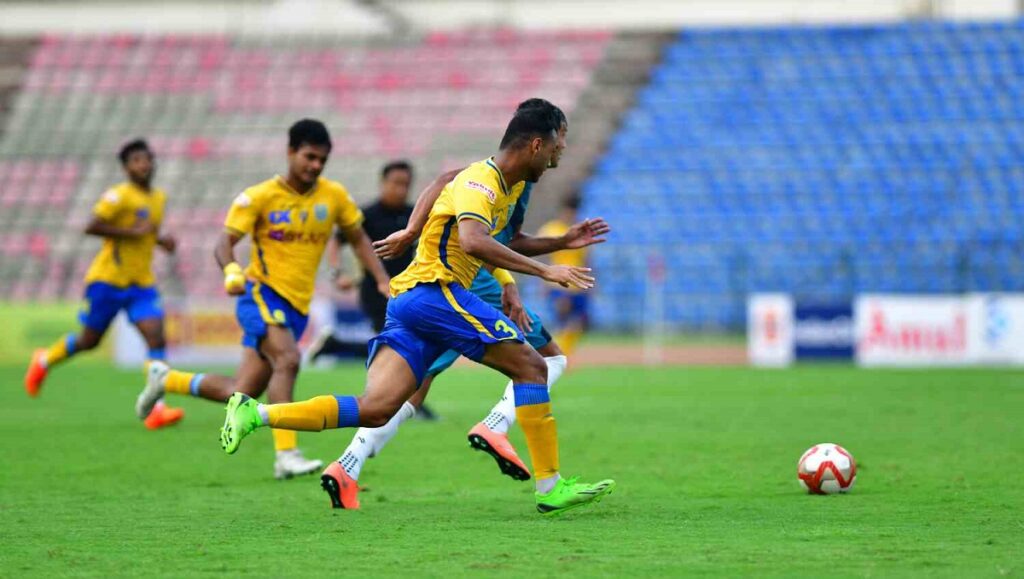 Throughout the competition, the young players of Kerala Blasters have developed a habit of scoring fantastic goals, and the second goal was one of them. Aritra Das carried the ball down the left wing during stoppage time, stepped into the box, and fired a bullet of a shot into the top corner. Rolua Puia, an army keeper, was in a state of shock.
With PC Lallawmkima making some strong runs inside the box, Army Green was strong in spots. The best opportunity for them came from a counterattack, which Gautam Singh squandered after receiving a pass from Chabin Rabha.
Robichandra Singh, the gaffer, inserted fresh legs for AGFT at the start of the second half, and they pushed high. They frequently took Blasters hostage, but they were unable to produce any real opportunities for goals. The ones they did attempt were either unsuccessful or easily defended by the Blasters defense. The Army men were held under control by Tejas Krishna and Marwan Hussain along with Goalkeeper Sachin Suresh.
Kerala Blasters was actively attacking the opposite side and making opportunities. To put further pressure on the Army defense, the attackers were working well together. Aimen missed an opportunity to tie for the tournament's most goals when his header struck the goalpost.
With seven points, the Kerala Blasters qualified to the knockout rounds. On September 4, 2022, AGFT will play its final game against table-toppers Odisha FC.
At the Khuman Lampak Stadium in Imphal, TRAU FC will take on Chennaiyin FC, and in Kolkata's Kishore Bharati Krirangan, Jamshedpur FC will face the Indian Air Force Football Team.