Two Lashkar-e-Taiba terrorists have already been captured in relation to the latest bombings in Rajouri district's Kotranka and Budhal regions, but police are still hunting for Lashkar leader Talib Shah, who led them, officials said on Tuesday.
The Jammu and Kashmir Police claimed explosive material, including five IEDs, was discovered during the arrest of the two LeT militants.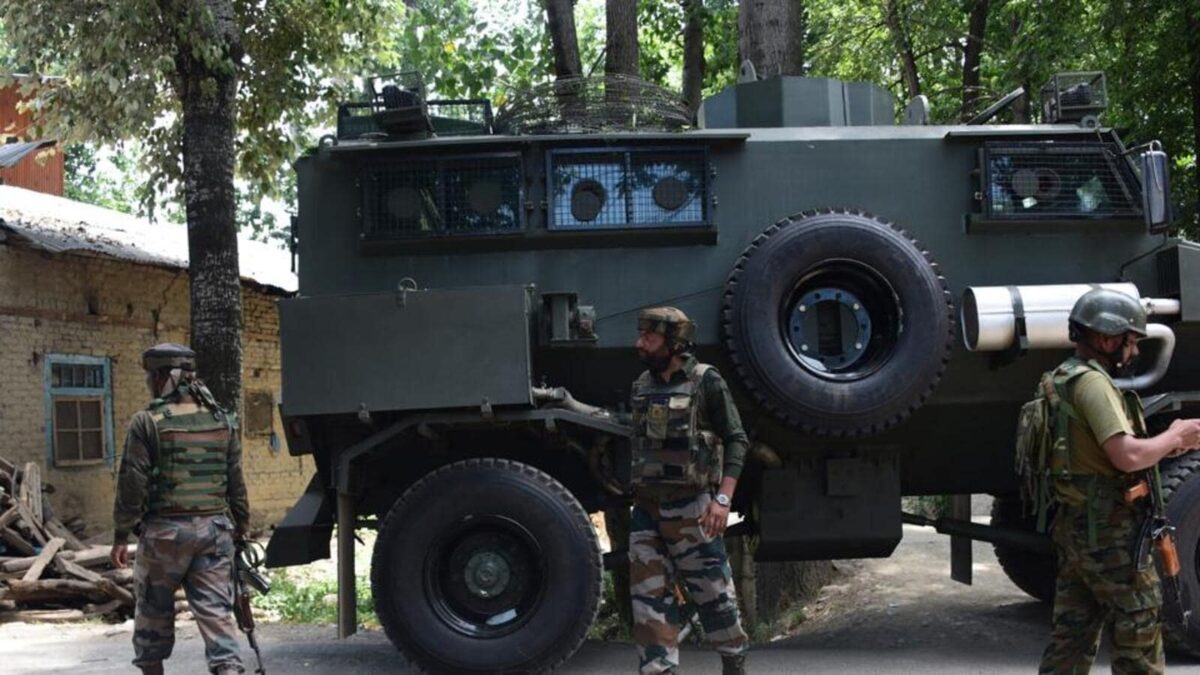 The latest spate of bombings in Jammu and Kashmir's Rajouri district was carried out by the Pakistan-based Lashkar-e-Taiba (LeT) organisation, authorities confirmed on Tuesday.

claimed to have solved the case with the arrest of two of its operatives, but the main culprit is still being sought.
Mukesh Singh, the ADGP, stated that Talib Shah is "the leader of the LeT in general area Rajouri and the mastermind of all terrorist actions in the Pir Panjal area." Mohammad Shabir and Mohammad Sadiq of Draaj-Budhal village have been identified as the two suspects apprehended by police. "A massive stockpile of explosive material, including five improvised explosive devices (IEDs), was seized at the LeT operatives' house," Singh added. Two people were injured in two explosions in Rajouri's Kotrana town on March 26 and April 19. On April 24, another explosion occurred in Shahpur-Budhal, wounding two more people.
"Based on leads, combined teams of Rajouri Police and 60 Rashtriya Rifles (14 Sector) conducted repeated raids and searches in Rajouri's Larkoti, Targain, Jaglanoo, and Draaj localities." During the inquiry, it was discovered that three of the suspects, Talib Shah, also of Draaj village in the Budhal region, Shabir, and Sadiq, were engaged in the bombings, he added.
According to the top police official, three people were operating under the orders of Pakistan-based handlers and were given firearms, ammunition, and explosives to carry out the attacks. "A preliminary inquiry revealed that the organisation is led by Shah, who acquired three consignments of weaponry, ammunition, and explosives from the Lamberi-Kalakote area in January, March, and April."
"Shabir and Sadiq were also influenced by Shah to engage in terrorist operations." "Shah has been involved in practically every terror attack in Pir Panjal areas in the previous two to three years," Singh added.It was also found that this organisation was harbouring some Kashmir-based active terrorists of the LeT in the approximate region of Kandi-Budhal and was attempting to reignite militancy in the Pir Panjal districts of Rajouri and Poonch, according to Singh.
"This is a significant accomplishment for police and security forces because the blasts caused fear in the neighbourhood, and the accused were apparently preparing more similar attacks to target security officers." "The arrest of two of Shah's accomplices is a significant blow to the terror organisation (LeT)," the ADGP stated.
Following initial interrogation, the suspect admitted to hiding some bombs in Draaj forest, prompting a combined search operation by police and 60 Rashtriya Rifles, which resulted in the seizure of five IEDs, five remote controllers, ten fuses, and 19 battery batteries. Singh stated that Shah's arrest was "critical" in settling numerous terror and criminal cases in the Pir Panjal region.