Superstar Damian Lillard of the Portland Trail Blazers appeared to be on the attack against the Los Angeles Clippers. In the game against the Houston Rockets, Lillard found himself well within reach of surpassing his 61-point career best with just under six minutes remaining. The great Trail Blazers player has recorded 61 points twice in his career, with the most recent coming in a game against the Dallas Mavericks in 2020–21.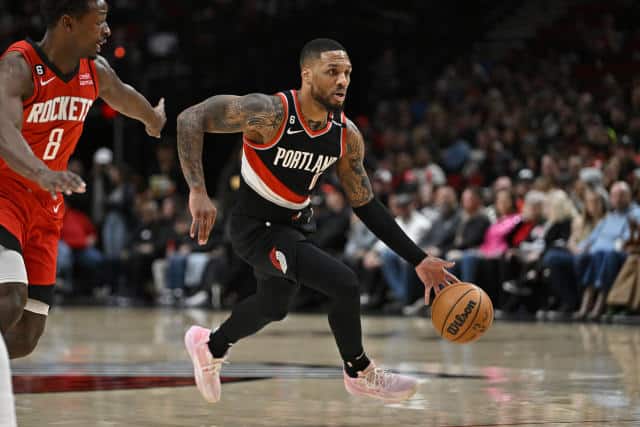 Table of Contents
Lillard dominated the Rockets
Lillard virtually dominated the Rockets with his performance. He had a strong hand as the game began. With 41 points in the first half alone, it was clear to NBA fans that Lillard was capable of extraordinary things. Lillard tied his career high after just 34 minutes on the field. In typical Lillard form, he made a three-pointer from the top of the key to surpass his previous career high. Lillard keeps improving upon his new career high on a historic night for the Trail Blazers' premier player.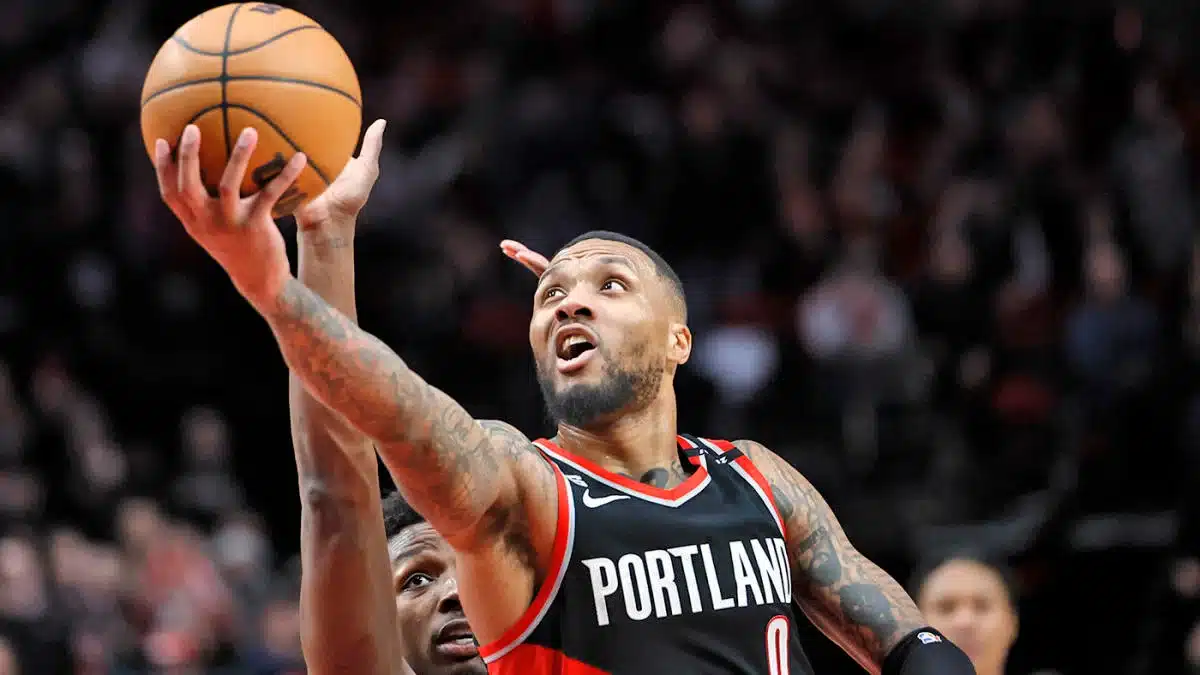 On the night, Damian Lillard scored 71 points. With some outstanding shooting, he appeared to be nearly unguardable. He made 13-22 of his three-point attempts and 22-38 of his long-range attempts. Lillard gave the Portland supporters a real reason to rejoice by making a career-high number of three-pointers and racking up a lot of other stats.
This season, Lillard has also had a few big scoring games. He destroyed the Utah Jazz with a 60-point effort and the Cleveland Cavaliers with a 50-point outing. In many respects, it was unavoidable for Lillard to miss a career-high this year.
Lillard is one of only three players in recent memory to have scored over 70 points, along with Donovan Mitchell and Devin Booker. Damian Lillard led his team to a crucial victory while also becoming the oldest player in NBA history to score 70+ points.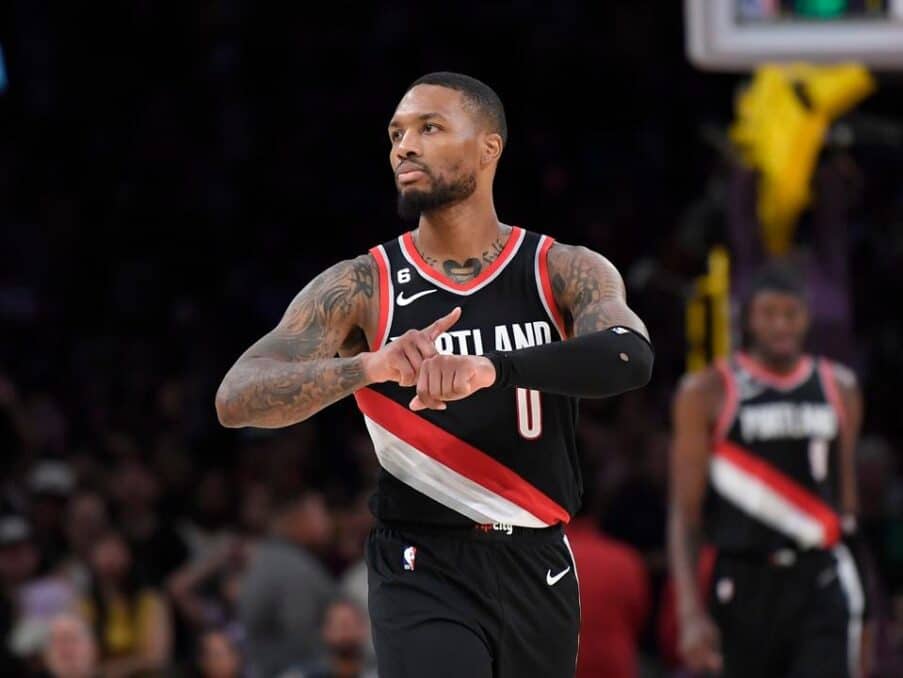 With 13 3-pointers, Lillard fell one short of Klay Thompson of Golden State's 2018 NBA record. Zach LaVine (2019) of Chicago and Stephen Curry (2016) of the Warriors both made 13 3-pointers. Any basketball player, according to Lillard, "I think any hooper enjoys those moments when you're hot, you're in attack mode, you're feeling good," "But it's the stuff afterward that I struggle with, like when I walked off the court, was I supposed to be overly excited, or what?" In the closing minutes, the Moda Center crowd was standing and yelling "MVP! MVP!" while capturing the event on their phones.
Lillard passed former All-Star Dale Ellis to move up to position 63 after starting tonight's game against the Houston Rockets with 18,955 points. At halftime, Lillard had scored 41 points and made eight 3-pointers. Lillard scored the most points in a half of any player in the league this year, setting a career-best. By the beginning of the fourth quarter, he had 50.
With 44 seconds left in the game, Lillard left it tied for the eighth place in most points scored in a game in NBA history with Mitchell, Elgin Baylor from 1960, and David Robinson from 1994. On March 2, 1962, at Hershey, Pennsylvania, Wilt Chamberlain set the league record with 100 points for Philadelphia versus New York. He is undoubtedly one of the NBA's best offensive players, having recorded 15 games with 50+ points in his career.