Lionel Messi was awarded the "Player of the Year" award by FIFA on Monday. This recognition comes after Messi led Argentina to their first World Cup triumph in December in Qatar. The 35-year-old Messi scored seven goals in Qatar, leading Argentina to their third World Cup victory.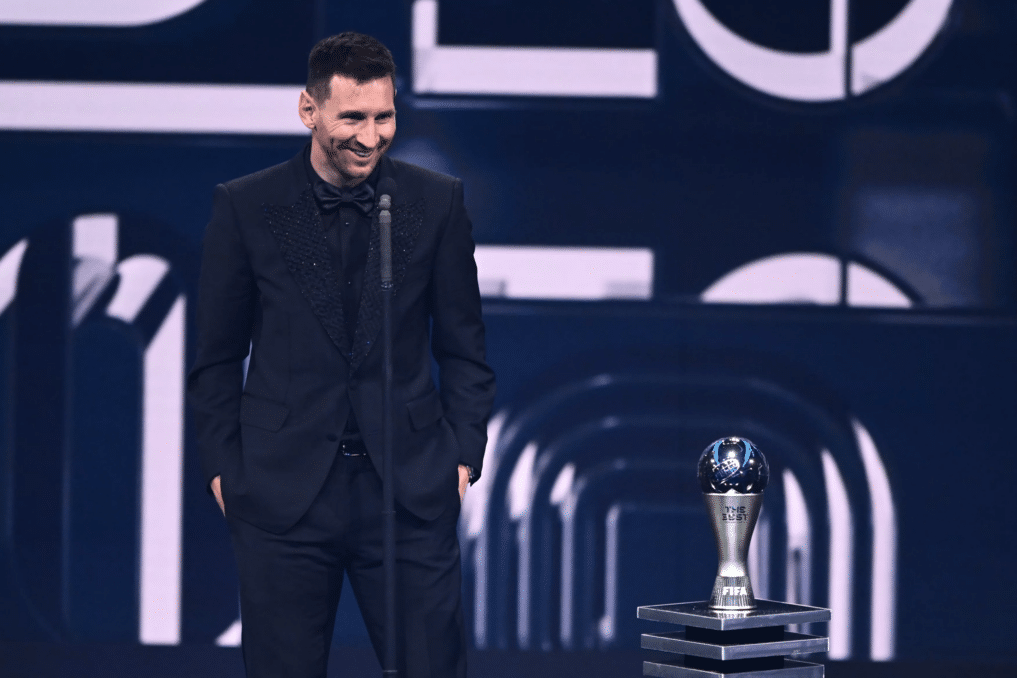 On top of that, he has been in spectacular form for Paris Saint-Germain this season, leading the club in scoring with 17 goals in all competitions. His 700th career goal came in a win against Marseille, this weekend.
Lionel Messi along with Kylian Mbappe and Karim Benzema were the final three nominees for The Best FIFA Men's Player award. Mbappe finished the 2022 World Cup in Qatar with eight goals, including a hat trick in the title game, which France played against Argentina and ultimately lost on penalty kicks. In 2022, he had a total of 56 goals scored for both his club and his country throughout 56 total matches.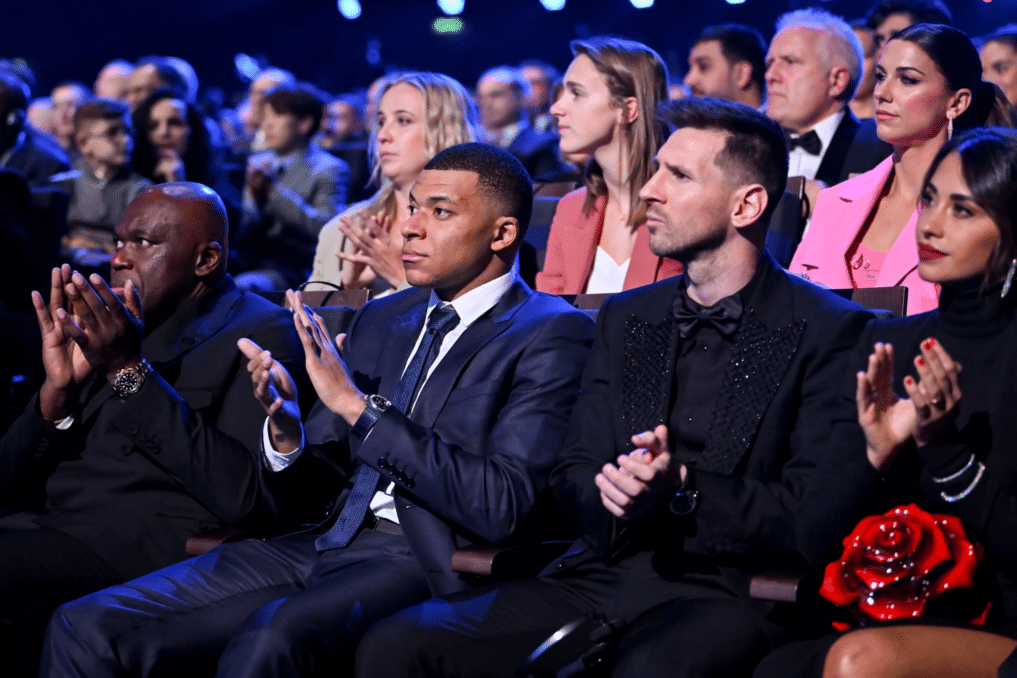 Together, Messi and Mbappe went to the celebration in Paris, where Lionel Scaloni, the coach of Argentina's national team, was honoured as FIFA Best Men's Coach 2022. Messi showed his support for his leader Lionel Scaloni at the ceremony. on the other side Real Madrid's, Karim Benzema did not show up for the ceremony.
Highlights of FIFA Award Ceremony :
The Best FIFA Football Awards 2022 ceremony, held on Monday, 27 February in Paris, awarded Alexia Putellas and Lionel Messi as the finest players of the previous year, as well as recognizing the exceptional performances of managers, goalkeepers, and others throughout the men's and women's games.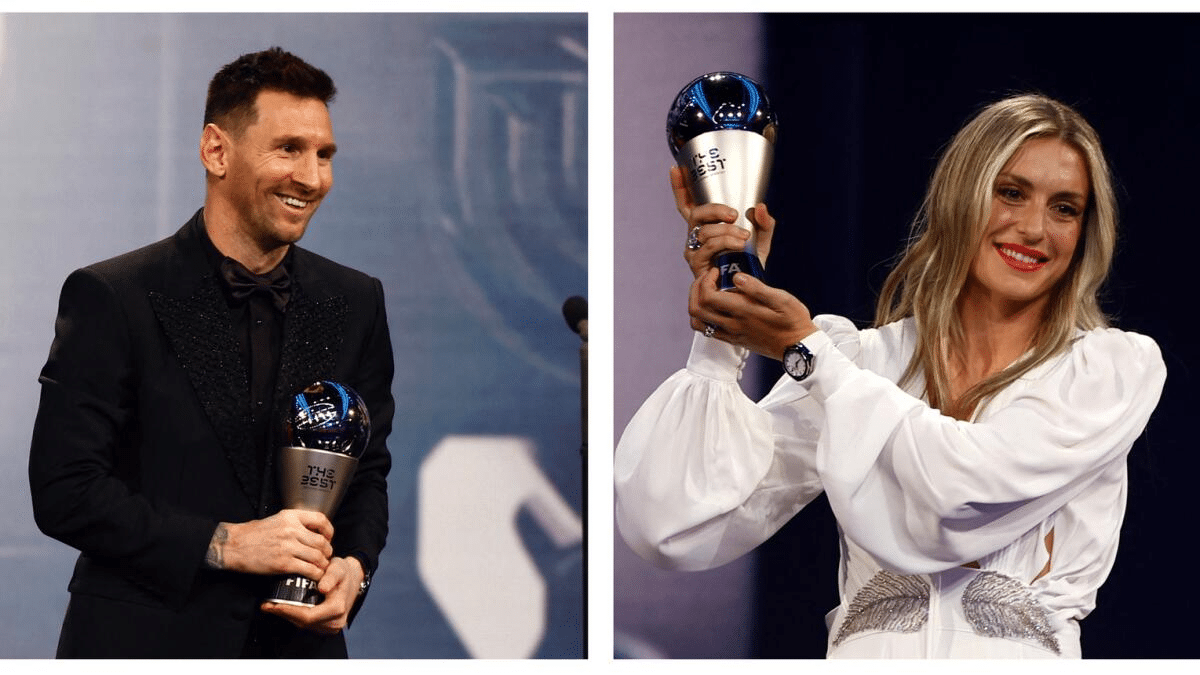 After Argentina's historic FIFA World Cup 2022 triumph in December, inspired by the Paris Saint-Germain FC forward, Lionel Messi brought home the accolade for The Best FIFA Men's Player. Alexia Putellas, a Spanish midfielder who helped FC Barcelona Femeni win their third consecutive league title this year, was voted The Best FIFA Women's Player for the second time.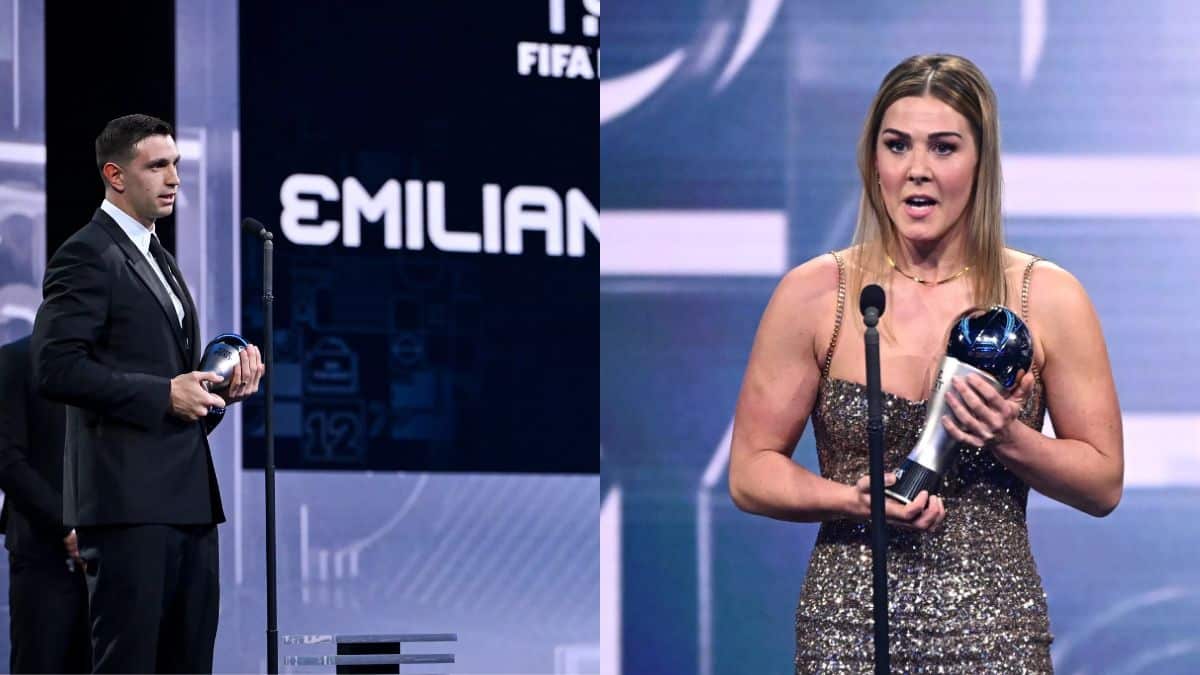 FIFA named goalkeeper Mary Earps the best in the world after the Lionesses won the UEFA Women's EURO 2022. Emiliano Martinez, an Argentine goalie, was named The Best FIFA Men's Goalkeeper in appreciation of his outstanding performance during the FIFA World Cup 2022.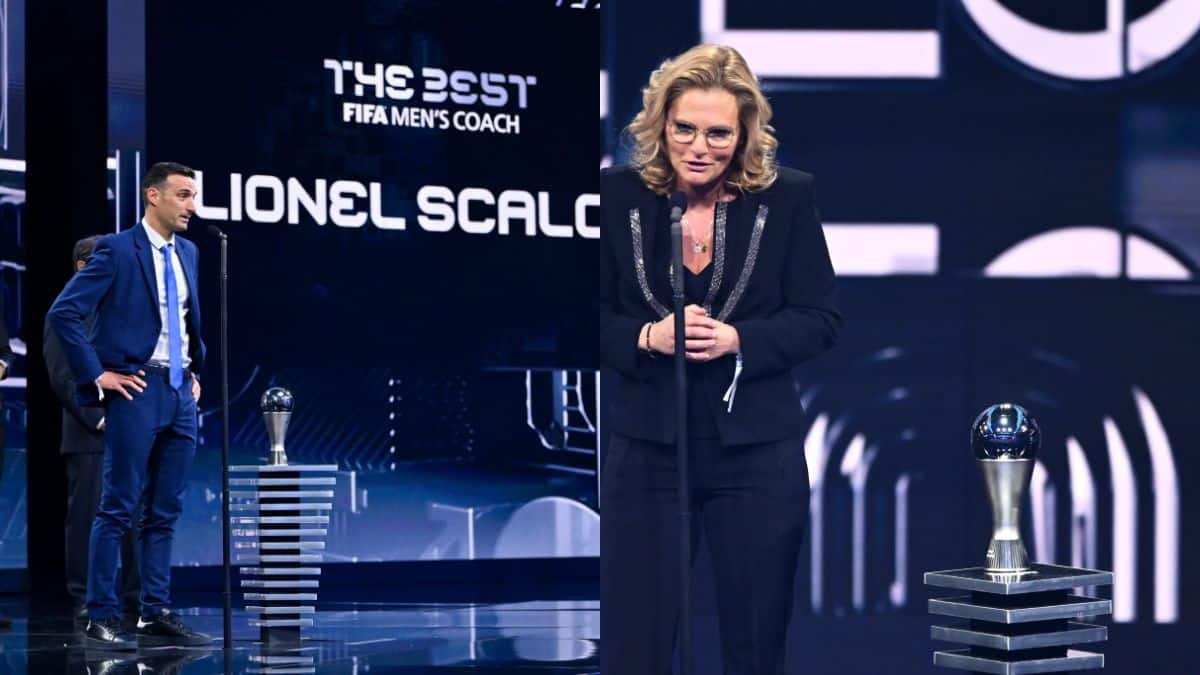 Sarina Wiegman, manager of England's national team, was named The Best FIFA Women's Coach after leading the Lionesses to their second straight UEFA EURO title, while Lionel Scaloni, manager of Argentina's national team and World Cup winner, was named The Best FIFA Men's Coach.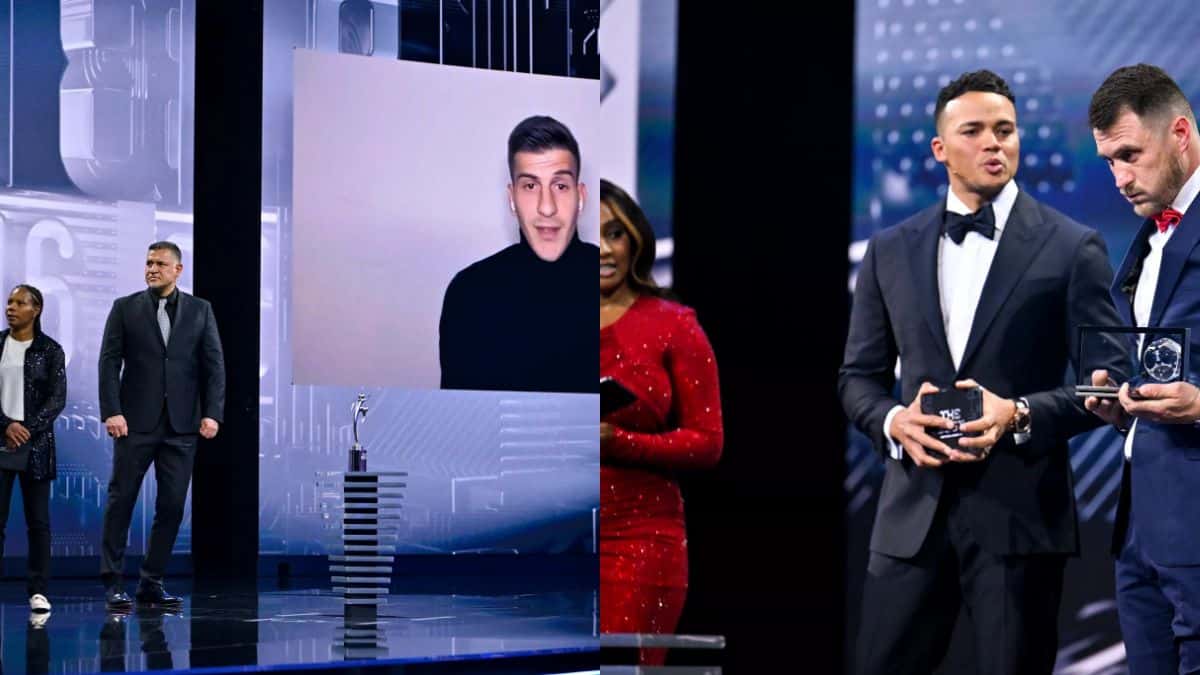 Marcin Oleksy received The FIFA Puskás Award at the Best FIFA Football Awards ceremony for scoring the year's greatest goal. Luka Lochoshvili, a Wolfsberger AC footballer from Georgia, received
The FIFA Fair Play Award for his altruistic gestures when an opponent collapsed on the pitch. More than a million Argentines travelled to Qatar to cheer on their team at the FIFA World Cup 2022, and millions more welcomed the heroes home in Buenos Aires and around the nation following the squad's triumph.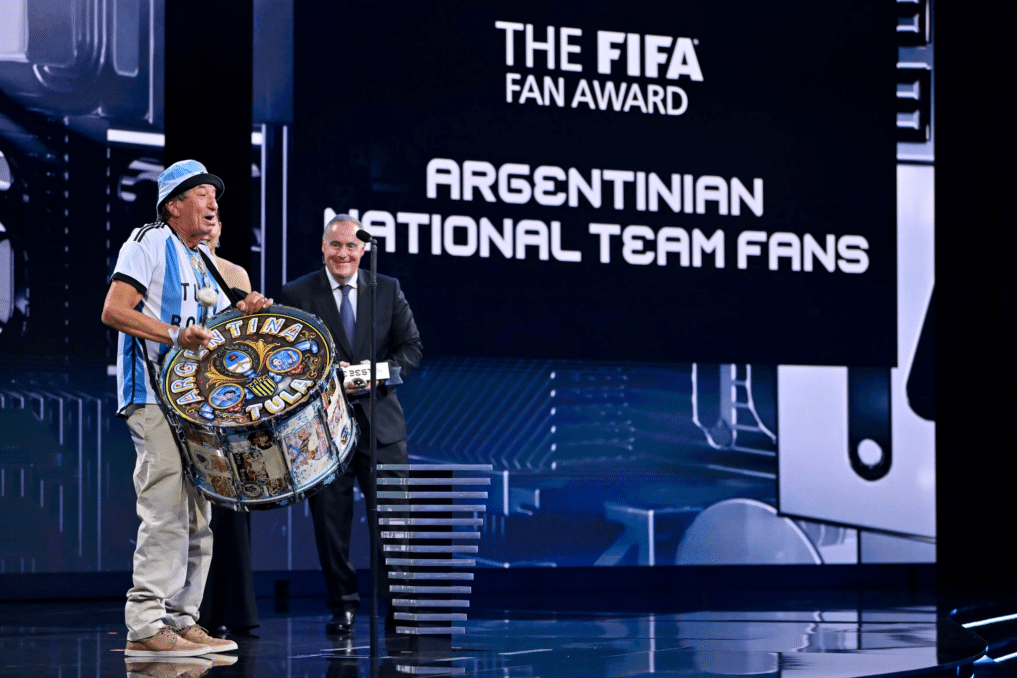 Football fans, selected media representatives, and captains and head coaches of national teams from across the globe all had an equal say in determining the winners of The Best Player, Goalie, and Coach awards.
FIFA also announced it's best starting XI :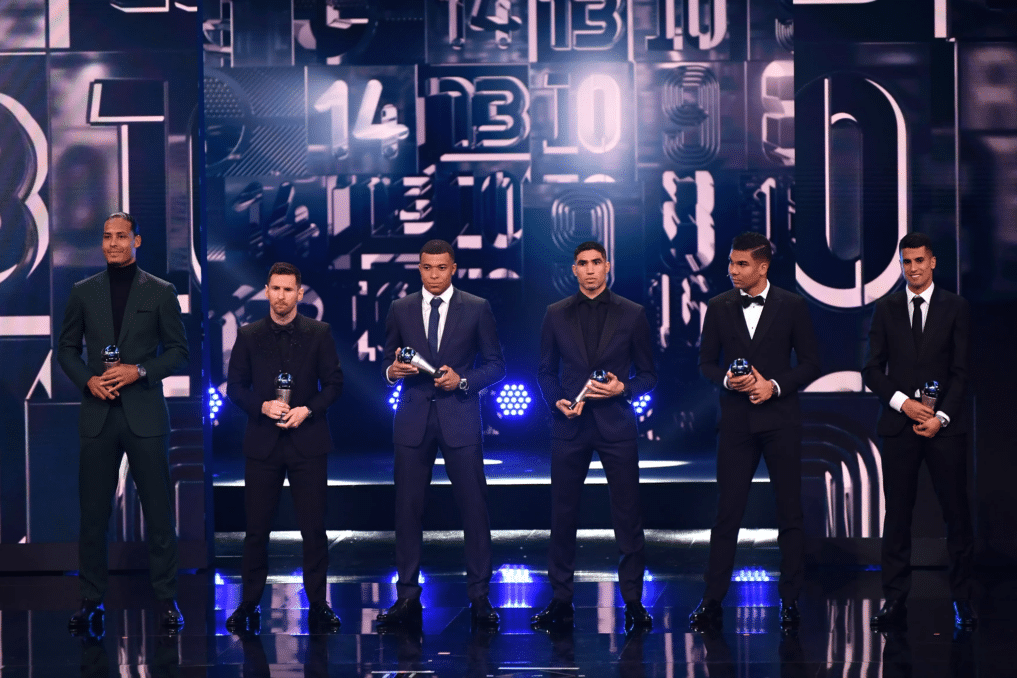 Goalkeeper: Thibaut Courtois (Real Madrid, Belgium)

Defenders: Joao Cancelo (Manchester City/Bayern Munich, Portugal) Achraf Hakimi (Paris Saint-Germain, Morocco) Virgil van Dijk (Liverpool, Netherlands)

Midfielders: Casemiro (Real Madrid/Manchester United, Brazil) Kevin de Bruyne (Manchester City, Belgium) Luka Modric (Real Madrid, Croatia)
Forwards: Karim Benzema (Real Madrid, France) Erling Haaland (Borussia Dortmund/Manchester City, Norway) Kylian Mbappe (Paris Saint-Germain, France) Lionel Messi (Paris Saint-Germain, Argentina)
What Lionel Messi say after Winning the FIFA Best Player Award for the 7th time?
Lionel Messi at the time receiving the award said, "It's amazing. It's an honour for me to be here tonight and win this award,"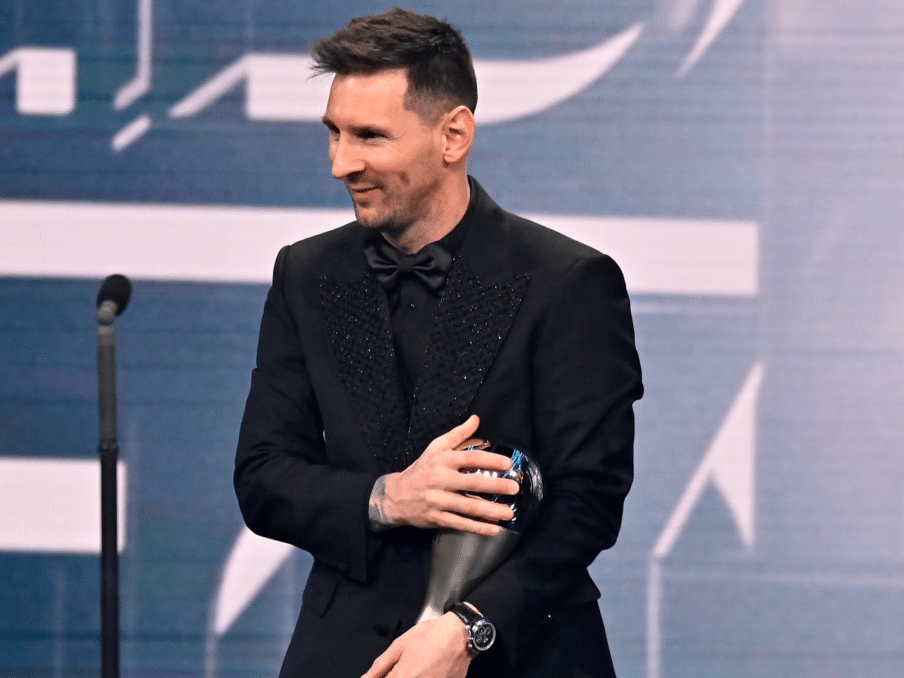 "Without my team-mates I wouldn't be here. It was an amazing year and I achieved the dream that I've been hoping for so long and finally, I managed to achieve it." "It [the World Cup] is the most wonderful thing that's happened to me in my career."
Read next : Manchester United wins their first silverware after six years