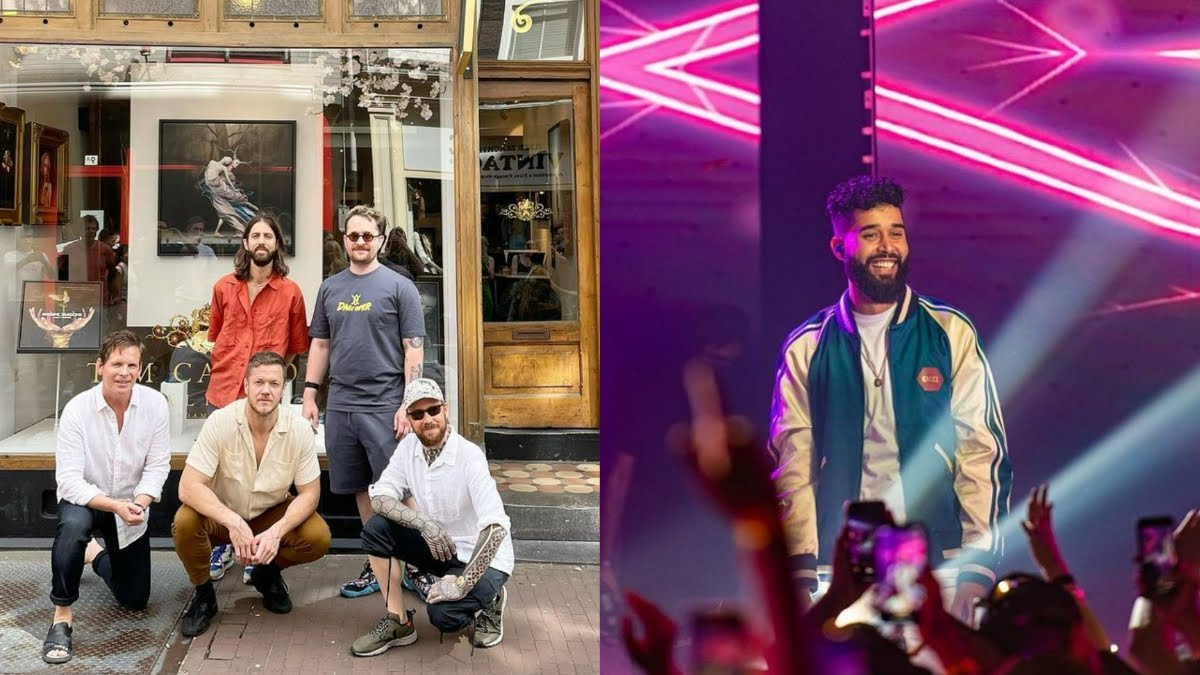 Lollapalooza 2023 to be held in India performers like Imagine Dragons and The Strokes to AP Dhillon and Prateek Kuhad, check out the list of popular artists set to perform at the global music festival.
After a long wait, the world music festival Lollapalooza is finally coming to cinemas. Several high profile artists from around the world will be performing live in India. On Thursday, the organizers announced the lineup for the 2023 edition of Lollapalooza India.
The famous global music festival is headlined by famous bands like Imagine Dragons and The Strokes and artists like Punjabi sensation AP Dhillon. Lollapalooza International Music Festival will be held on January 28–29, 2023, at Mahalaxmi Racecourse in Mumbai. The festival is expected to welcome almost 60,000 visitors and 40 acts for the gala event.
The program for the festival includes global sensations The Strokes, American classic rock band Greta Van Fleet, electronic dance music band Diplo and Zhu of , Indian-Canadian Punjabi music and rap star AP Dhillon and dream pop artists Cigarettes After Sex.
Additionally, the lineup also includes artists Prateek Kuhad, Divine, Japanese Breakfast, Madeon, Alec Benjamin, Jackson Wang, Chelsea Cutler, The Wombats, Imanbek, Kasablanca, Apashe, Raveena and The Yellow Diary.
In addition, Bloodywood, Sandunes, Aswekeepsearching, The F16s, Kayan, Tejas, House of Hashbass, Madboy/Mink, T.ill APES will also be part of Lollapalooza India 2023. Music sensations Kumail, Kavya, Mali, Tanmaya Bhatnagar, Easy Wanderlings, Abhi Meer, Bombay Brass, Parimal Shais, Siri, Tracy De Sa and Aadya will also be part of the music festival.
Lollapalooza began as an annual music festival almost 31 years ago and has been synonymous with alternative music ever since. Lifestyle, music and culture .
Up until now, the festival has taken place annually on three continents.
India in particular will be the eighth destination where the festival will be held. More than 380,000 people attended the Lollapalooza Chicago 2022 Festival this August. The event was headlined by artists Dua Lipa, Machine Gun Kelly and Lil Durk.
Lollapalooza is an annual four-day American music festival held in Grant Park in Chicago.
It originally started as a touring event in 1991, but a few years later transformed Chicago into the permanent location of the annual music festival.
Music genres include alternative rock, heavy metal, punk rock, hip hop, and electronic dance music, among others. The festival has featured visual arts, nonprofits, and political organizations.
The festival, held in Grant Park, hosts about 400,000 people each July and sells out every year. Lollapalooza is one of the largest and most famous music festivals in the world and one of the oldest in the United States.
Lollapalooza was conceived and launched in 1991 as a farewell tour by Perry Farrell, singer of the group Jane's Addiction.
Lollapalooza's first tour featured a diverse collection of bands and was a commercial success. It stopped in over twenty North American cities.
Let's Look at the list of Artists performing at Lollapalooza India 2023: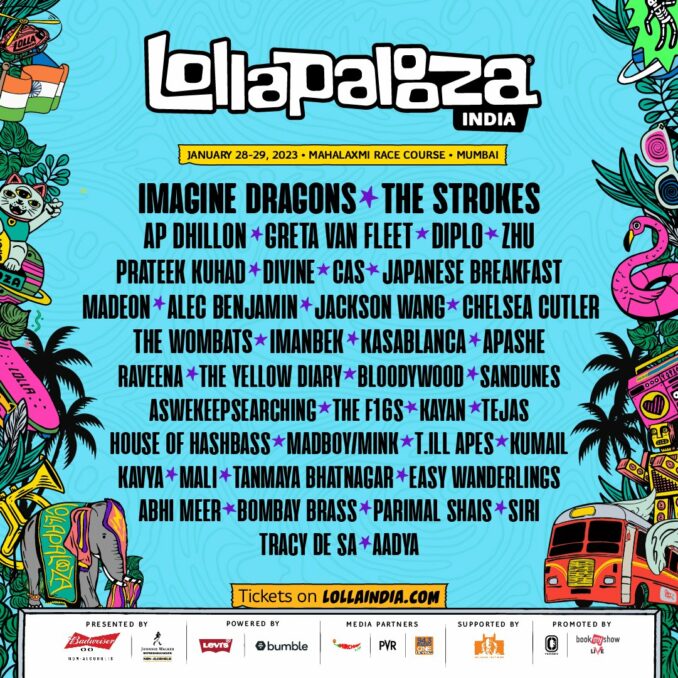 ---
Read More: The hidden symphony of the Indian Music sector
---