Mohamed Nasheed, former president and Speaker of the Maldivian Government, has criticized Yameen for his remarks about India and his previous actions of supporting China's 'land grab and debt trap' policy. 
Amid the ban of the 'Anti India' campaign, the speaker of the Maldivian Parliament, Mohamed Nasheed, accused Abdulla Yameen of 'fueling' hatred among the people. Even though a social media activist started the campaign, the Former President of the Maldives, Yameen, was the face of this campaign, post his release from prison last year.  
The former President of Maldives – Mohamed Nasheed – who is currently in India for Raisina Dialogue, said Yameen is creating unrest through the campaign against India and calls it a 'fabricated issue.' Nasheed said to Wion that Yameen's tenure from 2013 to 2018 gave China unprecedented power through various infrastructure projects that led to significant debts in the Maldives.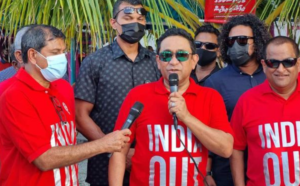 Slamming the Chinese project in Maldives and Yameen's move, Mohamed Nasheed also mentioned how this had affected Sri Lanka, which is now suffering from an economic crisis. The statement by the speaker of the Maldivian Parliament comes at a time when Abdulla Yameen is using the 'India Out' campaign as his main agenda for September 2023 Presidential Elections.  
Police arrested Abdulla Yameen in 2019 for a money laundering case. In 2021, the Supreme Court overturned his conviction over the case. Later he joined the Opposition Party and since then has been running his campaign against India.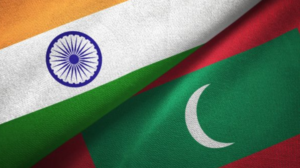 A decree was issued last week by the Maldives President Ibrahim Mohamed Solih against the ban of the 'India Out' campaign led by Yameen and the opposition party, the Progressive Party of Maldives (PPM), because it is a "threat to national security."  The decree titled "Stopping Campaigns Inciting Hatred Against Various Countries Under Different Slogans" specifically mentioned about India. Protesters are using this campaign to disrupt the bilateral relations between the two countries. 
The presidential decree stated that the government is ensuring the protection of freedom of speech, but certain people behind this campaign are fulfilling their personal needs and unnecessarily creating unrest among people in the Maldives. The Anti – India campaign could also isolate the international community. 
---
Published by: Diwakar Kumar
Edited by: Aaradhana Singh