The Assam government has launched a massive eviction drive in Assam's Nagaon district at Bhumuraguri Grazing Reserve, Jamai Basti, Rampur, and Kadamoni regions to free 1000 of Bigha lands from the encroachers.
It is the largest eviction drive in the Nagaon district of Assam, near the birthplace of 15th-century Vaishnav saint Srimanta Sankardeva. The eviction began early this morning, intending to remove illegal encroachments from the region. The illegal properties in the area are being demolished using JCB.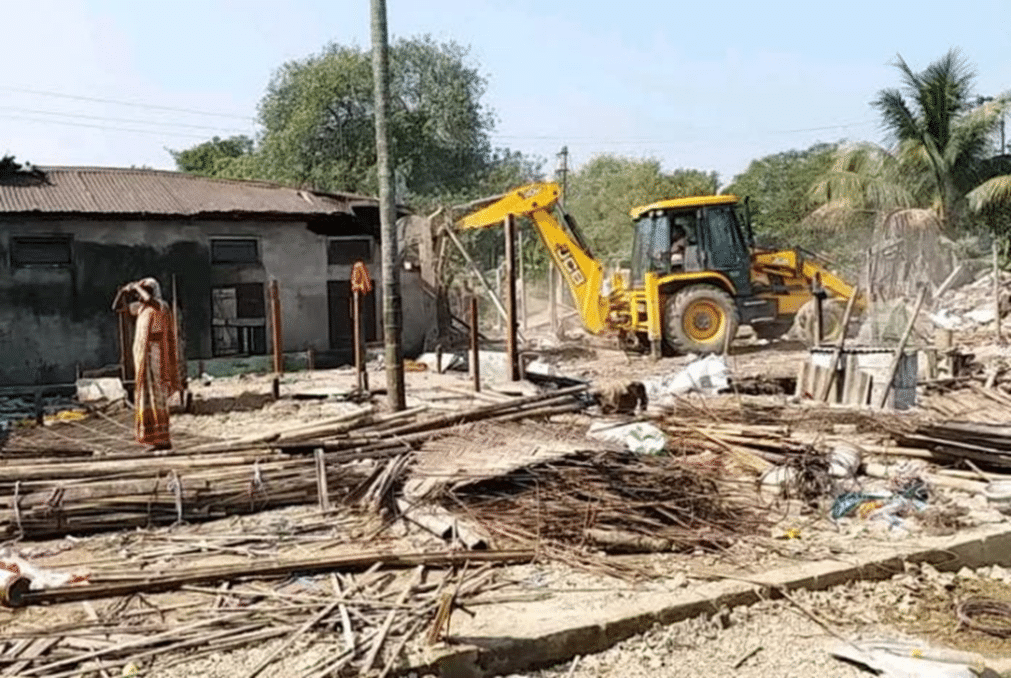 According to officials, the eviction campaign will start on Monday in and around the Batadrava neighbourhood and is expected to go on for many days.  Before the eviction campaign, a study was undertaken in the region to identify the 'illegal encroachments.'
District administration officials stated that notices were sent to around 1,000 alleged encroacher families during October, asking them to clear the land, per PTI.
The police and senior officers in the area for the smooth implementation of the anti-encroachment drive have arranged heavy security arrangements.
Leena Doley, the superintendent of police for the Nagaon district, explained that "Civil administration had earlier issued notice because these are the government's plots of land. From Dec 13, security personnel have been campaigning here and conducting a flag march. Many encroachers have already left the area."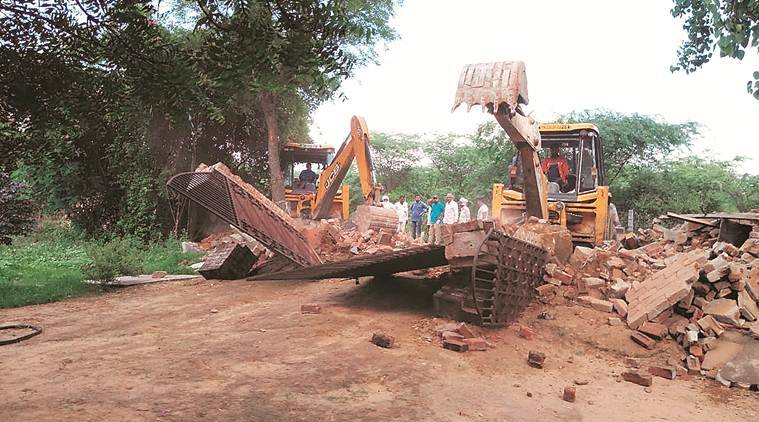 Meanwhile, hundreds of households who were residing on the encroached land have evacuated the area in advance of the Assam government, led by Himanta Biswa Sarma, going on a demolition drive. After the deployment of heavy security cover, several of them had dismantled their homes and moved on.
According to Chief Minister Sarma, 4,449 households have been allegedly evicted from their homes after the BJP-led government took charge for the second time in May last year. Sarma had claimed that no inquiry was made by the government into the citizenship of evicted families to see if they were Indian citizens or foreigners.
The affected people have appealed to the government to offer them other arrangements, and they will continue to work with the administration.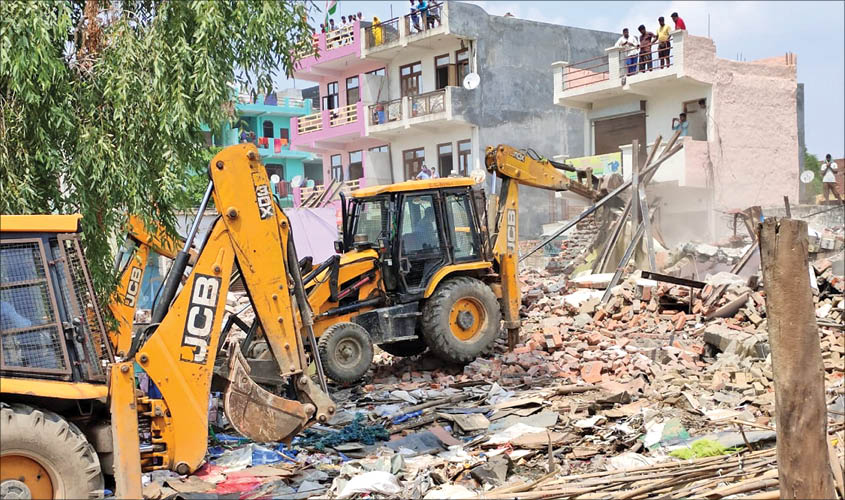 According to the reports, there are 302 structures on the government property but as of now, there are only 72 structures nearby. The people have given complete cooperation. The eviction is going peacefully. We hope to be able to release the 1000 bigha of land, the SP added.
Doley stated, "that the eviction started in the Santijan Bazaar area with the deployment of over 600 security personnel. After clearing the Santijan Bazaar, we will clear the land in the Haidubi area. Depending on the time taken there, we will decide to carry out the drive in the remaining two villages".
This is the second such large-scale eviction effort; the first occurred in the Dhalpur region of the Darrang district in September of 2021, resulting in violence that left two people dead and more than 20 others wounded.