Mehbooba Mufti, the former Chief Minister of Jammu and Kashmir has made a surprising accusation saying that the Indian Army forced Muslims at a mosque in Pulwama to chant 'Jai Shri Ram' during a recent incident. This claim has caused a storm of outrage and calls for an investigation.
The Allegation:
The charge was made by Mehbooba Mufti, the president of the Jammu and Kashmir Peoples Democratic Party (PDP) during a public address in Srinagar. She stated that the Indian Army entered a mosque in Pulwama district in the southern portion of Kashmir Valley and forced the Muslims there to scream 'Jai Shri Ram,' a Hindu religious phrase frequently connected with right-wing groups. Various people have expressed outrage and condemnation in response to the claim.
Strong Backlash and Demands for Investigation:
The claim made by Mufti has sparked significant controversy with religious and political figures demanding a probe into the incident. If true, the occurrence would constitute a serious violation of religious freedom as well as a breakdown of confidence between the local population and the security personnel. Critics claim that such measures undercut the foundations of a secular and inclusive society.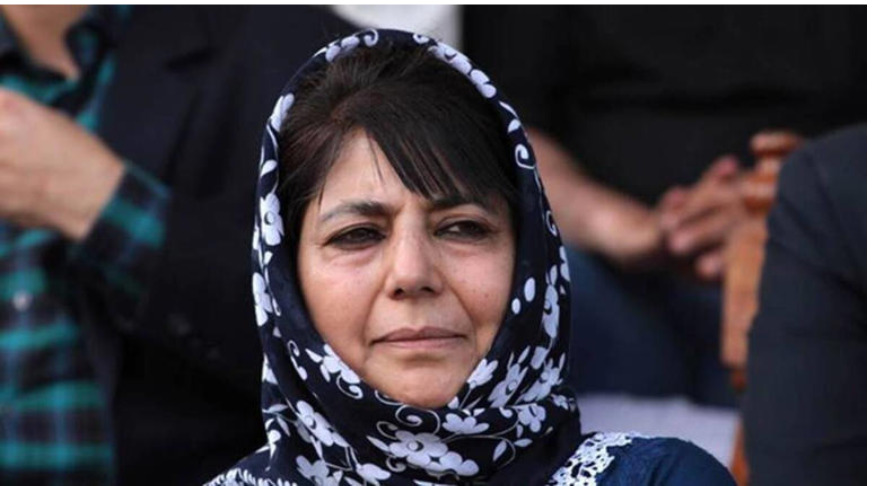 Government's Response:
The Indian government including officials from the Ministry of Home Affairs has reacted quickly to the charges. They have categorically denied the charge and called it unfounded. Government officials emphasised that the Indian Army adheres to the greatest professional standards and respects the religious sensibilities of all communities.
Demands for Transparency and Accountability:
In view of the gravity of the charges various political leaders, human rights organisations, and civil society organisations have asked for an impartial investigation. They are adamant that any breach of religious freedom be dealt with harshly and that those guilty be held accountable. Transparency and an independent investigation have gained traction with demands for the inclusion of a neutral agency to ensure a fair investigation.
Historical Context and Concerns:
The Pulwama district located in Jammu and Kashmir's volatile region has a history of religious tensions and wars. The Muslim-majority region has long been embroiled in a political battle which has frequently resulted in increased religious polarisation. In such a delicate setting any incident that threatens communal harmony is certain to exacerbate pre-existing concerns and frustrations.
Maintaining Secular Values:
India is well-known for its variety and secular ethos in which people of all religions live. The preservation and promotion of religious peace is a fundamental component of the nation's fabric. The claims levelled by Mehbooba Mufti underscore the importance of maintaining these secular ideals and preserving the rights and dignity of all citizens regardless of religious beliefs.