According to WASH United, an NGO that focuses on menstrual hygiene and human rights, "At this very moment, 500 million women and girls don't have the things they need to manage their periods safely, hygienically, and free from embarrassment."
How is menstruation perceived? Is stigma related to menstruation?
In India and around the world, there is a stigma about menstruation. It is hard to expect care in a world where social stigmas prevail on such a large scale. A menstruating woman deals with not only menstrual pain and cramps but also the harsh perceptions of society.
Her pain is hardly understood but widely commented upon. From not being allowed to visit temples to being considered impure and dirty. There's a certain level of disgust when they look at someone who's bleeding and is considered a taboo.  
Not many people realize how important menstruation is to talk about, and not many girls are comfortable talking about it with their fathers, brothers, or even male friends.
In India, the majority of girls don't have access to basic necessities like a sanitary pad. Recently, a girl from Bihar named Riya Kumari came to the limelight for asking for free sanitary pads for girls in need, to which an IAS replied, "Next you will ask for free condoms."
This shows even the educated population lacks the understanding of the cruciality of sanitary pads for bleeding girls. Why don't people understand it's a necessity and not a privilege that they are asking for?
I remember when I first had my period. I was 12 or 13 years old, and I used to cry a lot every month I had my periods and talk a lot about my feelings while dealing with it with my mother, who was always understanding and comforting me at every stage of it until I accepted it.
The first thing that little child asked her mother was "Please, don't tell Papa." because, perhaps, she was concerned about how her father would perceive her if he knew she was going through such a thing!
Although her mother told her that " every girl goes through this." There is no grown-up girl in the world who doesn't bleed or has never bled. It wasn't just her or something she did, but a natural and healthy part of being a girl.
That little girl was once barred from attending a Hindu ritual of worship due to stains on the suit she was wearing by an elderly woman and was told, "You must not enter such a holy place while you're on your periods." No wonder how much she cried.
I have had talks with girls in the villages who are treated no less than demons during those days. They are not even allowed to enter their kitchen and must be in an isolated place and stay there till their periods or menstrual cycle ends.
Strangely, at the time when a girl needs a lot of love and care, she is left alone, tolerating and sulking over her pain without even a hand to hold.
At the time when their biological bodies need highly nutritious food, they are deprived of even entering kitchens and told to cook on their own in that isolated place. They are deprived of sanitary pads and use cotton clothes in their place, which is bad for their health and hygiene.
Social Hypocrisy and the Menstruating Goddess!
Kamakhya Devi is also known as the "Bleeding Goddess." Shakti's mythical womb and vagina are said to be installed in the temple's sanctum, or Garvagriha.
The Goddess bleeds, or menstruates, during the month of June. The Brahmaputra River near Kamakhya turns red at this time of year. The temple is then closed for three days while holy water is distributed to Kamakhya Devi devotees.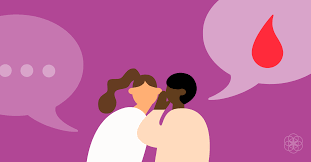 There is no scientific evidence that blood causes the river to turn red. Some claim that the priests add vermilion to the water.
Menstruation, on the other hand, is a symbol of a woman's creativity and ability to give birth. As a result, the Kamakhya deity and temple honor the "shakti," or power, that exists within every woman.
When Sati's body was pierced into pieces by Lord Vishnu's "Sudarshan Chakra," parts of the body fell into different places, each creating a "Shakti Peeth," which are thought to be very sacred. Similarly, Sati's vagina fell in Pragjyotishpur, Assam, giving birth to the Kamakhya Temple.
Contradictorily, menstruating females are barred from entering this holy place, Kamakhya temple.
Menstruation: must-know information
Menstruation refers to the shedding of blood and tissues from the uterus through the vagina. There is a discharge of blood, which is considered natural and healthy for a reproductive woman's health.
It is known as "periods" in western societies. It starts when a girl is around 11–12 years of age and lasts up to 50 years of age, but it varies from female to female's body growth.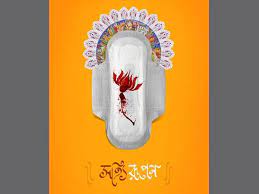 Periods start two years after a girl's breast starts to grow and one year after the discharge of white fluid (which is like a tiny sticky ball of fluid, to be specific). There is a growth in pubic hair and hormonal changes take place during that time.
A female bleed once every month for 3-5 days, which varies from individual to individual. Some even bleed for more than 5 days, which is also normal. These days, there is a high demand for the care and nutrition that a female body needs.
"Menstrual health is an integral part of sexual and reproductive health and rights."