New Delhi: Following a week of political turbulence that culminated in the weekend ousting of Prime Minister Imran Khan, Pakistan's parliament chose opposition MP Shahbaz Sharif as the country's new leader on Monday.
Nawaz Sharif, Shahbaz Sharif's brother, was barred from holding public office by Pakistan's Supreme Court in 2017. After spending only a few months of a 10-year prison sentence on corruption charges, he departed the country for medical treatment.
In 2019, the National Accountability Bureau of Pakistan seized over two dozen properties from Shahbaz Sharif and his son Hamza on suspicion of money laundering. He was arrested in September 2020 and jailed for six months before being freed on bail pending his trial, which is still ongoing.
The political drama began on April 3, when Khan disbanded parliament and called early elections, avoiding an initial no-confidence vote demanded by the opposition. The opposition, which accuses Khan of mismanagement of the economy, has filed an appeal with the Supreme Court.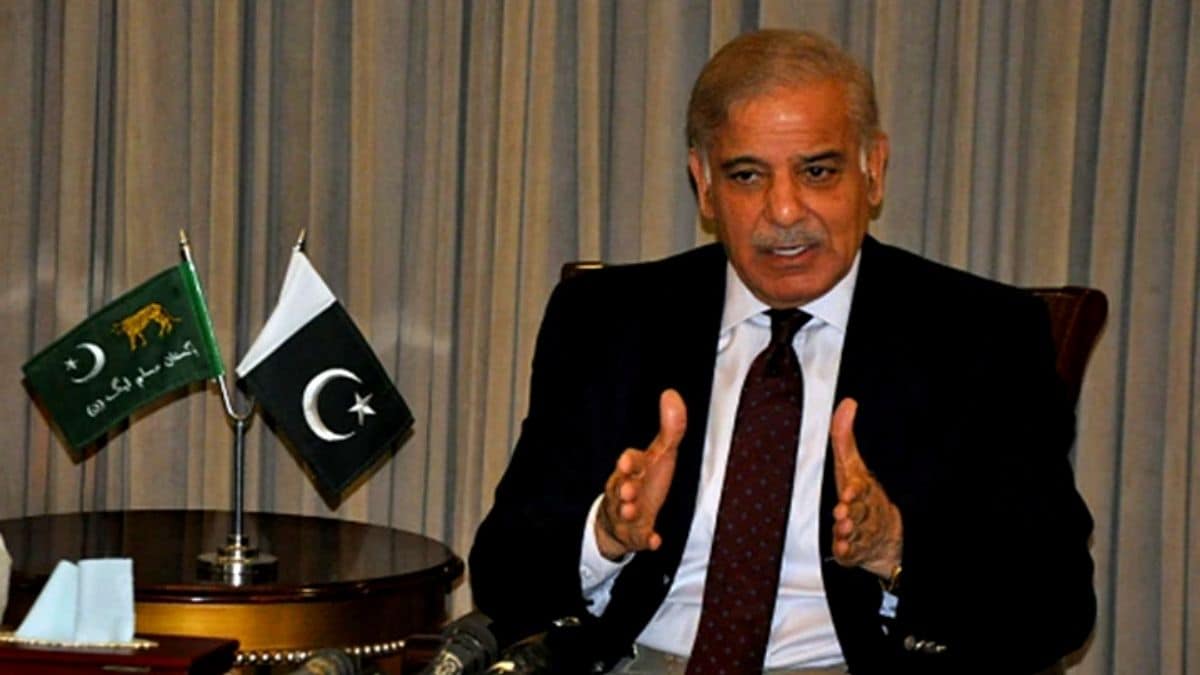 After four days of deliberation, the court ruled Khan's actions were illegal, and the no-confidence vote was carried out, leading to his removal. Khan has sought early elections, which will not take place until August 2023. He has exploited anti-American sentiment in Pakistan, accusing Washington of plotting against him with his opponents.
That conspiracy theory appeals to his younger supporters, who believe that the US war on terror after 9/11 unfairly targets Pakistan.
The opposition coalition includes parties from both sides of the political spectrum, ranging from the left to the profoundly religious. The Pakistan Muslim League, led by Sharif, and the Pakistan People's Party, co-chaired by the son and husband of Benazir Bhutto, the former prime minister who was assassinated in 2007, are the two most powerful parties.
Prime Minister Narendra Modi congratulated Pakistan Prime Minister Shehbaz Sharif on his inauguration on Monday. Modi used Twitter to send Sharif a message of congratulations.
"Congratulations to H. E. Mian Muhammad Shehbaz Sharif on his election as the Prime Minister of Pakistan. India desires peace and stability in a region free of terror so that we can focus on our development challenges and ensure the well-being and prosperity of our people."
The new prime minister promised a slew of populist initiatives, including a new 25,000-rupee minimum salary. He also promised government personnel salary raises and rural development initiatives. Sharif supported better relations with India's neighbor while emphasizing the importance of finding a solution for Kashmir, which has been the source of decades of conflict between the two nuclear powers.
He also promised to address the country's economic downturn, which has seen the rupee plummet to new lows, as well as a significant increase in interest rates.
"It's a victory of virtue, and evil has been defeated"
Sharif remarked in his first speech as prime minister, highlighting the tumultuous political campaign that led to his election.
Following the country's week-long constitutional crisis, Sharif, 70, was the clear favorite to win. He is the younger brother of former Prime Minister Nawaz Sharif, who was in office three times.
Following his appointment as Prime Minister, Sharif advocated for improved relations with the United States. 
Following allegations by former Prime Minister Khan, the US Department of State denied intervention in Pakistan's domestic affairs.
Edited By: Khushi Thakur
Published By: Bhavya Dedhia