The boat had set sail with 150–200 people. 81 people are hospitalised, while 20 are assumed to be missing.
A sailing boat crash near the southern Italian coast resulted in the deaths of at least 59 people, including 12 children. The boat was reportedly carrying migrants to Europe. The vessel had sailed from Turkey carrying people from Afghanistan, Iran, and other countries, many of whom were refugees.
WHAT HAPPENED?
The boat had set sail from the western Turkish port of Izmir four days ago. It was spotted around 74 km off the Italian coast by a plane under Frontex, a EU border agency. The Italian police stated that patrol boats were deployed to intercept it but were forced to turn back due to severe weather. A provincial government officer told Reuters that 81 people had survived the wreck.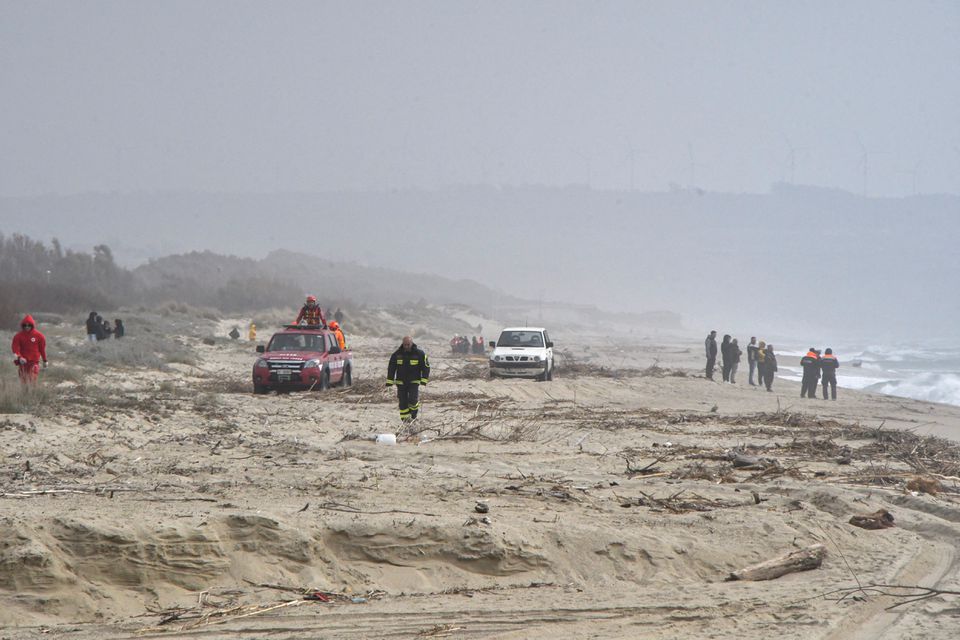 Interior Minister Matteo Piantedosi, who visited the site of the wreck, stated that 20-30 people might still be missing. According to survivors, the boat had set sail with 150–200 people. 81 people are hospitalised, while 20 are assumed to be missing. One survivor was arrested by the authorities on trafficking charges.
GOVERNMENTS REACTION
Italian Prime Minister Giorgia Meloni blamed human traffickers who profit while offering "a false prospect of a safe journey" to migrants. She expressed deep sorrow for the deaths. The Meloni administration has said the migrant rescue charities encourage migrants to make the sea journey to Italy and sometimes work in partnership with traffickers. Charities have strongly rejected both of these accusations. Open Arms, a Spanish migrant charity, tweeted that stopping, blocking, or hindering the work of NGOs will only have one effect, and that is the death of vulnerable people.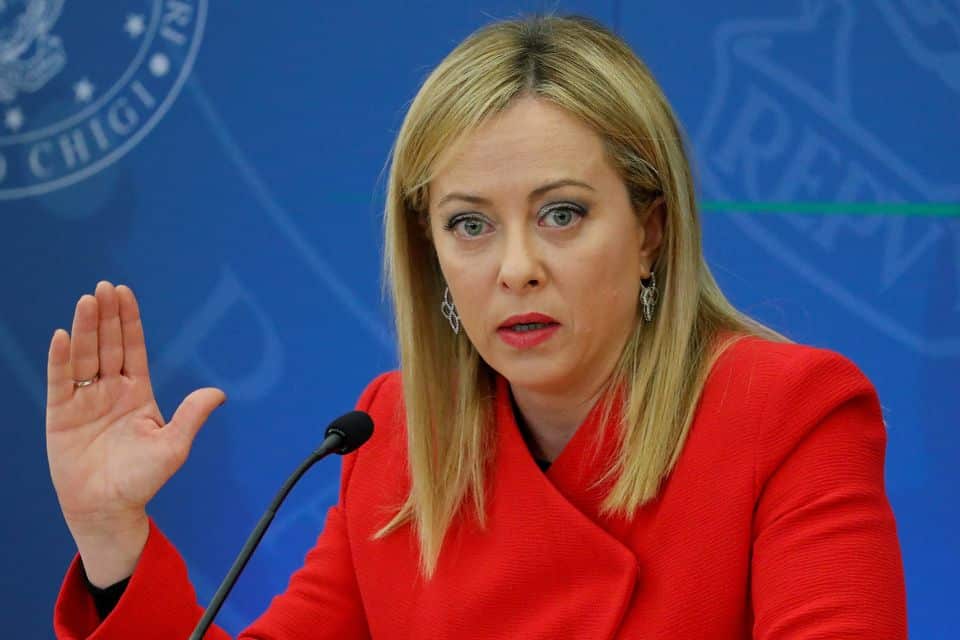 Italy is one of the main landing points for migrants trying to enter Europe by sea, but to do so, they have to brave the world's most dangerous migration route. More than 100,000 refugees arrived in Italy by boat last year. According to monitoring groups like the International Organisation for Migration, more than 20,000 people have gone missing in the Mediterranean Sea since 2014.
NEW LAWS ON MIGRANT SEA RESCUE
The recently elected right wing Meloni administration has enacted tough new laws on migration rescue charities to curb illegal migration, which have drawn criticism from the United Nations and other international organisations. The crash sparked a fresh debate on migration in Europe and Italy.
Under the new laws, rescue ships cannot remain at sea looking for other migrant boats after making a rescue. Immediately after making a rescue the ships have to request access to a port and sail there "without delay". Migrant rescue charities also have to disclose detailed information about their rescue activities. Before the enactment of these laws, vessels operated by charities and NGOs usually spent several days in the Mediterranean and completed multiple rescues before heading back to Italy. Breach of these rules invites fines of up to $53355.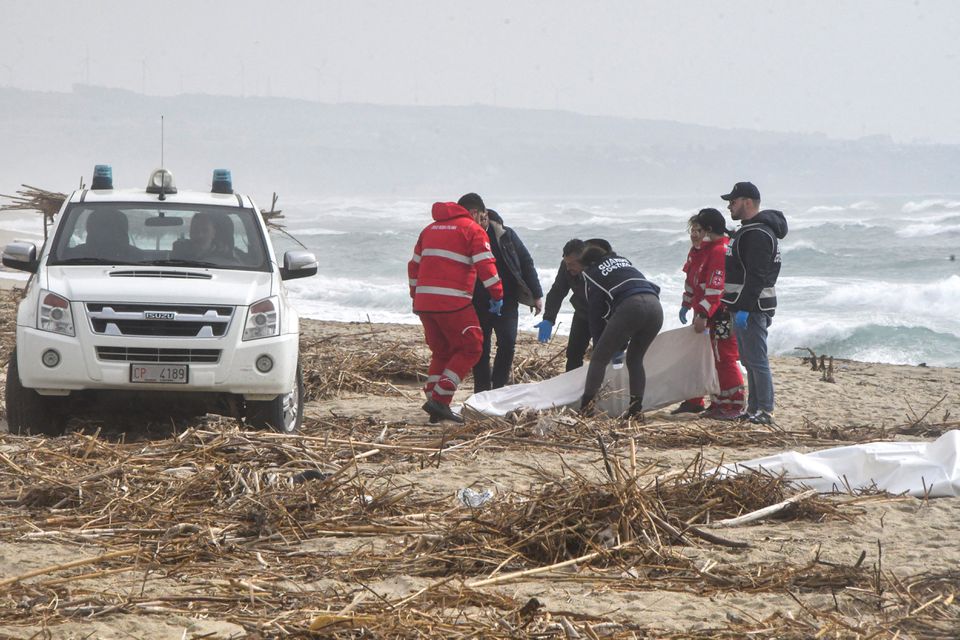 Several NGOs have also complained that the government is forcing them to take migrants to faraway Italian ports. These new obligations have increased the cost of saving lives. Humanitarians have said that banning multiple rescues will lead to a large number of deaths. An internal document seen by Reuters said that out of the 105,000 migrants who arrived in Italy in 2022, only 105 were brought ashore by rescue boats. The United Nations has urged Italy to withdraw the new set of laws.
EUROPE'S REFUGEE CRISIS
The "refugee crisis" in Europe refers to the large influx of people seeking asylum in Europe from war-torn and impoverished countries in the Middle East, Africa, and Asia. This crisis has been ongoing since 2015 and has been one of the most significant humanitarian challenges facing Europe in recent years.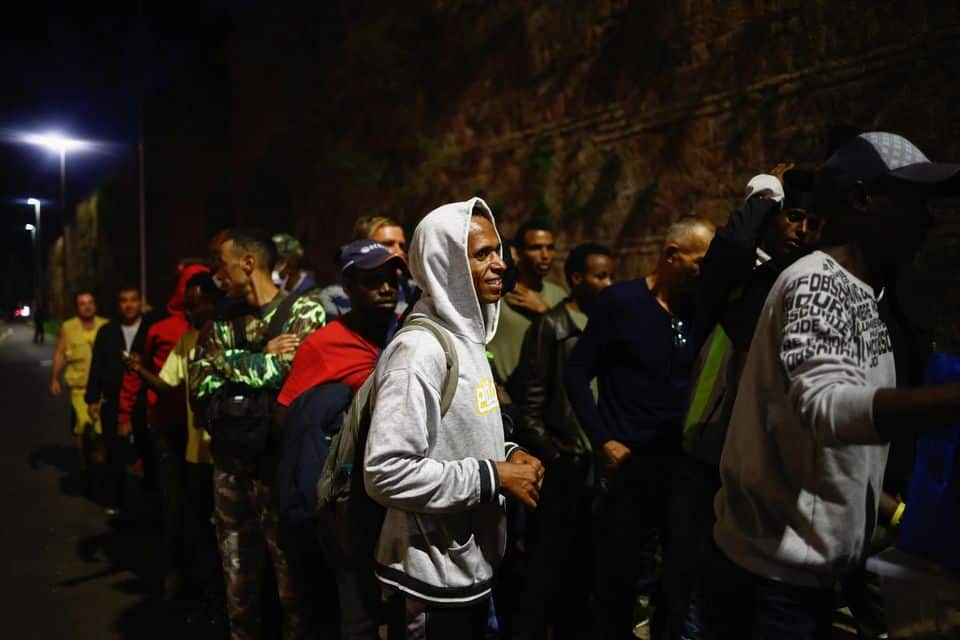 The primary cause of the refugee crisis has been the conflict in Syria, which has forced millions of people to flee their homes and seek safety in neighbouring countries and Europe. The ongoing Russian invasion of Ukraine has displaced around 5 million people, most of whom have crossed into the European Union. There have also been significant numbers of refugees fleeing violence and poverty in countries like Afghanistan, Iraq, Eritrea, and Somalia.
The refugee crisis has put a significant strain on the resources and infrastructure of many European countries, particularly those in the Mediterranean region. Countries like Greece and Italy have seen large numbers of refugees arrive on their shores, often in overcrowded and unsafe conditions. The lack of resources and capacity to manage the influx of refugees has led to significant human rights violations, including the mistreatment and abuse of refugees by authorities and criminal networks.