Harnaaz Kaur Sandhu Miss Universe 2021 was recently body shamed due to slight weight gain and social media users trolled her by calling her 'she's fat.
During an interview, Harnaaz informed everyone about her celiac disease. In reply to her trolls, she said that she has always been one of those about whom people always make criticism regarding her physique and she also shared about her celiac disease which restricts her from eating wheat flour and various other things. 
Harnaaz Kaur Sandhu walked the ramp at Lakme Fashion Week in a rope neck gown and paired it with John Jacobs sunglasses for the Shivan and Naresh show.
The pictures and videos went viral on the web and many people commented on Harnaaz for her weight gain. Some praised her new looks while many others criticized her looks and also trolled her. 
All about her Celiac disease
Celiac disease is an immune system-related condition where the affected person's immune system works against the body. This autoimmune reaction starts when someone eats gluten.
Celiac disease can lead to malnutrition, decreased density, fertility problems, neurological diseases, and sometimes even cancer. Celiac disease has double effects as it can cause both weight gain as well as weight loss.  It may also lead to long-term digestive problems. It affects 1 in 100 people. 
Common symptoms that one may notice are fatigue, weight loss, bloating, palpitations, abdominal pain, nausea, vomiting, and even constipation.
In addition, some adults have anemia, mouth sores, and headache, which will also show symptoms such as itchy skin, and joint pain. Some people with this disease will have no symptoms at all. Currently, there is no specific treatment for the disease other than a strict gluten-free diet. 
Many foods such as dairy products, fruits, vegetables, meat, and fish are free of gluten that you can include in your diet, and rice, corn, potatoes, soybeans, and corn are recommended.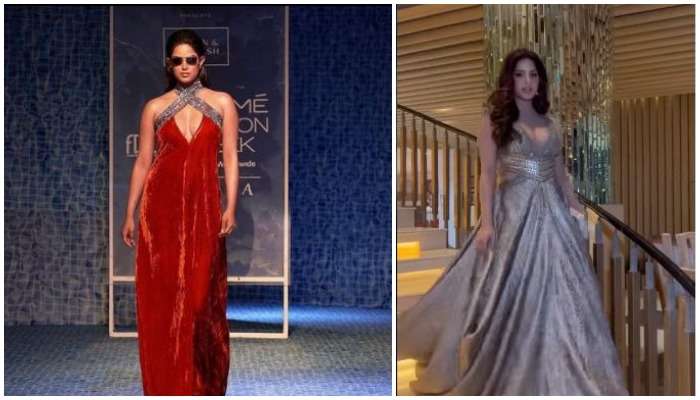 Harnaaz Sandhu was 21 years old when she has crowned Miss Universe at the 70th edition of the global pageant in Elliot, Israel in December 2021.
She has also been honored with Miss Diva 2021, and Femina Miss India Punjab 2019, and was part of the top 12 in Femina Miss India 2019. She has always been the pride of our country.  
 Published By: Manan Khurana 
Edited By: Subbuthai Padma