In the BMC Budget 2023 speech, Iqbal Singh Chahal said that an amount of Rs 1382.28 crore is given as an advance to BEST Undertaking as a loan subject to the state government's decision.
Iqbal Singh Chahal, Brihanmumbai Municipal Corporation commissioner said that by December 2023 Mumbai will have 3,400 electric buses.
He addressed the press conference after the budget presentation, saying Mumbai will have 3,400 electric buses. it will be the first city in India to have electric public buses in huge numbers.
The allotted Rs 800 crore to BEST by BMC for the financial year 2023-24. A total amount of Rs 1382.28 crore is given as an advance to treat this amount as a loan to Best undertaking. Considering the importance of public transportation, Rs 800 crore is proposed for assisting BEST Undertaking, to support their functioning hoping BEST will reach a better financial position by improving on various parameters and also structural reforms and reduced dependency on assistance from BMC in near future.
Mumbai is going to have huge electric buses because…
As a push to public transport and clean energy, the budget had a special mention on 'sustainable and clean transport measures'. It said, "Due to the enormous increase in vehicle usage, on-road transportation remains a major contributor to air pollution. Thus, the city should focus on transport demand management to disincentivize private transport and shift the demand from low-occupancy private vehicles to high-occupancy shared vehicles, from fossil fuel-based vehicles to clean transport modes."
BMC will be adopting the following measures, to reduce on-road air pollution:
1. charging infrastructure and electric public transports
2. 3000 electric BEST buses are being procured
3. Conversion of old BMC diesel/petrol vehicles into CNG vehicles
A budget of Rs 52,619.07 crore for the year 2023- 24 is being presented by the richest civic body in the country, The BMC. The budgetary estimates cross the Rs 50,000 crore- mark for the first time.
The municipal commissioner Iqbal Singh Chahal who was appointed as the civic body's administrator was presented with the budget by the BMC administration. The budgetary estimates are 14.52% more than the previous year.
Mumbai became one the most polluted city recently it overtook Delhi and this is a needed change for the city. as we've been witnessing the change for a few years around the country this discussion about the change and less use of individual transport into E- vehicles and more of public transport has been happening for a while now.Our country is transitioning and we couldn't be more proud of it. The major roles are played by the citizens as to how they adapt and upgrade. We've been seeing a lot of E- vehicle promotions from companies.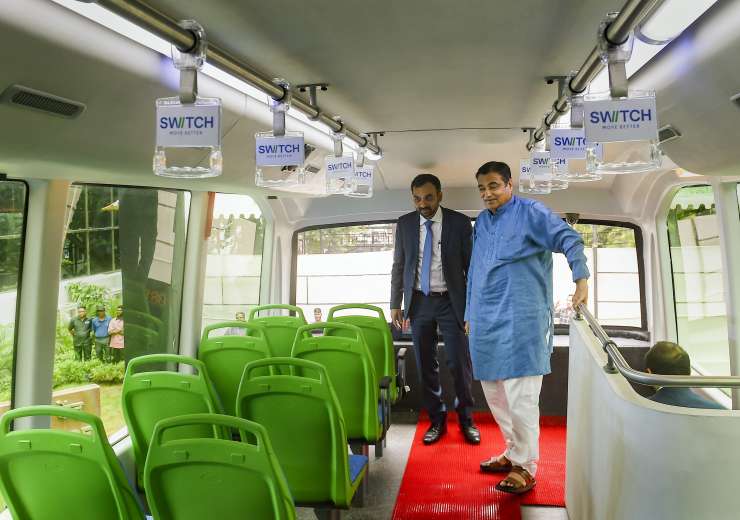 Scooters and fancy cars are being released and sold into the market and people and going onto them, but the idea of fuel vehicles for thrill and yet E- vehicles need some more work as people have assumptions that they are unsafe from the news and I think the public being skeptical is not completely wrong as there are alterations and upgrades required for a safe use which is in process. This is a measure that should be taken sooner than later as the future cannot be risked. Hoping the BMC would put the budget into good and you do your part by taking a safer and clean transport.