The Xiaomi Watch S2 has also been launched by Xiaomi in China together with the Xiaomi 13 series. The Watch S1's replacement features an AMOLED display and is available in 46mm and 42mm versions. The Xiaomi Watch S2 runs the MIUI OS for Watch and has a 12-day battery life.
In addition to standard tracking capabilities like sleep, steps, and more, the Xiaomi Watch S2 can monitor over a hundred sporting activities. A speaker and a microphone are also included. In more detail, let's examine the Xiaomi Watch S2's cost, features, and attributes.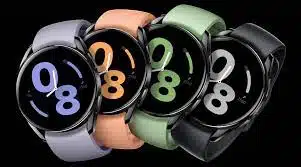 Xiaomi, a Chinese smartphone manufacturer, recently held an event in its home nation where it showcased several new items. In addition to the Xiaomi 13 series, the business has unveiled a new wearable, headphones, tiny PCs, and the most recent custom ROM built on Android 13. The Xiaomi Watch S2 is anticipated to compete against products like the Samsung Galaxy Watch 5, the Apple Watch series, and more after replacing the Watch S1 from last year.
Price of Xiaomi Watch S2
The recently launched smartwatch is now offered for sale in China. For the Watch S2, Xiaomi offers two size options (42mm and 46mm) and two color options (Black basic and Light Gold leather).
The 42mm regular black variant is available from the company for CNY 999 (about Rs 12,000), and the Light Gold leather model is available for CNY 1,199. (nearly Rs 14,200). Meanwhile, the 46mm Black regular and Light Gold leather models can be purchased for CNY 1099 (about Rs 13,000) and CNY 1299 (around Rs 15,400), respectively.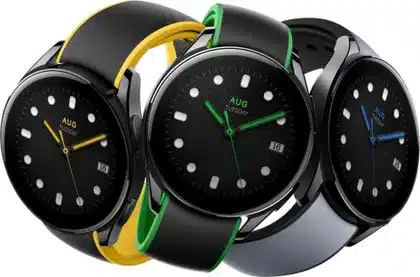 Features and specifications
The Xiaomi Watch S2 has a spherical AMOLED display that supports Always-on display technology and has a 466 x 466-pixel resolution. The 1.32-inch display on the 42mm model has a 353 ppi pixel density. In contrast, the 46mm model features a 1.43-inch screen with a 326 ppi pixel density. Sapphire glass is included in the Xiaomi Watch S2 leather version.
Numerous other health-related capabilities, like heart rate and SpO2 monitoring, are also included in the new wristwatch. The Xiaomi Watch S2 measures body composition and can compute information like protein volume, skeletal muscle mass, and fat percentage. Additionally, capable of measuring skin temperature, this wearable makes it simple for consumers to employ these functionalities. The Xiaomi Watch S2 has a capacitive sensor for wear detection, an ambient light sensor, a blood oxygen monitoring sensor, a temperature sensor, and a heart rate sensor built in. In addition, Xiaomi added a geomagnetic sensor, an air pressure sensor, an accelerometer, and a gyroscope to the smartwatch.
In addition to regularly tracking sleep and fitness, the Xiaomi Watch S2 can track more than 100 sports modes. A bioelectrical impedance sensor is also available to users, allowing them to keep track of their basal metabolic rate, bone salt level, and other factors.
With normal usage, the 305mAh battery inside the Xiaomi Watch S2 42mm model can last up to 7 days. The 46mm, on the other hand, has a larger 500mAh battery and, according to the manufacturer, can operate for almost 12 days on a single charge. Up to 50 meters of water cannot penetrate it.
Black and Gold are the two available color options for the Xiaomi Watch S2 42mm. At the same time, the 46mm version is available in Black and Silver. For the Xiaomi Watch S2, Xiaomi has also released a variety of silicon and leather straps. It includes a microphone and speaker (Bluetooth calling and Xiaomi voice assistant).
The Xiaomi Watch S2 has NFC (for payments), GPS, Glonass, Beidou, and Galileo, among other connection functions. It utilizes Bluetooth 5.2 and works with iOS 12.0 and Android 6.0 systems (and above).