Human rights NGO Commonwealth Human rights Initiative (CHRI) had their FCRA license cancelled.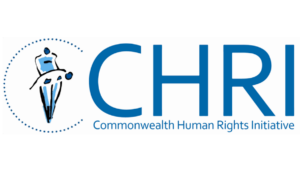 The FCRA license of the Human Rights NGO, Commonwealth Human rights Initiative (CHRI), was cancelled by the Ministry of Home Affairs (MHA). CHRI works to improve human rights in the commonwealth countries. The FCRA license is essential for any NGO to get foreign funds and donations. 
On June 7 2021 the Indian government had temporarily suspended the Foreign Contribution (Regulation) Act (FCRA) license of the NGO. This was done for 180 days based on allegations that the NGO had violated some rules. The government extended the suspension of the license in December.
Even though CHRI approached the court regarding the matter the court responded that it won't meddle with the MHA's decision. MHA decided to cancel the FCRA license of CHRI instead of waiting for the second 180-day suspension period to end. The cancellation of the license by MHA was done a day before a review portion regarding the same was due in Delhi High Court. 
The council said, "The case never came up for hearing as the petition against suspension became infructuous due to the cancellation order by MHA."  
A representative of CHRI told the media "It was not like CHRI was accused of political activism or proselytism. The suspension was on procedural grounds. We responded to MHA's query, but they never responded." 
The MHA has alleged that CHRI had violated the FCRA act on several occasions. One among these allegations is that the money received and used for various activities of the organisation was not done in the format prescribed by the act. 
Around 6000 NGOs have stopped their operations from January of this year as the MHA didn't allow them to renew their FCRA license. The NGOs cannot receive foreign funding without the FCRA license. The number of NGOs active in India reduced from 22,000 in December of 2021 to 16,800 as of April 2022. This can have a far-reaching impact on the lives of people who were dependent on the NGOs for their livelihood. 
Published by: Gargi Sharma
Edited by: Aaradhana singh