Noida Twin Tower demolition has become a popular topic these days. Though it was just a part of a legal procedure against corruption people are entertaining themselves with it. But, for the owner of the twin towers, it was not a fun fact that he had to pay for the demolition of his project. Supertech Owner RK Arora has expressed his feelings in a conversation with a media channel. Situated in Sector 94A, Noida, Spartech's twin tower was demolished on 28th August 2022. With the help of tons of Explosives, the 32-story tower was demolished in less than 10 seconds. The tower was illegally made as per the court.
What RK Arora Feels About the Demolition
Supreme Court's Judgement
Other Projects of Supertech
Total 40 Years in this Sector
Arora claims- Demolition orders despite all Approvals
The Spartech's owner RK Arora expressed his pain in a conversation with a media channel. He said that "It was very painful for me to pay for the demolition of my project. I could not sleep the whole night thinking about there should be no harm to the buildings nearby during demolition. I appealed to the supreme court but returned disappointed there. (Noida Twin Tower)
"Think What I am Going Through"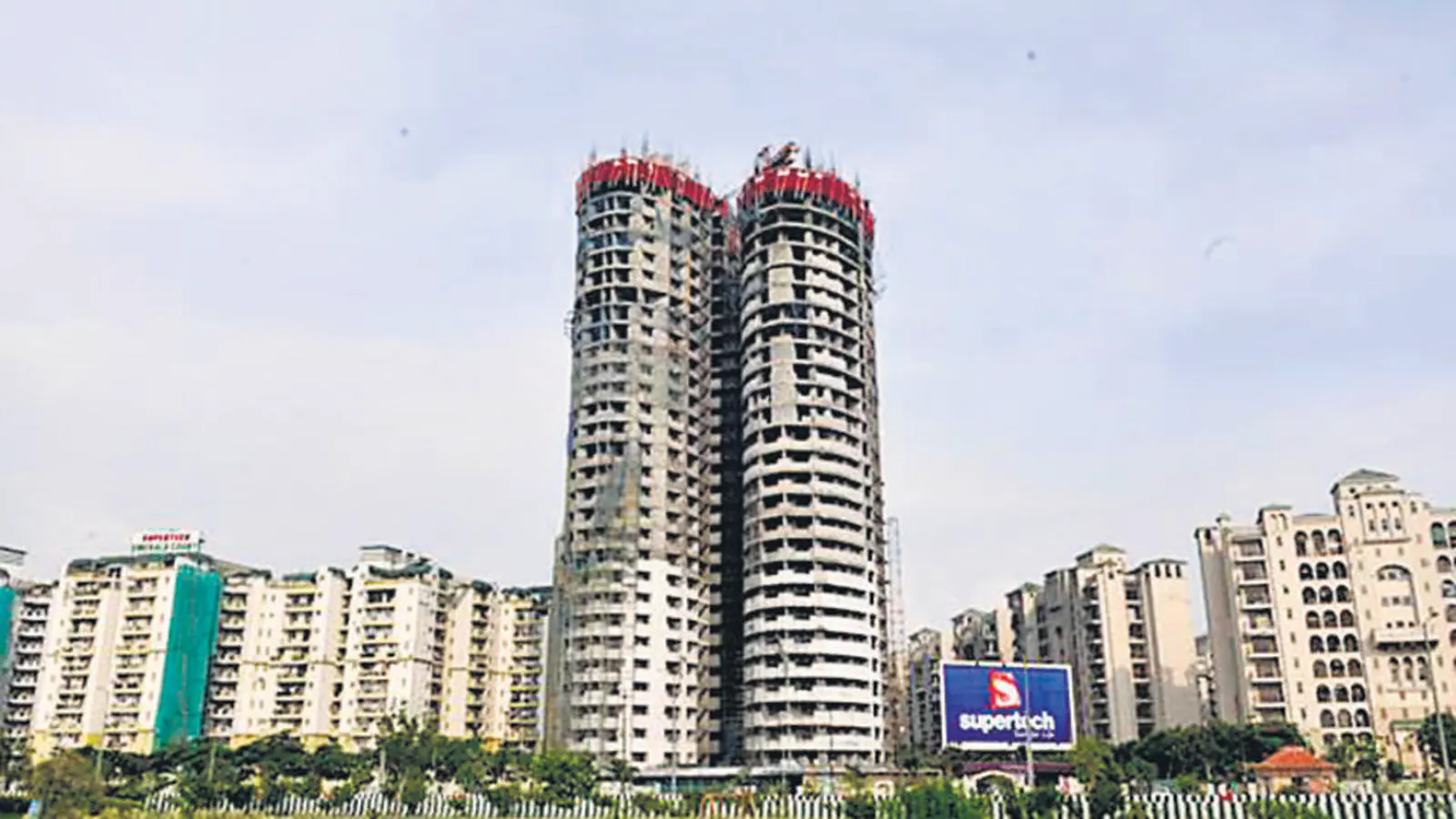 Arora said, "we started the construction of the twin towers in 2009, and the supreme court has ordered to demolish it. We started the project with a lot of hard work. Now imagine what am I going through and how am I feeling! Not only this, but I had to bear the expenses for its demolition. I could not sleep Saturday night thinking about it. I was worried that it may harm the nearby buildings".
He also said, "We had taken all the permissions and approval before starting the project. The construction was done keeping in mind all the safety measures. Evan after that the Supreme Court ordered to demolish it". (Noida Twin Tower)
Other Projects Won't Be Affected
When asked to RK Arora, how is the twin tower demolition going to affect other projects of Supertech? Especially after such strict action of the supreme court. Arora said regarding this, "All other projects of Supertech are smoothly running. The buyers of those projects do not need to worry, we will give possession of the flats to the buyers on time. Supertech has constructed and given possessions to over 70,000 people in 40 Years. Currently, 20,000 flats are under construction which is 70-80% completed.
In This Sector for More Than 40 Years
Arora said, "We are in this sector for over 40 years. Initially, we take approval and then start construction of buildings. We are not involved in any sort of corruption. All the previous projects were started only after approval".
On space between the two buildings, Arora said, "There should be a minimum 6 meters gap between 2 buildings but we kept 9.78 meters gap between the two buildings. (Noida Twin Tower)